Every fourth year we're given the gift of an extra day. Leap year isn't just some marketing ploy. In fact, it's kind of shocking that it hasn't been turned into one like Valentine's Day.
Julius Caesar takes credit for making the idea of leap year official. The Egyptians did notice that there was something off about the celestial alignment of the earth as it travels around the sun.
While a calendar year is 365 days, it takes the earth a few extra hours to finish its orbit and this was throwing everything off. So, it needed to be adjusted. 
February 29th became the way of compensating for that. Pope Gregory XVIII added another adjustment so that every year divisible by 100 or 400 wouldn't include the leap year day. This made up for the discrepancy of an extra 11 minutes. He did the math and corrected it. 
These ancient calendar calculations are still in use today. So, you get an extra day this year. 
Why Not Celebrate February 29th?
Why not make February 29th a reason to celebrate? Turn it into a family tradition to have a special meal, play a game together or do something fun every four years.
Make it legendary! Have a Leap Year barbecue in the snow or find fun activities your family can do together that everyone will enjoy.
Or spend the extra day on yourself with some quality me time. Self-care is important. It doesn't need to be anything extravagant or expensive just something that will help you relax, and recharge.
You could also use it as a day to give back and help others in need by volunteering as a family, like going for a polar bear dip to raise funds for your favorite charity.
February 29th can be a procrastinator's dream. It's a surplus of time to do all those resolutions and household chores that you've been putting off.
Ready to get your life insurance quote?
You're a few minutes away from great life insurance
How much life insurance do you need?
Figure out your action plan with our needs calculator
Physical Self-Care Day
If you've been looking for an excuse for a spa day or to indulge in your favorite treat, why not make it February 29th?
Take some time to get a manipedi, hit the sauna at the gym, get your hair done or have a relaxing massage to get rid of some stress.
If you're more into cars than facials, why not take the day to get a tune-up or go test drive a model you've always wanted to drive but never had the chance to.
Physical self-care can also be a chance to try a new activity or recharge your body. Take the time to try something you've been putting off.
There are several fitness centers that offer one-day passes, why not grab one to try out a facility you've been curious about. Set some health and fitness goals to improve your life.
Is there something you've always wanted to try? Indoor skydiving? Paintball? Virtual golf course? You could spend an hour at the batting cage, use your phone to set up a GPS scavenger hunt or try an Escape Room challenge.
Whatever it is, you can enjoy the day sharing a fun activity with family or friends and turn this Leap Year into an adventure of epic proportions.
Mental Health Self-Care Day
Your mental health is just as important as your physical health, yet it's often put on the back burner as life gets busy. This is the perfect opportunity to take some time to concentrate on your mental well-being. 
Turn off your electronics and devices and shut out the world for the day so you can recharge your own emotional batteries. Take some time to meditate or just relax in a bubble bath without anyone demanding anything.
For some, the perfect way to relax mentally is to turn your brain off and put on your comfy PJs.
If laughter is the best medicine, spending the day binge-watching your favorite comedy shows/movies could help you alleviate stress you may have.
Grab that book you've been dying to read or take the time to walk down memory lane and finally go through the boxes of pictures to put them in scrapbooks.
Or book the day with your best friend. Have brunch together and head out for an afternoon of shopping therapy or just spend the day window shopping at the mall.
Tackle Your To-Do List
We all get behind on organizing some area of our lives. February 29th can be a procrastinator's dream. It's a surplus of time to do all those resolutions and household chores that you've been putting off.
Start by creating a 2020 action plan for success. Use this day to develop a vision board or goal calendar to keep yourself on track with everything you want to accomplish.
It could be things you want to repair around the house, cleaning the basement, organizing the hall closet or finally sitting down and writing a budget.
You could also categorize receipts for tax time or go through old paperwork and junk mail. Shred anything you don't want to keep and get another thing checked off your to-do list.
Catching Up
February 29 would be a great day to catch up on catching up. Reach out to your family members and let them know you're thinking of them.
Call those you haven't talked to recently or send a funny email to a friend you want to reconnect with.  
It's also a good time to read through all your insurance policies, contracts, and government accounts to ensure everything is up to date and easy to access when needed.
You could get everything organized in one place and set up appointments for any upcoming renewals. Look into your needs for health or life insurance if you've been putting that off.
Make the Most of the Gift of February 29th
You are being given a gift of an extra day this year. So, make the most of February 29th and do something you've always wanted to do, whether it's checking something off your bucket list, tackling your to-dos or recharging your batteries.
Whatever you end up doing, make sure not to forget about spending time with the ones who matter most to you. At Quotacy, we understand the importance of your life and the impact it has on your loved ones.
Life insurance is essential to keep your family's life in balance and save them from having to leave behind the future you're helping them shape today.
See what you'd pay for life insurance with free quotes today.
Photo credit to: Adam Walker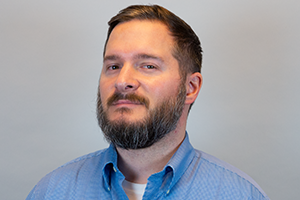 Greg Lewerer
Director of Creative Strategy
Greg is Quotacy's Director of Creative Strategy. He has an eclectic past from working on movie scripts to creating ad campaigns for major brands. His love of creative solutions drove him to strategy, and he now uses his powers to help families protect their loved ones. Outside of work, Greg spends his time off the grid hunting, fishing, camping, biking, hiking, and walking his dogs.