This month it was announced that the Federal Reserve increased interest rates. This interest rate hike will affect American household budgets—how will it affect yours?
The Good: Savings
If this is the year you were thinking about opening a new savings account or certificate of deposit (CD) it's a great time to do so. The current average national savings account interest rate went from 0.6% to 0.7%. Rates on a 36-month CD went from 0.48% to 0.65%.
Internet banks, however, such as Ally Financial and Synchrony, yield even more competitive rates. Ally currently boasts a 1.45% rate for their savings account and rates starting at 1.85% for a 36-month CD. Meanwhile Synchrony boasts a 1.55% rate for their savings account and a 2.10% rate for a 36-month CD.
If you were thinking about ditching your brick-and-mortar bank to go online, it's worthwhile to compare interest rates along with other features and benefits. Let your bank work for you!
The Not-So-Good: Loans and Debt
The increased rates aren't great news if you were planning on buying a house this year, have credit card debt or adjustable-rate mortgages, home equity lines of credit, auto loans, or any other loans with variable rates of interest. Budgets will likely get a bit tighter, but it's no reason to panic.
If this is the year you were thinking about opening a new savings account or certificate of deposit (CD) it's a great time to do so.
Ready to get your life insurance quote?
You're a few minutes away from great life insurance
How much life insurance do you need?
Figure out your action plan with our needs calculator
Our friends at NerdWallet have summarized the effects of the interest rate hikes into smaller pieces of helpful information which I have shared below.
If you owe money on credit cards: Any change will take a month or two to be reflected in your annual percentage rate (APR), but when it hits it will become costlier to carry balances and monthly minimum payments may increase. If possible, reducing your credit card debt is always a good move. Here's how to get out of credit card debt.
If you have money in a savings account or CD: Banks don't always move rates in lockstep with the Fed. Expect savings yields to change gradually, but look for steady increases at competitive online banks, which already offer yields more than 20 times the national average. This is a great time to comparison shop for a new savings account or CD.
If you want to buy a house: The "historically low mortgage rates" you've heard of for the past few years will likely still be available for quite some time. If you're ready to buy a home, don't let moderately higher mortgage rates dissuade you. Keep in mind rates still fall far short of the historical average of 8%. Compare mortgage lenders to get the best rate, and also focus on fees, time to close and customer service.
If you're an investor: The stock market likely has already priced in this week's rate move and maybe some future increases. So don't try to outguess the stock market when the market zags. Instead, stick to your long-term plan. For many people, low-cost index funds make sense.
All in all, experts say that these interest rate increases mean the U.S. economy is on the right track. So, keep an eye on the interest rates (these won't be the last changes this year) and if you haven't done any budget number crunching this year yet, it's a great time to review.
Image credit to: William Iven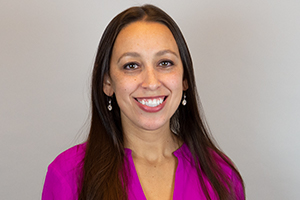 Natasha Cornelius, CLU
Senior Editor and Life Insurance Expert
Natasha Cornelius, CLU, is a writer, editor, and life insurance researcher for Quotacy.com where her goal is to make life insurance more transparent and easier to understand. She has been in the life insurance industry since 2010 and has been writing about life insurance since 2014. Natasha earned her Chartered Life Underwriter designation in 2022. She is also co-host of Quotacy's YouTube series. Connect with her on LinkedIn.