Quotacy wants to help you save money. Our agents are paid on salary—not commission—so we will never try to upsell and make you spend more than you need to. Let's discuss how to save on life insurance. 
Here are nine ways you can save money on life insurance:
1) Comparison Shop
We cannot stress enough the importance of comparison shopping the different life insurance companies. Each company follows their own guidelines when determining how much coverage and at what cost an applicant should be approved for.
Let's say you have Type 2 diabetes. One company may offer you coverage at $30 a month because they see in your application that your condition is well-managed. Another company may offer you $80 a month because they see Type 2 as too big of a risk to ensure at a low rate, even if it is well-managed.
This is where working with a company like Quotacy is beneficial. Quotacy is a life insurance broker which means we have contracts with multiple top life insurance companies which allows us to shop your case and get you the best rate possible.
» Compare: Term life insurance quotes
2) Consider Term Life Insurance
Term life insurance is affordable because it is simply level coverage for a certain amount of time—10 years, 20 years, 30 years, etc. Term is not life-long coverage, unlike permanent insurance.
Permanent life insurance policies last your entire life and have a cash value component that can be quite beneficial for many consumers, but these features also bring higher premium payments. Premiums for permanent insurance can be 5 to 10 times higher than the same amount of level term life insurance.
» Learn more: Term vs. Whole Life Insurance
3) Buy Life Insurance ASAP
As soon as the need for life insurance exists, buy it if you're able. Life insurance is generally less expensive when you buy it while you are young and healthy. As you age, you may face health issues which can increase the cost of life insurance.
Bottom line: if you need it, buy it. If your near future includes getting married and having children, buy the insurance before you have children. Planning ahead is always good.
As soon as the need for life insurance exists, buy it right away. As you age, life insurance gets more expensive.
Ready to get your life insurance quote?
You're a few minutes away from great life insurance
How much life insurance do you need?
Figure out your action plan with our needs calculator
4) Improve Your Health
Insurance companies look at many factors when determining your rates including your health. The healthier you are, the cheaper your life insurance because, to be quite frank, there is less chance of you dying so the insurance company sees there is less chance that they would have to payout a death benefit. Whether you smoke cigarettes or not is one of the biggest factor in costs.
» Learn more: Being Healthy Can Save You Money on Life Insurance.
5) Avoid Guaranteed Issue Policies
Speaking of health, if you are healthy don't buy a guaranteed issue policy—also referred to ask final expense life insurance, funeral insurance, burial insurance, or guaranteed whole life insurance. These policies require no medical exam, but have high premiums with a low death benefit payout.
These policies are typically a last-resort for those who cannot get coverage anywhere else. If you're between the ages of 50 and 80 and have significant health issues, this is when guaranteed issue, or final expense life insurance, can be beneficial.
6) Choose Safe Hobbies
While sky-diving can be quite exhilarating, it would be best to not make it a hobby, at least if you want to buy life insurance.
Risky extracurriculars may affect your life insurance rate. Participating in risky activities, such as scuba-diving, is okay if it's once every blue moon, but the insurance company may deem you high risk if you make a habit of it.
» Learn more: What Are Life Insurance Risk Classes?
7) Pay Premiums Annually
As with many other service companies, if you pay the bill as an annual lump sum instead of monthly payments chances are they will give you a discount. This is the same with many life insurance carriers.
For example, a healthy 30-year-old female could get a $500,000, 20-year term life insurance policy for $19/month or $209/year. Going with the annual payments saves a couple dollars each month, and while that doesn't seem like much in the short-term those dollars do add up. If you pay annually, but die before the end of that year, the carrier will add the amount of unused premium to your beneficiaries' death benefit payout.
8) Keep Your Driving Record Clean
Just like car insurance, your driving record can affect your life insurance rates. A few parking tickets won't have as big of an impact on rates, but if you have a record of careless driving, speeding, or drunk driving you can expect to pay more.
9) Don't Buy More than You Need
There are several factors to think about when calculating how much coverage you need.
Your age – As you age, the higher the premiums.
The ages of your spouse and children – This is helpful in determining how many years of income replacement your family would need if you were to die.
Your income – Depending on where you are in your life, you may not need to replace your full income. An example would be if you are retired and have money saved.
Your mortgage and debts – Make sure you have life insurance to cover outstanding debts.
College expenses for your children – Do you have children that are planning on going to college? Life insurance can aid in tuition costs.
End of life expenses (funeral costs) – The average funeral costs $7000. Keep this in mind when planning for your needs.
» Calculate: Life insurance needs calculator
We have an easy to use life insurance needs calculator to help you determine the right amount of coverage for your lifestyle. While you don't need to buy more than you need, it's also good to remember that some life insurance is better than none.
Quotacy works with many of the best life insurance companies to ensure you get the right type and amount of coverage for your individual situation at an affordable rate. Our quoting tool lets you comparison shop in privacy; we do not require any contact information until you are ready to apply.
What are you waiting for? You're not getting any younger, and the life insurance rates aren't getting any cheaper! Unless of course you bought life insurance previously and are now healthier than you once were… in that case, run a quote with your new information and see if you can save some money. There's no time like the present.
» Compare: Term life insurance quotes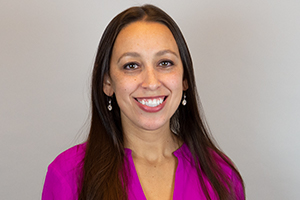 Natasha Cornelius
Marketing Content Manager
Natasha is a writer and content editor at Quotacy. She is also co-host of Quotacy's YouTube series. She can't get enough of life insurance and outside of work is also working toward her Chartered Life Underwriter designation. Connect with her on LinkedIn.