The COVID-19 outbreak has had a significant impact on our way of life. Although things have slowly started to reopen, people are still fearful of going about life like they normally did before. Have you considered a staycation?
Many had plans to travel or to take annual trips and vacations for a much-needed break from the daily grind, but sadly, the pandemic has put a lid on everything. Working from home has helped us keep busy, but with limited vacation options people have continued to work without taking the time needed to recharge their batteries.
But it's incredibly important to enjoy time away to avoid burning out. Being quarantined at home for so many weeks can be detrimental to mental health. However, you can break the cycle by using up your paid time off for a staycation. Here are some ideas you can consider.
Having a staycation at home
As travel restrictions and/or recommendations are still in place, doing something at home might be your best option. Here are some ways in which you have a successful staycation at home itself:
1. Redecorate or rearrange the house
The same walls, doors, furniture, and fixtures may have become monotonous for you. But you can use your staycation to shake up your living quarters. Whether it's shifting your bed from one side of the room to another or rearranging your living room, finding Feng Shui could be a fun task to tackle.
You could even mix things up with scented candles for a new aroma or redecorate with wallpaper or a canvas painting. If you want to get really crazy, you can get jungle-themed murals for your living room to create the close-to-nature vibe for your staycation.
2. Cook up something new
Since you won't be stuck to your laptop or computer all day, you will have enough time to cook something new. Experimenting with your culinary skills will be a good break from your emails, spreadsheets, reports, and virtual presentations.
Bored with your usual green salads and ham sandwiches? Try making something new by checking out some recipes online. You could even start a new diet or explore vegetarianism.
3. Change your backyard
Depending on your staycation budget, you can actually come up with creative ways to turn your home into a vacation destination. Start with the backyard. You can turn it into a serenity space that you'd want to visit over and over again while you are away from work.
Get some patio furniture. This will help you get comfortable in the backyard. Or get some outdoor café-style string lights. This simple change can really make a difference in your yard oasis.
4. Think of some interesting activities
It's perfectly okay to not have grand staycation plans. Sometimes a little activity can be just what you need to recharge your batteries. You can plan a movie or game night with your kids or take a break from cooking with takeout from your favorite restaurant.
Are you in the mood to try your hand in a different skill? You can take up a creative project, maybe carpentry or painting. This way, you are likely to stay away from boredom and make the best use of your leisure time.
Your staycation may not be the vacation you wanted, but it will be the time off you needed.
Ready to get your life insurance quote?
You're a few minutes away from great life insurance
How much life insurance do you need?
Figure out your action plan with our needs calculator
Staycationing outdoors
If you really want to do something to disconnect from work, then there are some enjoyable and safe outdoor activities you can do. Camping is one of them.
Experts have said that COVID-19 is more likely to spread in condensed cities and not so much in the great outdoors. So, enjoying some fresh air in an open space could be a great way to relax.
However, national parks and other destinations across the country are temporarily shut down or are resuming activities now in a very limited way. Before planning a camping destination, check which state and national parks are operating now and any limitations that might be in place.
Try finding a secret hideaway or a site off the beaten path. The crowd in such places is likely to be less. For your camping trip, make sure you pack the following items:
Hand sanitizer
Paper towels
First-aid kit
Insect repellent
Sunscreen lotion with a good SPF
Trash bags
Conclusion
By following the aforementioned tips, you can make the best use of your paid time off and have a memorable staycation with family and friends. However, what's important is to make sure everyone is safe.
Your staycation may not be the vacation you wanted, but it will be the time off you needed. Whatever you end up doing, hopefully you'll be able to enjoy quality time with the people who matter most to you.
At Quotacy, we understand the importance of your life and the impact it has on your loved ones. Life insurance is essential to keep your family's life in balance and save them from having to leave behind the future you're helping them shape today.
See what you'd pay for life insurance with free quotes today.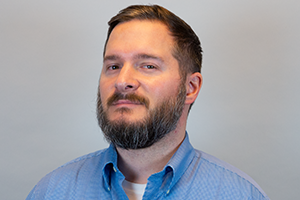 Greg Lewerer
Director of Creative Strategy
Greg is Quotacy's Director of Creative Strategy. He has an eclectic past from working on movie scripts to creating ad campaigns for major brands. His love of creative solutions drove him to strategy, and he now uses his powers to help families protect their loved ones. Outside of work, Greg spends his time off the grid hunting, fishing, camping, biking, hiking, and walking his dogs.