Has your current of potential employer asked you to take a personality test? Not to worry, this is normal. Nearly 13% of employers use personality tests, and almost 68% of employers use job skill testing results in their hiring process.
You may feel a bit worried over a personality test if you haven't taken any before, (Buzzfeed quizzes don't count) but you have nothing to fear.
There are several reasons your employer would want to use personality tests in the hiring process. It could be to see if you're a good fit for the company culture and team. Maybe they want to see your communication style, leadership traits, and other personality factors.
There are several types of personality tests. Here's a summary of the top 10 personality assessments, including how they're different and what they assess. Further, these tests might help you take positive action in the areas you may want to improve.
The Myers-Briggs Type Indicator
Myers Briggs Type Indicator (MBTI) is among the most commonly used assessment tools globally and has a great reputation for its quality. MBTI tool is based on research by Carl Jung, noted for his profound contribution to psychology.
This tool is easy to comprehend and can help you develop strong relationships in the workplace and at home. You can also learn more about different types of people and can help you avoid and resolve conflicts as well as maintain cohesive relationships.
The tool might help you become more aware of how you operate as an individual, including how to develop your under-utilized skills.
This tool may help you in several other ways as well, including a selection of the right career, enhancement of your emotional skills, and formulation of a personal development plan.
Clifton Strengths (Strengths Finder)
The Clifton Strengths is the same as the Strengths Finder. This assessment was invented by Don Clifton. The assessment is used by thousands of organizations and managers, and millions of people to enhance their workplace performance all over the world.
This assessment helps organizations and workers in several ways. Many companies use the Strengths Finder assessment at the time of recruitment to find the skilled candidate to fit in the role at hand.
The assessment also indicates the fitness of a candidate to the company culture. It also further helps organizations to move people into new roles within the organization. At an individual level, this test helps individuals gain an awareness of their strengths.
The Caliper Profile
The Caliper Profile measures an individual's personality characteristics and motivations objectively. The assessment is meant to predict potential and on-the-job behaviors.
The Caliper Profile is scientifically validated by nearly 60 years of research to measure 22 robust traits. The test offers local norms for several countries.
The assessment data can be used throughout the life-cycle of an employee. Some of these stages include selection and promotion, succession planning, and team building.
The Caliper test is highly advantageous to your career. You will get an idea of your employer's expectations from you as you take the test.
The test identifies the key areas you need to succeed in the workplace and what the company is looking for. You will also come to know what it takes to get promoted. You will know if you are ready for the next level in your career.
Want to see what you'd pay for life insurance?
Compare the best prices from the names you know and trust, all in one place with no commitments.

The 16 Personality Factor Questionnaire (16pf)
The 16 Personality Factor Questionnaire (16pf), also known as Cattell's personality factors, is widely used in education for career counseling.
In businesses, it is used for personnel selection. In addition, it is also useful in clinical diagnosis that helps in planning therapy based on the assessment of behavioral problems, adjustment, and anxiety.
The 16 PF Personality test has been found highly useful in the process of conducting a performance appraisal. It helps in employee engagement and can be used in setting long term organizational goals.
Hogan Personality Inventory
The Hogan Personality Inventory (HPI) describes how we relate to others based on our normal or bright-side personality. The assessment of normal personality provides valuable insights into the way people work.
It helps companies find the right hire, develop stronger leads, and several other qualities. Qualities such as how successful one can be, and leadership potential can be understood with the help of this tool.
The HPI theory is relatively more recent as it was developed in the 1980s, inspired by socio-analytic theory. The dominant themes in social life, according to this model, is getting along and getting ahead of others.
The HPI can identify key behavioral tendencies related to these themes. It is based on the five-factor personality model.
Predictive Index (PI) Behavioral Assessment
The PI Behavioral Assessment, a free-choice stimulus-response tool, is more than a personality test. It is an untimed test. This tool has been used for more than six decades by thousands of businesses worldwide to understand the personality traits that make candidates and employees excel in their professional domain.
The two key areas of PI include behavioral assessment and cognitive assessment. The employers get valuable behavioral insights of their employees, such as their needs, drives, motivations, and consequent behaviors.
The cognitive assessment indicates individual capabilities to be able to learn, grow, adapt, and engage with complex ideas. These two assessments are quite valuable in talent hiring and retention.
DISC Assessment: The DISC profile
DISC is a personal assessment tool. It deepens your self-understanding and the understanding of others. Millions of working-age individuals use this tool to enhance their workplace productivity, communication, and teamwork.
The DISC model offers a common language people may use to understand themselves better and those that they interact with. The knowledge they have can be used further to reduce conflict and improve workplace relationships.
The DISC assessment and profile is useful in multiple ways. It makes conflict more productive, improves teamwork, and raises self-awareness. The DISC profile is helpful in improving an individual's sales effectiveness.
The leaders become more effective when they understand the dispositions of their workers. The trainers and trainees get non-judgmental information for more effective training.
SHL Occupational Personality Questionnaire
SHL OPQ is among the most well-accepted personality tests frequently used in the workplace developed by Saville and Holdsworth Ltd (SHL).
The employers use this test to understand in what ways personality aspects of a person's behavior will affect their workplace performance.
In other words, this test enables hiring companies to understand a candidate's fitness in their work environment, cope with role-specific requirements, and to work with other people. This test assesses your style and preferences, not your abilities.
The Holtzman Inkblot Technique
Walter H. Holtzman created the Holtzman Inkblot Technique. It assesses personalities with inkblots. This test is similar but an improvement over the Rorschach test that faced criticism for lacking specific criteria.
This test, popular in the 1960s, is rarely used today in the hiring process. However, it still enjoys popularity in countries like Japan. This test is mostly used by the hospital and healthcare employers. Your response to the inkblots might indicate what's going in your subconscious.
Situational Judgment Test (SJT)
Situational Judgment Test doesn't just test your perception. It is a test to assess a candidate's judgmental skills, decision-making, and critical thinking.
This test offers an insight into a candidate's suitability for a position with a clear view of their behavioral traits, worldview, and innate values.
More precisely, the test reveals your ability to select the most appropriate course of action in workplace settings. They let your employer know how best you would handle what you might face in the job.
Conclusion
The information above will hopefully help you prepare and understand the nuances of the many different employer personality assessments. It may also increase your chances of landing your dream job or getting promoted.
At Quotacy, we understand the impact of your professional success and ability to provide for your family, which is why life insurance is so important. Protecting their financial future will help preserve their way of life so they can focus on accomplishing their dreams.
If you'd like to see how much you'd pay for life insurance start with a free quote.
Not sure how much life insurance is right for you? Check out our free life insurance calculator.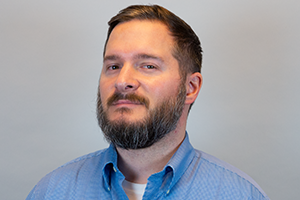 Greg Lewerer
Director of Creative Strategy
Greg is Quotacy's Director of Creative Strategy. He has an eclectic past from working on movie scripts to creating ad campaigns for major brands. His love of creative solutions drove him to strategy, and he now uses his powers to help families protect their loved ones. Outside of work, Greg spends his time off the grid hunting, fishing, camping, biking, hiking, and walking his dogs.