We're here to make life insurance easy to understand and easy to buy. Let's go over the life insurance basics today.
What is life insurance?
Life insurance is a contract where, in exchange for premium payments, a lump sum of money is paid upon the death of the insured person. Life insurance can fit into two main categories: term and permanent. Term insurance is designated to last a specific number of years. Permanent insurance is intended to cover an individual for their lifetime.
What are the key benefits of owning life insurance?
1.  Life insurance provides funds when they are needed most and the death benefit is typically significantly greater than the premiums paid.
2.  Life insurance proceeds usually avoid probate, which means the insurance company can pay the death proceeds to the beneficiary without delay. The only way life insurance benefits become part of probate is when they are paid to or for the benefit of the estate of the insured.
3.  No public record is made to whom the death benefit amount is paid.
4.  Policies generally have some creditor protection. This means that even if the insured owes money, creditors cannot come after the death benefit owed to the beneficiaries. This can vary by state, however.
5.  Cash values from permanent policies can be accessed on a tax favored basis via withdrawals and loans.
6.  Life insurance proceeds are generally not subject to federal income taxes.
7.  Interest earned on permanent policy cash values is generally not taxable unless or until the policyowner surrenders the policy for cash.
Life insurance is not one-size-fits-all and people buy life insurance for different reasons. Life insurance can help individuals and families in many ways.
» Calculate: Life insurance needs calculator
Life insurance can help…
Protect against the financial risk of premature death.
Tax favored wealth accumulation.
Fund a business transfer.
Provide for special need children or adults.
Compensate a business for a key person loss.
Provide funds to pay estate settlement costs.
Create or replace a charitable gift.
Accumulate funds for potential income needs such as education or retirement supplement.
Finance employee benefit plans.
Equalize inheritances.
Pay off a mortgage.
How much life insurance is needed?
We recommend term insurance for most families. Term insurance is simple and affordable. While permanent insurance has its benefits, term insurance oftentimes is all you need.
The primary purpose of life insurance is to replace income. For many families, there is a specific period of time when you steadfastly rely on a steady income—this is when you have young children to care for, are saving for their college tuition, and when you have a mortgage.
Ready to get your life insurance quote?
You're a few minutes away from great life insurance
How much life insurance do you need?
Figure out your action plan with our needs calculator
If you are not sure how much coverage you need, check out our life insurance needs calculator. Answer a few simple questions about your finances and then the tool calculates an estimate for you.
Let's go over an example of questions you should consider. For this example, we'll say the user is a 35-year-old male.
Question #1 – How much debt do I want paid off?
John Smith currently has a $10,000 auto loan, $5000 in credit card debt, and his mortgage loan has $210,000 remaining. He then has a total of $225,000 he would like paid off upon his death so his family does not end up dealing with the debt.
Question #2 – How much income do my loved ones need?
John has an annual income of $40,000. Since life insurance is income replacement, this is also how much he would like the death benefit to replace.
Question #3 – How many years do my loved ones need income?
John's wife Joanna is a successful businesswoman with a steady income. He knows that if he were to die prematurely, the death benefit would ensure the house would be paid off and she wouldn't become saddled with his debt. With these debts paid and Joanna's income, he believes the family could be financially stable within five years.
Putting these answers into the calculator, John ideally would need $450,000 in life insurance coverage. To find out how much a $450,000 policy would cost John let's put the numbers into our term life insurance quoting tool.
How do I get a term life insurance quote?
To get a quote on Quotacy.com all you need to enter is your zip code, gender, birthdate, and whether you rather pay monthly or annually. See the screenshot below of John Smith's information.
After you put in that information, you can see premium estimates instantly. 
Take a look at John's premium estimates for his $450,000 policy. He can always use the tool sliders to adjust his coverage amount or term length to see how it affects his monthly pricing. 
As you can see in the Estimated Monthly Premium box, it will give you a cost range that can be affected by which company's plan you choose and health questions.
To start comparing policies and pricing, you next answer a few quick questions about your height and weight, your tobacco usage, heart health, and your family history.
Because Quotacy is a life insurance broker, we work with multiple top-rated life insurance companies and you will be able to see an array of policy options.
The screenshot below is just a sample of the options John Smith can choose to apply from.
Once you find a plan you are satisfied with you can go ahead and apply for it. Applying is all done online and couldn't be simpler. We'll need your contact information when you apply so we can reach you, but we promise not to sell your information. We aren't a lead generating company nor do we buy leads. You won't have to worry about spam or telemarketers when you work with us.
As your application moves through the buying process, Quotacy keeps you updated every step of the way. We pride ourselves on our great customer service. If you have any questions about life insurance or our process, feel free to contact us. We're more than happy to assist you.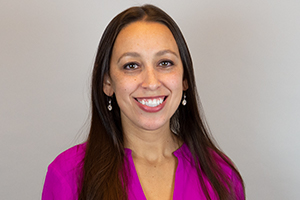 Natasha Cornelius, CLU
Senior Editor and Life Insurance Expert
Natasha Cornelius, CLU, is a writer, editor, and life insurance researcher for Quotacy.com where her goal is to make life insurance more transparent and easier to understand. She has been in the life insurance industry since 2010 and has been writing about life insurance since 2014. Natasha earned her Chartered Life Underwriter designation in 2022. She is also co-host of Quotacy's YouTube series. Connect with her on LinkedIn.