When I was ten years old, a tornado hit my town. It was late for a tornado, during the first few weeks of the school year. I was home alone, so entrenched in my quest to beat Super Mario World that I didn't notice the storm until hail began to hit my window.
Today, I don't remember that storm because I was afraid. I remember it because when we walked outside the next day, I saw that our family's metal basketball hoop had snapped in two and been flung thirty feet away into the neighbors' yard.
Needless to say, I didn't have to go to school that day. Despite how scary it was, that day ended up as a fond memory – and that's because even at age 10, I knew what my family's emergency plan was.
We're used to seeing disasters on TV and in movies – tsunamis, earthquakes, hurricanes, tornadoes, shark-storms, zombie apocalypses… it's easy to think you'd fare better than the people on screen when you're safe and warm on your couch.
However great your Zombie plan is, preparing for more conventional disasters is also crucial, and will probably have a better chance of helping you survive a dangerous situation than the machete you've got stored behind your drywall.
In honor of national disaster awareness month, we'd like to give you some general disaster readiness tips to help you and your family stay safe no matter what happens.
Making a Communication Plan
For any kind of disaster, knowing what to do and where to go will help your family reunite and stick together if something does happen. This can be simple or complex depending on the kind of disaster you're dealing with, and the fine folks at FEMA have a handy guide for setting up emergency preparedness plans.
For any type of plan, it's important to make sure your entire family knows where to go and what to do, so they can act independently in case they're alone when disaster strikes.
At the easier end of things, you need a plan for a disaster that requires you to stay inside, like a severe storm or a tornado. Pick a small, interior, windowless room on the lowest level or in a basement as your designated safe space.
To shore up your plan in case of a fire or other disaster that means you have to leave your home, you should also have a designated meeting place inside your neighborhood, like at the end of your driveway or near a prominent landmark, like a tree or a neighbor's house.
In addition to a plan for when your family is at home, it's crucial to plan for emergencies that might happen while you're at work and your kids are at school. Meeting at a central location like a local library or place of worship is a great way to connect with your loved ones in the event that they're unable to get home.
To add to this phase of the plan, in case your area is being evacuated for a large-scale disaster, having a plan in place to meet up at the home of a relative or family friend outside of the city or town you're in.
Ready to get your life insurance quote?
You're a few minutes away from great life insurance
How much life insurance do you need?
Figure out your action plan with our needs calculator
Building a Survival Kit
Once you know where to meet up, you ought to prepare for getting there and keeping your family safe and comfortable no matter what happens. That's where your survival kit comes in handy.
A good survival kit is first and foremost about keeping you and your family alive long enough to survive the disaster, wait for help, or get to safety. Once you've got everything you need to stay alive, you should add tools that will help you do those things more effectively.
FEMA recommends the items on this list as a good basic emergency kit.
Water, one gallon per person per day for at least three days
Non-perishable food, at least a three-day supply
A battery-powered or hand crank radio and extra batteries
A flashlight and extra batteries
A first aid kit
A whistle to signal for help
Dust masks to help filter contaminated air
Plastic sheeting and duct tape to help you shelter
Moist towelettes, garbage bags and plastic ties for personal sanitation
Wrench or pliers to turn off utilities
Can opener for food (if kit contains canned food)
Local maps
For a more comprehensive supply kit, they recommend adding the following items, depending on the kinds of disasters you expect to face in your area.
Prescription medications and glasses
Baby formula and diapers
Pet food and extra water for your pet
IDs, passports, and other important family documents in a watertight container
Cash or travelers checks and change
Emergency reference material, like a first aid guide.
Sleeping bags or warm blankets for each person, with additional bedding if you live in a cold climate.
A complete change of clothes for each family member, preferably long-sleeve shirts, long pants, and sturdy shoes. Add additional clothing to suit your climate.
A medicine dropper and household chlorine bleach, which can be diluted in water to use as a disinfectant or emergency water purification option.
Fire extinguisher
Matches in a waterproof container
Feminine supplies and personal hygiene items
Mess kits, paper cups, plates and utensils, and paper towels
Paper and pencils
Books, games, and other activities for children
Your Financial First Aid Kit
Once a disaster is over, many families find themselves in smaller, more personal disasters all their own: financial recovery. Whether it's making a homeowner's insurance claim, dealing with injuries and medical issues, or replacing a provider's income if the worst comes to pass, it's important to be ready for financial disaster too.
In addition to physical disaster survival kits, FEMA also offers instructions for assembling your financial first aid kit. The Emergency Financial First Aid Kit (or EFFAK) consists of important household information, financial and legal documentation, medical information, and important contact info.
These documents can help you re-establish your financial accounts in case you lose your checks or internet access, receive proper medical help in case of an emergency, and provide security and guidance to your family in the event of a life-changing tragedy.
As part of the recommended EFFAK, a life insurance policy can help your family grapple with the greatest disaster they could face – the loss of a provider. A life insurance policy helps your family rebuild their financial life after its foundation is shaken, even outside of a disaster situation.
How to Get Started Today
At the end of the day, preparedness doesn't just look like stocking up on canned food and building a bunker in your basement. Being prepared means being ready to live after disaster happens, whether it's a coast-sweeping storm or an emergency in your own home.
Keeping your family safe, putting food on the table, and making sure that your plans for your children aren't derailed by a lack of college funding are all potentially disastrous issues that a strong life insurance plan can help you tackle. If you're interested in buying life insurance as part of your EFFAK, you're at the right place.
Quotacy lets you compare life insurance policies for free and get impartial guidance by phone or email whenever you need it. No upsells, no pushy sales tactics, no obligation to buy – just sound advice from independent life insurance experts. Run a quote if you're interested in looking at life insurance prices, and we'd be happy to help you.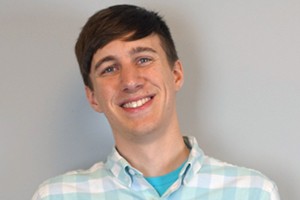 Eric Lindholm
Communications Coordinator
Eric started in Quotacy's sales department, but moved to marketing after helping hundreds of people through their life insurance buying journey. Aside from writing about buying life insurance, he also edits Quotacy's monthly newsletter, runs our YouTube channel and produces Real Life, our podcast. Eric lives in Minneapolis, where his coworkers are trying to convince him to take his humor into the spotlight. Connect with him on LinkedIn.