Over 100 million people will be watching the Super Bowl whether in their homes, a friend's house, a bar, or at the stadium. As exciting as this epic game is, there are a few things to keep in mind on this day.
1. Don't Drink and Drive
Considering that 49.2 million cases of beer are sold for Super Bowl Sunday, it's a safe bet to say many people drink alcohol while watching the big game. Super Bowl Sunday surpasses New Year's Eve as the most dangerous night to be on the roads. Research has shown that there's a 41 percent increase in driving related fatalities immediately after the Super Bowl.
Drinking tips:
Eat a full plate of food before your first drink
Alternate alcoholic beverages with others such as water, coffee, or tea
Switch to water at halftime
Don't play drinking games
Even if you follow all of those tips, your best bet is to have a designated driver. With Uber and Lyft just a click away, there is no excuse for driving drunk. You're not only putting yourself at risk, but innocent drivers around you.
Ready to get your life insurance quote?
You're a few minutes away from great life insurance
How much life insurance do you need?
Figure out your action plan with our needs calculator
2. Don't Gorge on Snacks
The average American will eat more than 6000 calories on Super Bowl Sunday. If you're typically a healthy eater, this one day of food binging won't do too much harm; however, if you have underlying health issues such as obesity, diabetes, or a heart condition, you need to be much more careful.
Try to avoid consuming too many of these 10 unhealthiest Super Bowl snacks:
Queso dip – 40 calories per two tablespoons
Pigs in a blanket – 66 calories per piggy
French fries – 82 calories per ten fries
Pizza – 1 slice of cheese pizza is 168 calories
Potato chips – 1 ounce (about 15 chips) is 160 calories
Buffalo wings – 180 calories per 3 wings
7-layer dip – 188 calories per ¼ cup
Beef sliders – 208 calories per slider
Pretzels – 228 calories per 10 pretzels
Nachos – 346 calories per 6-8 loaded up chips
The day after the Super Bowl, there is a 20% increase in antacid sales. Coincidence? I think not.
3. Don't Freak Out Too Much
If you're a New England Patriots or Philadelphia Eagles fan, it may be hard to stay calm during the game, but getting too emotional may cause some problems. Emotional stress, whether excitement or anguish, activates your body's "fight or flight" response. Adrenaline and other hormones spike in the blood, causing increased heart rate and blood pressure. These physiologic changes tax the cardiovascular system and can lead to heart attacks and strokes.
The majority of us can watch the Super Bowl without having to worry about the effects of intense emotions; however, be mindful if you have any of the following:
History of heart attack
Heart bypass surgery
Stents in arteries of the heart
Blockages in arteries of the heart
Blockages in arteries of legs or neck
Diabetes and high blood pressure
In the eight-day period after the Patriots unexpectedly lost the 2008 Super Bowl to the New York Giants, deaths attributed to heart attacks went up 24% in Massachusetts. Super fans may need to practice these calming tips:
Exercise before the game starts. This will help lower your stress level and keep you calm throughout the game.
Don't drink too much. Relax and have a good time, but don't overdo it.
Keep your TV volume low. Loud noises tend to agitate people.
Be aware of who you are with. If you are in a place full of people pulling for the opposite team you are, that could cause conflicts and stress.
If you feel any chest pain, don't wait to go to the emergency room, even if that means missing some of the game. Each year there are significant drops in emergency department use during the Super Bowl, with a larger effect in the home cities of the two teams.
In conclusion, enjoy the game and have fun, but be responsible. Also, if you're interested in getting term life insurance, I guarantee that you can run a quote and apply for a policy before the halftime show is over. Try it out.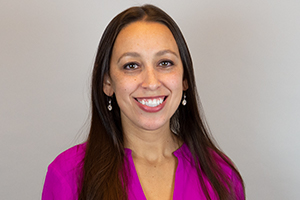 Natasha Cornelius, CLU
Senior Editor and Life Insurance Expert
Natasha Cornelius, CLU, is a writer, editor, and life insurance researcher for Quotacy.com where her goal is to make life insurance more transparent and easier to understand. She has been in the life insurance industry since 2010 and has been writing about life insurance since 2014. Natasha earned her Chartered Life Underwriter designation in 2022. She is also co-host of Quotacy's YouTube series. Connect with her on LinkedIn.