Life insurance is important.
Considering life insurance? Life insurance is vital to the financial stability and well-being of a family. Buying life insurance is an act of love that allows you to continue providing for your family, even if you are no longer around to do so.
Life insurance has a two-fold benefit.
First, it brings peace of mind to the individuals who buy it. Second, it can be a most timely check and thoughtful display of love to the beneficiaries who receive the proceeds.
» Compare: Term life insurance quotes
Life insurance is risk pooling.
Life insurance works on a concept known as "risk pooling." It takes a village for life insurance to work. Everyone who is paying life insurance premiums is essentially putting all their money in a large metaphorical bucket managed by the life insurance carrier. When the company needs to pay out a death benefit, they take from that bucket. If you die during the term of your policy, the company reaches into that bucket that everyone is paying into and gives that money to your beneficiaries.
Life insurance is inexpensive.
Life insurance is very inexpensive in relation to many of the types of insurance almost everyone owns.  Auto and home policies cost a great deal more than life insurance for most families.
For example, a 35-year-old mother can buy $500,000 of life insurance that will last for 20 years for between $20 and $50 per month depending on her health and smoking status. This is more than long enough for her to make sure her children have left the house and hopefully have become financially independent.
Your premiums won't increase on a term policy.
Term insurance plans are guaranteed premiums for the term period they cover. So, if you purchase a 20-year term policy for $20 per month, your premiums will never increase during that term even if you develop a health condition.
A conversion option can really help in the long-run.
Most term life insurance policies offer a conversion option. About 1 in 3 people have a significant change in health over a 20-year period. A policy that can be converted to a permanent plan without evidence of insurability (in other words, proof of good health) typically will not cost you more, but could be invaluable should you have a major health event and want to continue being covered even after your term ends.
A funeral alone costs an average of $10,000 and many families do not have enough cash in their emergency funds to make up for the lost income.
Ready to get your life insurance quote?
You're a few minutes away from great life insurance
How much life insurance do you need?
Figure out your action plan with our needs calculator
Some life insurance is better than none.
Even a $100K life insurance policy is better than no policy. The unexpected death of a breadwinner can bring financial devastation to a family. A funeral alone costs an average of $10,000 and many families do not have enough cash in their emergency funds to make up for the lost income.
Underwriting varies between life insurance carriers.
Underwriting is when the insurance company evaluates the risk of accepting potential clients. This process decides how much coverage the client can receive, how much they should pay for it, or whether to even accept the risk and insure them. The underwriters look over your unique profile for both health and lifestyle factors such as depression, anxiety, diabetes, speeding tickets and/or DUIs, scuba diving, etc.
Quotacy is an agency that works with multiple life insurance companies and one that asks you these questions on the front end so they can direct you to the best company for your circumstances. Asking these questions before sending in a formal application will ensure you apply to the best carrier the first time and you will be able to know your estimated premium costs before applying, versus finding out halfway through the process.
» Learn more: What Is Life Insurance Underwriting?
Underwriting takes time.
The life insurance underwriting process is partly a waiting game if you want to receive the lowest prices. Most policies are put in force 4-6 weeks after you formally apply. Your responsibility includes a phone call to confirm the information on your application, which takes about 30 minutes, and finding the time for a health examiner to meet with you.
Behind the scenes, your medical records from your doctors may be ordered and a lot of paperwork is processed. Sometimes hospitals and doctor offices wait a month or longer before sharing your records, so it is much less stressful if you prepare yourself ahead of time embracing the fact that it may take a while for your life insurance policy to be approved and put in force.
It's important to be picky about choosing a broker.
It's important to choose your agent or online agency with care. Make sure they will be there for you if you need to change your beneficiary, address, or banking information, and that they will be there for your loved ones should you die prematurely to help with the death benefit payout. Some online agencies are marketing firms that pass you off to another organization and expect you to navigate the bureaucracy of the insurance carrier on your own.
Quotacy is your point of contact from start to infinity. We will not pass you along after you purchase a policy. You can always contact us at any time if you need assistance with your policy now and in the future.
It's vitally important to look at valid third party reviews.
Do some research on the agent or agency you are going to work with. Ask if they can give you a referral to a current customer or look for online third party reviews, just as you would if you were shopping on Amazon.
To take a look at Quotacy's reviews, check out our profile on Trustpilot.
There are many online marketing firms selling leads.
There are many aggregators on the Internet who ask people for a name, phone number, and email address to receive a free term quote. These sites are marketing firms that sell your contact information to multiple agents and your phone will begin to ring unsolicited.
If you want to know your pricing hassle-free, run a term quote here on Quotacy. You will see pricing instantly (without even entering any contact information!) and can window-shop in peace. You will only be contacted by a Quotacy team member after you choose to apply or, of course, if you reach out to us with questions.
» Calculate: Life insurance needs calculator

Photo credit to: Rupa Panda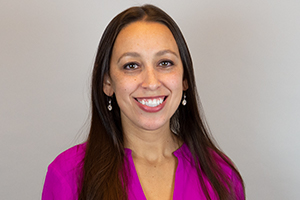 Natasha Cornelius
Marketing Content Manager
Natasha is a writer and content editor at Quotacy. She is also co-host of Quotacy's YouTube series. She can't get enough of life insurance and outside of work is also working toward her Chartered Life Underwriter designation. Connect with her on LinkedIn.