Three Good Things About Your Tax Refund
It's tax season everyone! For some this is a dreadful time and for others it's that time of year in which they get an extra couple hundred or thousand dollars. Many people already know what they are going to use their tax refund on. They are paying off credit cards, they are going on a fabulous vacation, or they are buying a new kitchen appliance. These are great choices, but I am going to offer up some other options for that refund of yours that you might consider.
1. See Better
Now, I'm a pretty frugal person. I brew my own coffee; I watch movies when released on DVD; and I don't buy designer handbags. I like to save, save, save; however, four summers ago I dropped a fairly decent amount of cash down on a cosmetic procedure that I have never regretted. This procedure, my friends, was Lasik eye surgery.
I was tired of buying contacts every month. Most of the time, I went without and just relied on my glasses. You know what's annoying? Not being able to see when you wake up and stumbling your way to the bathroom. Well, one fine day I happened upon a Groupon for the surgery offering $500 per eye. After researching the clinic extensively to make sure it was reputable, I bit the bullet and purchased it.
When all was said and done, I ended up having to pay about $2000 because one of my eyes needed extra TLC from wearing the wrong prescription for years, but I will sing praises of Lasik forever! It's a blessing to be able to read what the alarm clock says right when I wake up, sit in the nosebleeds at the football game and see the scoreboard numbers, put on a snorkel mask without having to switch from glasses to contacts… the list is endless. I am only 27, but so far this is the best thing I have ever purchased. If you have been tossing around the idea of Lasik, I highly recommend you go for it. Not to mention there are constantly online coupons for the procedure.
Some of my favorite saving sites are Groupon, LivingSocial, and Crowd Cut.
2. Live Better
Okay, so maybe instead of a one-thousand dollar refund, you are getting a couple hundred. That's great too. You know what is of great value and something you probably haven't done in a while (or ever)? Getting your carpets cleaned. It's spring cleaning time! Do you have children? What about pets? Have you walked from outside to inside? If you can answer "Yes" to any of these questions, you probably could use a professional carpet cleaning. Not only will cleaning them make you happier because of how nice your carpets will look, but you'll feel better too. Carpets act like a filter. They trap all sorts of things you don't want to be living with and breathing on a daily basis such as dander, soils, gases, and other pollutants. Don't wait until you can visibly see dirt on the surface. If you can see it on the surface, imagine everything in the fibers that you can't see. Again, check out the online coupon sites; they offer carpet cleaning discounts pretty consistently.
3. Plan Better
Lastly, but most importantly, put your refund toward life insurance. Your one-hundred or one-thousand dollar tax refund can go a long way in protecting your loved ones. I took five seconds and went to the term life insurance quoting tool on Quotacy and entered an average person's basic information. I entered a Minneapolis zip code for a 40-year-old non-smoking female and was quoted an ANNUAL cost of $520 for a $1,000,000 20-year term life insurance policy. Breaking that down, it's $43 a month to ensure your loved ones receive one million dollars should something unexpected happen to you. That's far less than a cable bill, but, really, you can't put a price on protecting your loved ones. Imagine if you didn't have life insurance and you passed away unexpectedly. The average cost of a funeral alone in the United States is $7,000 – $10,000. That cost along with trying to make up for suddenly not having your income to rely on can be devastating to your loved ones and they are already emotionally overwhelmed from losing you. This is not a pleasant event to think about, but it is essential.
Ready to get your life insurance quote?
You're a few minutes away from great life insurance
How much life insurance do you need?
Figure out your action plan with our needs calculator
While pricing for term insurance is already cheaper than what most people think, the younger you are when you buy, the more inexpensive it is. I already mentioned the quote I ran for an average 40-year old female, but what if you bought sooner? I put in my own information into the Quotacy quoting tool (zipcode 55441; 27 year old non-smoking female) and my quote for a $1,000,000 20-year term life insurance policy is an annual cost of $340. Many people my age have families they need to protect and debt they should cover so obtaining life insurance at 27 is not a far-out notion and $29 a month seems to be a very reasonable cost to make sure your family is protected.
So, just take a few minutes out of your busy day to apply for a life insurance policy and you will not have to worry about it again. You'll rest easy knowing your family is taken of care should anything happen. I can't think of a better way to spend that tax refund.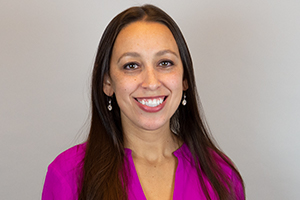 Natasha Cornelius, CLU
Senior Editor and Life Insurance Expert
Natasha Cornelius, CLU, is a writer, editor, and life insurance researcher for Quotacy.com where her goal is to make life insurance more transparent and easier to understand. She has been in the life insurance industry since 2010 and has been writing about life insurance since 2014. Natasha earned her Chartered Life Underwriter designation in 2022. She is also co-host of Quotacy's YouTube series. Connect with her on LinkedIn.