Buying online life insurance can save you time and money, but there are specific things to look for when choosing where to buy from. Let's break down the important elements to look for in an online life insurance marketplace.
1) Privacy Protection
Understandably, when online shopping you take special care to ensure your private information stays private. To buy life insurance, there is personal information you will need to release. It's essential that the website you choose to buy life insurance from uses secure methods to keep the information confidential and won't sell your information to third parties.
Quotacy uses your personal information to help you get the right life insurance at the right price. Period. Your data is between you and us. You deserve to be respected, and that's what we do.
2) Transparent Pricing
Many online term life insurance websites will ask you to pick which pricing class you want to be quoted in. Typically these classes are Preferred Plus, Preferred, Standard Plus, and Standard. Most people are going to choose "Preferred Plus" hoping that's the pricing they will receive because it's cheapest; however, this does not set realistic expectations.
Quotacy collects your health information before you apply for life insurance and shares with you a real price reflective on the information you give. We have a proven process to assess your health and lifestyle habits so there are no pricing surprises after you've applied and been underwritten by the carrier. The disclaimer to this is that it is up to you to give us as accurate and complete information as possible up front. Our process is only as good as the information you share.
» Compare: Term life insurance quotes
3) Anonymous Window Shopping
The phrase "free term quotes" doesn't always mean free. You end up paying with your e-mail and phone number and then get flooded with calls and messages from strangers. However, at Quotacy we want you to be able to window-shop as long as you need in order to feel comfortable about applying. Life insurance is an important purchase and you shouldn't feel pressured or rushed. We do not ask for your e-mail or phone number when you run a quote. It's truly free.
4) Works with Multiple Reputable Carriers
If you work with an agent that sells products from one life insurance carrier, you won't get as many options as you would if you worked with a company that has access to multiple carriers. Each life insurance company follows different guidelines when underwriting applicants.
The life insurance industry is very competitive and to remain competitive some carriers choose to cater to certain impairments. While Insurance Company A may decline an applicant who flies a single-engine plane on weekends for fun, Insurance Company B decides to approve his application. This can happen often which is why it's to your benefit to apply through a firm that has access to multiple carriers.
» Learn more: Why You Might Not Have the Best Term Life Insurance Rates
The financial strength of a life insurance company is extremely important because it's the estimate of their likelihood to be able to pay its financial obligations, e.g. paying your beneficiaries your planned death benefit. The companies are rated on an A-F scale, just like your school papers, with A ratings being the best. Quotacy only works with A rated (or better) life insurance companies and will shop your application around to find you the best policy for your needs.
Quotacy only works with A rated (or better) life insurance companies and will shop your application around to find you the best policy for your needs.
Ready to get your life insurance quote?
You're a few minutes away from great life insurance
How much life insurance do you need?
Figure out your action plan with our needs calculator
5) Honest Reviews
Today you can buy almost anything online. This is great for consumers because companies know they need to step up their products and customer service, or else the unhappy buyer will find a way to tell the world of their negative experience in the online community.
I'm sure you have read at least one online review before purchasing something. Reviews are total honest feedback, not just a marketed sales pitch. Many Quotacy customers have reviewed their experience with us through Trustpilot, an online review community. We are proud of our reviews and work extremely hard to go above-and-beyond for our customers and our "Excellent" rating reflects that.
6) Easy-to-Understand Language
The life insurance industry has been around for hundreds of years and has developed its own language and lingo. It's easy for life insurance professionals to get caught up speaking that language with customers, and we know it's not always easily understood. One of our missions is to cut through those word codes and use language that is easily understandable and clear so you know exactly what you're buying and that it is a good fit for you.
7) Agent from Start to Finish and Beyond
Have you ever called a company only to be bounced around from person to person? It gets frustrating. At Quotacy, you are our priority from the moment you enter our website and beyond. Purchasing your life insurance policy through us means we are your agent for any questions and concerns you may ever have, we don't just give you a quote and then pass you onto someone else.
» Calculate: Life insurance needs calculator

Photo credit to: Paul Skorupskas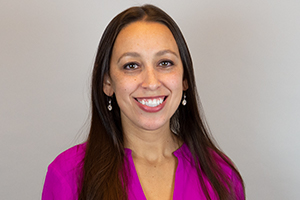 Natasha Cornelius
Marketing Content Manager
Natasha is a writer and content editor at Quotacy. She is also co-host of Quotacy's YouTube series. She can't get enough of life insurance and outside of work is also working toward her Chartered Life Underwriter designation. Connect with her on LinkedIn.