It's almost June, summer is here and at least here in Minnesota, that means wedding season is in full swing. Over the next 12 weeks, lovers of all ages will say "I do". As the warm sun shines down and friends and families gather in backyards by the lake, or church parking lots, newlyweds will begin dreaming of bright and beautiful futures together. Let's discuss why life insurance makes a great wedding gift. 
But when the excitement of the wedding fades away and the honeymoon has passed, it will hit you that your personal hopes and dreams are no longer the only thing you'll be working to achieve over the next 80 years. For the first time, your partner's and your family's dreams will become just as important.
» Calculate: Life insurance needs calculator
Life events, like getting married or having children, are a great time to stop and think about the important things in life, especially the "what-if" situations.
What if you lose your job?
What if the furnace goes out in the middle of February, do we have savings to pay for it?
What if the primary income provider were to get sick and not be able to work or the unthinkable should happen and they pass away?
No one ever thinks the unexpected will happen to them, that's why it's called the unexpected. We sometimes forget how quickly a casual motorcycle ride this summer can turn a family upside down financially and emotionally if the unexpected happens and no life insurance was in place.
We can't stop fate from doing its job, but we can be smart about protecting our loved ones by being prepared.
Ready to get your life insurance quote?
You're a few minutes away from great life insurance
How much life insurance do you need?
Figure out your action plan with our needs calculator
We can't stop fate from doing its job, but we can be smart about protecting our loved ones by being prepared. One of the best gifts a newlywed couple can give each other this summer is the gift of life insurance. It's the first step in preparing for the future.
Plus, by buying life insurance on each other, you're showing the person you've vowed to love for the rest of your life that you're thinking about them in the most unselfish way. You're saying the unspoken, that even if you're not here to share life's joys with them, you still want them to be able to pursue their hopes and dreams. You don't have to dwell on it, just buy life insurance and be done.
» Compare: Term life insurance quotes
So, as you and your partner are stuffing your cupboards in your new house this summer with the wonderful gifts from your wedding and wondering which of the three blenders you're going to re-gift, please take a moment to ask yourself if your loved ones would be better off with or without life insurance. The answer should be quite simple.
So, be safe this summer; enjoy the sun and smell of campfires and bug spray. When you head inside for a break, visit Quotacy.com to see how easy it is to protect your loved ones with life insurance. It's never too soon to buy life insurance, it's only too late. Be prepared and get a free and anonymous term life insurance quote today.
Photo credit to jareed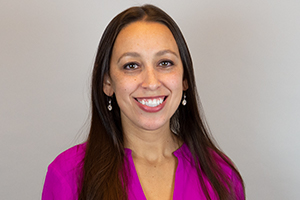 Natasha Cornelius
Marketing Content Manager
Natasha is a writer and content editor at Quotacy. She is also co-host of Quotacy's YouTube series. She can't get enough of life insurance and outside of work is also working toward her Chartered Life Underwriter designation. Connect with her on LinkedIn.