The commercial world now has drones delivering your packages to your door. It is because of technological advancements like this that I am shocked when I attempt to look up a person or company online and find no trace of them other than their name as part of the digital White and Yellow Pages.
Researching and buying products and services online is the present and the future, and even for those whom still shop in-store 88 percent of these shoppers research online beforehand. If you do not have an online presence you are in danger of missing out on thousands of customers.
Finding a Product or Service Online
I am currently in the process of hiring a property management firm for my home and I automatically checked a company off the list when I could not find a profile for them online anywhere.
How am I supposed to know I can trust you to take care of my home when there are zero online reviews?
What if I need to contact someone, but don't have time to talk on the phone?
Is there an e-mail I can use? If you don't have an online presence, I doubt you would respond to my e-mail in a timely fashion. They lost a customer.
Meanwhile, a second company I talked to had a great website and many online reviews on Yelp and Google. Not to mention, the salesperson I talked to on the phone actually went and found me on LinkedIn a few days after our phone call and established a second connection! Fast forward a month or so of researching firms and I called this company back again and set up a meeting for them to see my home. Pending the meeting goes well this company gained a customer because of their awesome online presence.
Ready to get your life insurance quote?
You're a few minutes away from great life insurance
How much life insurance do you need?
Figure out your action plan with our needs calculator
Finding a Job Online
An online presence in this modern world is essential. It is essential for businesses and for individuals. Have you applied to a job in the recent years? I'll bet you looked the company up online before applying. Guess what? That company is going to look you up online as well. If you have a LinkedIn profile, chances are that company will be more interested in you than in another applicant who does not.
Taking the time to make a LinkedIn profile shows you are serious about being a professional; however, worse than not having a LinkedIn profile is having one, but it being bare boned. We all know those profiles. Someone heard that LinkedIn was important so they attempted to make a profile and only got as far as typing in their name and city. Put up a nice photo of yourself and let the working world know your skills.
Selling Something Online
Even if you are not job hunting right now, I'm sure someone will look you up for something in the future. Do you think you will ever want to sell anything online? A car maybe? Someone considering giving their hard-earned money over to you for a particular good may first search for you online to make sure you seem trustworthy and won't rip them off. If there is nothing available online about you, that will seem suspicious to them. Is John Doe your real name? It can't be if it doesn't exist online.
Now, it may sound like I'm making the world out to be a very mistrusting place, but honestly it's more so that there are so many opportunities to gain more information about people and companies via the Internet that we have become spoiled by it. As soon as we hear about something, we have the luxury to go to the Internet to immediately learn more.
Consumers today are go-go-go and like to keep things they don't particularly enjoy doing (like buying life insurance) short and simple. This is why we have created Quotacy. We know you much rather be with your significant other and your kids (or online shopping), so we wanted to be sure the process of getting a term insurance policy was convenient for you. You can run instant term insurance quotes and apply right online during a TV commercial or while waiting in line at the bank. Protecting your family has never been so easy. We also invite you to check out our online social accounts at Facebook, Twitter, and LinkedIn. You can see we are real people who only want to help.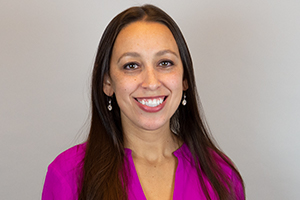 Natasha Cornelius, CLU
Senior Editor and Life Insurance Expert
Natasha Cornelius, CLU, is a writer, editor, and life insurance researcher for Quotacy.com where her goal is to make life insurance more transparent and easier to understand. She has been in the life insurance industry since 2010 and has been writing about life insurance since 2014. Natasha earned her Chartered Life Underwriter designation in 2022. She is also co-host of Quotacy's YouTube series. Connect with her on LinkedIn.