Holiday get-togethers and giving and receiving gifts are the biggest highlights of the season. It's a joyous time of year. However, with the average American racking up over $1,000 in holiday debt, it's also a very expensive time of year. Let's discuss how to get through the holidays on a budget. 
That being said, it might be worth taking a closer look at your holiday spending and shop more consciously during the upcoming season.
The good news is that you can still find awesome gifts on a budget. You just have to know where to look and when to buy. To help you keep your holiday spirit without spending a bundle, here are some easy ways to save.
Look for Coupons and Discounts
Keep an eye out for coupons and discounts. This applies to both online and in-store retailers.
The greatest thing about buying things online is you can compare prices with a few clicks. You don't have to drive anywhere, so you save money and travel time. Plus, there are sites like Groupon that have amazing deals on anything from meals at restaurants to romantic getaways.
For offline stores, browse through their mailers, newspaper inserts, and catalogs. Keep any interesting coupons or note any in-store deals you find and come up with a shopping game plan.
Check Discount Department Stores
You can also go to discount department or wholesale stores. They'll often have name brand items for a lot less than they'd normally retail for.
If you're going over to someone's house for the holidays, consider offering your culinary skills up as a gift to them.
Ready to get your life insurance quote?
You're a few minutes away from great life insurance
How much life insurance do you need?
Figure out your action plan with our needs calculator
Now that we've established easy ways to get through the holidays on a budget, here are some budget-friendly ideas for holiday gifting.
Gifts
Whether you're hosting a holiday party or planning to attend several, you'll want to have some small gifts on hand. Here are some cheap options they're sure to love:
Warm fleece socks (bonus points if they're holiday-themed)
Santa hat wine bottle stopper
Electronic mug warmer
Reusable straws
Bath bombs
Succulents
Food
If your loved ones are total foodies, then here are some must-haves for them:
Vegetable plate with dip
Homemade guacamole
Homemade pico de gallo
Deviled eggs
Charcuterie platter
Tea sandwiches
Beverages
Drinks are almost just as important as food. Sure, you could hire a bartender for a big enough party, but why not just do the drinks yourself? Not only will these drinks be cheaper, but they'll also be more personalized to each person's tastes.
Sangria
Strawberry wine punch
Margaritas
Vodka mint lemonade
Shirley Temple
Eggnog (both alcoholic and nonalcoholic)
Gifts for Him That Won't Break the Bank
Digital meat thermometer
New grill set
Replacement tools (for the ones he's worn out)
Name brand dress shirt (on sale, of course)
Men's grooming kit
Gifts for Her That Won't Break the Bank
Scented candle
Small houseplant
Pie dish
Skincare kit
Name brand makeup (there are plenty of choices at discount department stores)
Scarf
Gifts for the Kids That Won't Break the Bank
Having kids and/or a long list of nieces and nephews can put a major dent into your gifting budget. To lessen the blow, here are win-win gifts.
Baby Shark doll
Cheap jewelry from tween stores (most have awesome deals where you can combine many pieces for under $20)
Stainless steel water bottles
Skyrocket Blume Doll
Owleez
Earbuds
Other Ways to Stop Overspending During the Holidays
If you're going over to someone's house for the holidays, consider offering your culinary skills up as a gift to them. In the hustle and bustle of this season, they're sure to appreciate a helping hand.
For example, you can make a killer lasagna to serve the guests. Just doing this alone can help the hosts to concentrate on other things, like getting the house ready.
If you have a bit of spare cash, you can bring some fancy wines and spirits to these parties. Hosts will appreciate having extra drinks on hand, especially if the holiday spirit starts to run dry.
Be sure to check shops like Target (in some states), you may not expect it, but they have liquor options that are both affordable and classy. Many may also come in seasonal packaging, which will definitely suit the occasion.
Even better: if you have any bartending skills or are a cocktail connoisseur, you can offer yourself up as the head of drinks for the night.
Give Inexpensive Gifts This Holiday Season
For those of you who need to get through the holidays on a budget, that doesn't mean you can't still make it an unforgettable time. With these ideas for inexpensive gifts, you'll really show that it's the thought that really counts.
At Quotacy, we understand the importance of your life and the impact it has on a family. Life insurance is essential to keep your family's life in balance and save them from having to leave behind the future you're helping them shape today. Get your free life insurance quotes now.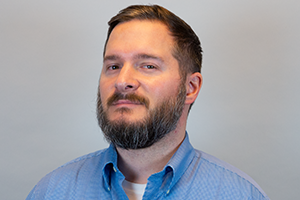 Greg Lewerer
Director of Creative Strategy
Greg is Quotacy's Director of Creative Strategy. He has an eclectic past from working on movie scripts to creating ad campaigns for major brands. His love of creative solutions drove him to strategy, and he now uses his powers to help families protect their loved ones. Outside of work, Greg spends his time off the grid hunting, fishing, camping, biking, hiking, and walking his dogs.