A common misconception is that life insurance is only for those that are married or have a family. This isn't necessarily true. Singles may not need as much coverage as those that are supporting a family, but there are still many reasons for single people to purchase life insurance. Let's discuss why singles need life insurance.
Let's go over the five biggest reasons that single people need life insurance.
1. You have debt
If you have no debt, congratulations to you! But the majority of us have some kind of debt whether it's student loans, a mortgage, or credit card debt. Perhaps your parents co-signed a loan for you; they would ultimately be responsible for that debt if you were to die. And, there are funeral expenses that would need to be covered. With funerals averaging $7000, that could really set your loved ones back in the savings department.
» Learn more: How to use life insurance to cover your debt.
If you believe that your death could put any financial strain on your loved ones, then it's a good idea to look into a term life insurance policy. Maybe a 10-year term policy would be the perfect fit for you to protect your loved ones from financial hardship.
2. You're not married, but live with your significant other
More and more couples are living together, but waiting to get married. They are putting college and careers ahead of marriage. Living with someone means shared expenses. You may even have a house together.
Could your significant other afford your house or rent if you were to die? What about all of your combined living expenses? A death of a loved one is tragic, emotional, and stressful and the last thing you want is financial strain added on top of that. A life insurance policy can save a family from that added pressure.
» Learn more: Can I Buy Life Insurance on My Significant Other?
3. You help support other family members
Even if you don't have children, you may have elderly parents or even a special needs family member that require your assistance for an extended period of time. These loved ones depend on you and your financial support. They would be affected if you were to pass away. A life insurance policy would provide the needed funds to meet their needs.
» Learn more: The Best Term Life Insurance for Caregivers: How to Protect Your Loved Ones
Even pets are prompting single people to get life insurance so that Fido will be taken care of and not shipped off to an animal shelter to spend the rest of their life in a kennel for 12 hours a day, or worse, euthanized.
Ready to get your life insurance quote?
You're a few minutes away from great life insurance
How much life insurance do you need?
Figure out your action plan with our needs calculator
4. You plan on having a family
Does your future include children? Whether you are contemplating have one, three or five children, you will have a need for life insurance.
Along with having kids comes having many more expenses. Raising a child from birth to the age of 18 will set you back $245,340! That's not including any college education expenses. Securing your life insurance policy before you have kids is a great idea because life gets very busy when you a family to take care of, activities to attend, and boo-boos to kiss.
» Calculate: Life insurance needs calculator
5. You are young and healthy
One of perks of buying life insurance when you are young and healthy is that it's cheaper. Yes, you may have less obvious reasons to buy life insurance when you are young, but if you can possibly save money in the long run, it makes sense.
Many wait until they are married and have kids, but waiting means you are getting older and more prone to developing health issues. The younger and healthier you are, the less of a liability you are to an insurance company. When you buy a term life insurance policy, you lock that rate in for the length of the policy.
If you think you will have a need for it in the future, at least look into it and see how inexpensive it could be for you. It's super easy to see how much a term policy would cost you.
There are many more reasons that singles would have a need for life insurance, but these are a few of the most common reasons. When you do purchase a life insurance as a single person, it's important to remember to review it every couple years or every time a significant event happens in your life. Life insurance isn't a set it and forget it plan, as your life changes, your insurance needs may change as well.
» Compare: Term life insurance quotes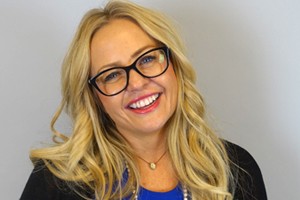 Jeanna Simonson
Marketing Content and Social Media
Jeanna has a passion for letting her creativity shine. At Quotacy she manages social media, is a co-host of Quotacy's Q&A Friday YouTube channel, and enjoys writing here and there. When she's not at the office, you can find her hanging with her husband and rescue animals, brunching with girlfriends, or loving up on her nieces and nephews. Connect with her on LinkedIn.