The COVID-19 pandemic has completely changed our way of life and has placed the best parts of spring and summer on hold. No more patio happy hours, concerts, and sporting events. Many of us can't even visit family or friends. Let's talk about ways of staying connected in quarantine. 
While quarantine is essential in these times, it's a challenge for many. Human beings are social creatures, and the side effects of quarantine could be an increased feeling of loneliness.
Thankfully, modern life comes with a number of tools and technologies to ease the discomfort of living in quarantine. For those who are struggling, the following strategies might make being alone a little less stifling.
Answering the call of video
Most social media platforms have a free video call feature you can use to chat with friends and family. Even better, you can talk to multiple people at a time.
You can also explore applications like:
Zoom
Google Hangouts
FaceTime for iPhone
Skype
GoToMeeting
Zoom, for example, allows you to speak with up to 100 people at a time. If you pay for the premium version, you can speak to 500 people at a time.
These apps have been mostly used for work-related communication. However, the use of video calling apps has seen an uptick as people increasingly use them for casual interactions. People virtually meet up with friends, arrange community gatherings, and even watch movies together.
For some people, setting up interactions like this daily can feel a bit over the top. By introducing a social component to a daily activity, you can add some fun to the interaction. For example, having your morning coffee with a friend, binge-watching a show, or working out with a group. These are some easy ways of staying connected in quarantine. 
Anyone anywhere can support others by checking in with how they are feeling.
Ready to get your life insurance quote?
You're a few minutes away from great life insurance
How much life insurance do you need?
Figure out your action plan with our needs calculator
Extend support to others
A big part of feeling socially connected is getting, as well as extending support. Research shows that offering support can have emotional benefits to those that offer as much as those who accept.
The pandemic is a shared experience that affects us all. Offering to drop-off food or medication for an elderly person or neighbor is a way of showing tangible support. By comforting an anxious friend with advice on how to weather these times, you're providing informational support.
Let's not forget emotional support. Anyone anywhere can support others by checking in with how they are feeling. The elderly are particularly vulnerable. Their physical state may be difficult, and loneliness can worsen their general condition. Communication can be hard for the elderly, especially if they are unused to technology to socialize and struggle finding balance of staying connected in quarantine.
If you have older family members or neighbors, give them a hand in using technology. Set it up for them or, if they can learn, teach them to use it themselves. Be patient and emphasize the benefits. You can even write down the instructions or guide them over the phone.
Engage in a variety of interactions
In the absence of quarantine and social distancing, we engaged with people in various situations: at the water cooler, at restaurants, taking walks, even spontaneous interactions with our cashier or waiter.
Currently, we're confined to our homes, and video calling can get boring. But there are many things you can do to amp up your social interactions via video calling.
Virtual happy hours, meetups, movie watching parties, and book clubs give people things to distract each other with. Carve out a time and day for your friends to come together, and watch a movie, work out or even cook dinner while drinking wine.
With Memorial Day weekend coming up, a lot of people's travel plans are canceled. If the quarantine stretches until then, plan some activities at home and see if you can get your friends and family to participate in their homes. Get creative and consider whether there is a way your plans can still be carried out virtually.
Don't miss out on milestones
Find ways to celebrate birthdays, anniversaries, and accomplishments even through social distancing and quarantine. Video calling applications can be used to 'surprise wish' someone for a birthday or even to have a birthday party. Our ability to stay connected and support one another is what will ultimately get us through.
Care for yourself
While you're at home, make sure to look after yourself. Your routine has been shaken, and it's easy to surrender to inactivity and temptation. Try to eat well and exercise. If you don't already, use this time to overhaul your diet and start exercising. Start small and slowly work up to a healthier lifestyle and staying connected in quarantine.
At Quotacy, we understand the importance of your overall health and well-being and what it means for your family. Life insurance is essential to keep your family's life in balance and save them from having to leave behind the future you're helping them shape today.
See what you'd pay for life insurance with free quotes today.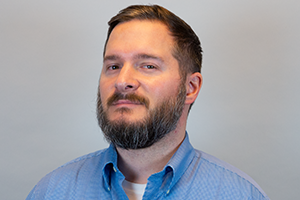 Greg Lewerer
Director of Creative Strategy
Greg is Quotacy's Director of Creative Strategy. He has an eclectic past from working on movie scripts to creating ad campaigns for major brands. His love of creative solutions drove him to strategy, and he now uses his powers to help families protect their loved ones. Outside of work, Greg spends his time off the grid hunting, fishing, camping, biking, hiking, and walking his dogs.