For most, the holiday season is the perfect time to catch up and unwind with family. Whether they live down the road or across the country, when you and your family unite, it's important to make the most of your time together so let's talk about some family holiday activities.
Keeping everyone happy and engaged during the holidays can sometimes be challenging. However, if you approach the season with a solid game plan and a list of fun things to do, it may be easier than you think.
To help you get started, here are some fun family bonding activities. You can even put your own spin on them to be more fitting to your family's style.
Cooking Together
When people think of the holidays, almost everyone imagines sharing a meal with loved ones. What often is forgotten is the time, money, effort, and stress that goes into it. Even if it is store bought.
Whether your family goes the potluck route or assigns a family member to one of the food groups, consider trying something new… Cooking your meal together.
This is a great experience because it lets you bond in ways that you wouldn't simply by eating. Creating something together, like the perfect lasagna requires teamwork and coordination in a way that other activities don't.
To make sure you're strengthening bonds and improving relationships, it's wise to create a cooking game plan with designated teams or you might run into a proverbial, "too many cooks in the kitchen" situation.
Giving Thanks
Whether or not you were able to celebrate Thanksgiving with all or some of your family, talking about the things you're most thankful for throughout the season is never a bad idea. It's a positive way to learn what your friends and family members value most.
Giving thanks also creates positive energy within the group, leading to more personal and encouraging conversation. So, before digging into a holiday meal, take a few moments to go around the table and discuss what you're most thankful for.
Talk about why you're thankful for each other, too! "Thanks" are not just for Thanksgiving and talking about these things at Christmas or Hanukkah is an authentic way to give and receive love.
Keeping the Phone Off
According to recent data, about one in three Americans use their phones at the dinner table. While we're all guilty of watching YouTube while enjoying a meal solo, using the phone at family gatherings is a holiday no-no.
Consider living in the moment by establishing and enforcing a "phones-off" rule, especially during mealtimes. By switching off phones, you'll create more opportunities to interact and establish bonds with those around you.
Secret Santa
Gift-giving is one of the best parts of the season. Though giving and getting gifts isn't the true meaning of the holidays, it's a lot of fun to try and find the perfect gift for someone and see what you get in return.
Secret Santa is an exciting and unique way to experience the gifting tradition during the holiday season. For those of you who are not familiar with this game, each member of the family draws the name of another family member at random.
Without revealing who they are, they're responsible for getting this loved one a reasonably priced gift. The real fun comes later with guessing who got the present for you!
Make some hot cocoa, gather around the TV with your loved ones and put on a classic movie like It's a Wonderful Life, A Christmas Story, or Home Alone.
Ready to get your life insurance quote?
You're a few minutes away from great life insurance
How much life insurance do you need?
Figure out your action plan with our needs calculator
White Elephant
White Elephant is another awesome gift-giving game to try this season. It has slightly more complex rules than Secret Santa, but it also has more opportunities for interaction with everyone in the family. Unlike Secret Santa, though, it must take place in person.
The gist of White Elephant is that everyone brings a wrapped gift that fits within a certain price range. The gifts are then all given randomly to players who can then select a new one from the middle or "steal" a previous player's gift. It's a great way to raise the stakes and increase the excitement of gift giving.
Watching Holiday Films
Winding down from the festivities is also important, and what better way to do it than by watching festive movies? Make some hot cocoa, gather around the TV with your loved ones and put on a classic movie like It's a Wonderful Life, A Christmas Story, or Home Alone.
This can help build stronger bonds with loved ones since you'll share space and be able to talk about your favorite parts and/or see who can quote a scene in its entirety. It's a fun experience and a good way to relax and re-up your energy for more fun and games.
Heading Outdoors
While going outdoors in the winter sounds nonsensical, it's actually a lot of fun. There are tons of sports and games that can only be played in colder conditions. This is especially the case if you have children, but there are fun winter games that adults can play as well!
Set up a snowball fight between different branches of the family, head to the local ice rink for some skating, and if you live near a ski resort or just a large hill, head out on a daytrip to ski, sled or tube. Choose your own holiday adventure and bundle up.
Make the most of your holiday
While coming up with fun ideas for family bonding can be a challenge, it's incredibly rewarding. The payoff is not only an abundance of great memories but also the strengthening of bonds that will last a lifetime.
At Quotacy, we understand the importance of life and the impact it has on a family. Life insurance is essential to keep your family's life in balance and save them from having to leave behind the future you're helping them shape today. Get your free life insurance quotes now.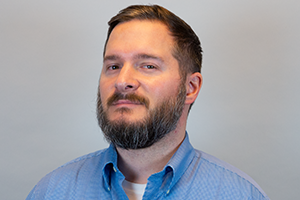 Greg Lewerer
Director of Creative Strategy
Greg is Quotacy's Director of Creative Strategy. He has an eclectic past from working on movie scripts to creating ad campaigns for major brands. His love of creative solutions drove him to strategy, and he now uses his powers to help families protect their loved ones. Outside of work, Greg spends his time off the grid hunting, fishing, camping, biking, hiking, and walking his dogs.