Real Life is a podcast about life, death, and expecting the unexpected. This podcast is our way to help people share their stories and get others thinking about protecting the people they care about.
You buy life insurance to protect your loved ones when you're gone. But where is the best place to store your insurance policy? What about your other vital information that you want your loved ones to know about once you've passed away?
In episode three, we discuss our partnership with LegacyShield—an online digital vault—and why we've teamed up to provide free accounts to Quotacy consumers. Our co-hosts also interview Michael Babikian, LegacyShield's Co-Founder and CEO.
LegacyShield is a place where you can store your digital and traditional assets, and your final wishes. Anything from your will and life insurance policies to the deed of your house, and even family recipes and stories you'd like to pass down to future generations.
Do you want to be buried or cremated? Do you already know what you want your obituary to say? You can leave these instructions in your LegacyShield account. When you die, your designated recipients (the people you want your information shared with) will receive this knowledge.
Anything stored in LegacyShield is encrypted and secure.
After uploading your documents and assigning recipients, you can rest easy knowing your family will have access to everything they need after your death. LegacyShield refers to this shared information as your "valuables" (e.g. financial information and other assets) and your "values" (e.g. family photos, stories, and life lessons).
Quotacy's mission is Saving Families and LegacyShield shares these values. This digital vault service brings peace of mind and can help relieve stress on families when their loved ones die.
Quotacy clients: Be on the lookout for an email inviting you to register your free LegacyShield account soon. Learn more about LegacyShield on their website here: LegacyShield.com.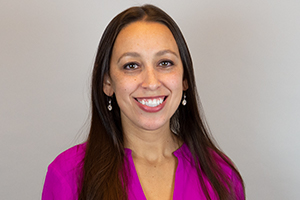 Natasha Cornelius
Marketing Content Manager
Natasha is a writer and content editor at Quotacy. She is also co-host of Quotacy's YouTube series. She can't get enough of life insurance and outside of work is also working toward her Chartered Life Underwriter designation. Connect with her on LinkedIn.