Life insurance is an important purchase for your loved ones. It's the amount of money that they will receive if you die unexpectedly and are unable to provide an income. Let's discuss term coverage amount.
Trying to guess at how much coverage your family may need in the future can be an overwhelming thought. In general, we suggest that you consider buying a policy that
    a) Simply covers 10 times your income, or
    b) Would cover your financial obligations minus your savings.
Our easy-to-use life insurance calculator is one tool at your disposal that can help you determine your life insurance needs. Check it out here: Life Insurance Calculator
One of the most important considerations when choosing your coverage amount is to make sure that you can afford the coverage. You may wish to leave your family millions of dollars, but the premiums may not be feasible. Buy what can comfortably fit in your budget. A $100,000 policy is a million times better than nothing at all.
In the future if you need more life insurance coverage, you can apply for a new policy. Owning multiple life insurance policies is a common strategy many people use to cover all their needs.
In conclusion, things to consider when determining what amount of term coverage you need:
Buy about 10 times your income
Be sure the premiums fit in your budget
You can apply for more if you need to
Do you prefer to learn by watching videos?
This video briefly helps to explain how you can determine how much life insurance you need: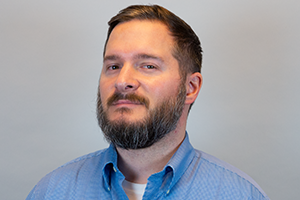 Greg Lewerer
Director of Creative Strategy
Greg is Quotacy's Director of Creative Strategy. He has an eclectic past from working on movie scripts to creating ad campaigns for major brands. His love of creative solutions drove him to strategy, and he now uses his powers to help families protect their loved ones. Outside of work, Greg spends his time off the grid hunting, fishing, camping, biking, hiking, and walking his dogs.