Remembering the pre-pandemic memories and basking in their glory have been a global pass-time since the lockdowns and safety protocols were put in place. Nights out with friends, weekend family outings, and impromptu road trips probably seem much more precious than they did at the time.
Looking at the larger impact of the pandemic, canceled travel plans might not seem like a huge issue. However, many people who work high-pressure jobs or just have a hectic life depend on these getaways for some R&R and to recharge their batteries.
Travel might not be possible this month or even the next, but at some point, like everything in life, this too shall pass. Meanwhile, there are aspects of going on a trip still available to us. A major aspect of a trip is, of course, planning.
Planning for a future trip has proven to be an effective stress buster for people around the world. Pinterest, one of the most popular curating websites on the internet, reflects this tendency.
Creating travel boards on Pinterest helps to visualize a "normal" future that is becoming increasingly difficult to hold on to. Here are a few tips to help you with planning a post-pandemic trip.
Keep your plans contingent
Planning for a trip after such a long time can be quite overwhelming. You might be tempted to get a bit too attached to your plan as you go further along. However, it would be wise to curb expectation. You can go all-in on the planning but remember to keep your plans open ended.
A lot of travel companies do offer last-minute cancellation options with the current situation in mind. But canceling a trip can contribute to your stress all the more. Do not commit to anything or make irreversible arrangements as you go with the flow.
This can be even more tempting when you sense that the pandemic is evading. For months, we have all been going back and forth about whether the pandemic is nearing its end.
Considering the unpredictable trajectory of this pandemic, avoid committing to any single plan. Instead, how about planning multiple trips for different seasons of the coming year so that you have a number of year-round options?
Online travel shopping
Now to the most exciting part of travel planning – travel shopping! Online shopping has been a favorite during the pandemic anyway. Combining the joy of online shopping with travel planning can be extremely therapeutic.
Immerse yourself in some guilt-free window shopping while you plan your next trip. Wishlist everything from clothes, accessories, camping stuff, and all you can think of while you are at it.
The stress of spending can be postponed until your trip dates come closer. A long planning period also gives you the time to shop during the sales season.
While you are at it, you can also go through ticket prices and sign up for low price alerts. What is better than getting your favorite travel accessories at their best prices?
Planning for a future trip has proven to be an effective stress buster for people around the world.
Want to see what you'd pay for life insurance?
Compare the best prices from the names you know and trust, all in one place with no commitments.

Get innovative with your travel habits
If you are used to traveling for a few days every year, it's likely that you have developed a routine in your travel habits. You're probably used to traveling to cities more than the villages or towns or vice versa. Use this pandemic to give yourself the space to plan for an unusual off-the-beaten-path travel itinerary.
Travel blogs and accounts from experienced travel enthusiasts might be good places to start. This time, you could choose a lesser-known place over the usual tourist attractions and make the experience more unique and personal.
Since you have more than enough time to plan, immersing yourself in research could keep you engaged and enhance your travel experience in the future. Get to know the culture and history of the places you intend to visit in the future, in as much detail as possible.
Knowing the lay of the land before you visit can help you find the perfect coffee shop tucked in a corner or an antique shop hidden in the outskirts of town. Come back with memories and stories that are unique to your trip.
Plan a staycation
A staycation is a great prospect for two reasons: 1) it is probably more feasible and safer in the current situation, and 2) it can happen much sooner than later.
A major part of planning a staycation is picking out the places. A lot of hotels and resorts have adapted to the limitations and restrictions induced by the pandemic. As a result, a staycation need not just be an indoor experience.
Campfires, beach evenings, and small carriage rides are just a few of the innovative packages offered by resorts and hotels. Pick out a suitable package for yourself and indulge in some real quality time.
These locations can also make for some gorgeous photo-op scenarios. Use this as an excuse to allow yourself some fashion shopping and show it off against some stunning backdrop.
Let the planning begin
Planning and daydreaming for a much-needed getaway is a great way to relieve stress and break up the current concerns of life as we now know it.
Waiting to take a trip may not be ideal, but hopefully it will give you ample time to make your next adventure absolute perfection. The most important thing is making sure you'll have quality time with the people who matter most to you.
Life is unpredictable, as we have witnessed. It's important now more than ever to secure your family's future with term life insurance.
If you'd like to see how much you'd pay for life insurance start with a free quote.
Not sure how much life insurance is right for you? Check out our free life insurance calculator.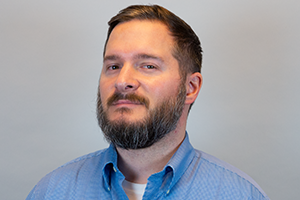 Greg Lewerer
Director of Creative Strategy
Greg is Quotacy's Director of Creative Strategy. He has an eclectic past from working on movie scripts to creating ad campaigns for major brands. His love of creative solutions drove him to strategy, and he now uses his powers to help families protect their loved ones. Outside of work, Greg spends his time off the grid hunting, fishing, camping, biking, hiking, and walking his dogs.