The Perfect "I Love You" Gift for Valentine's Day: For males in a relationship, one of the worst days of the year is quickly approaching: Valentine's Day.
We all know this holiday was made for women.  As a woman, I admit this.  Guys, we know as soon as those heart and teddy bear decorations start popping up at Target, your stomach drops.
You think we have such high expectations for Valentine's Day.  You don't want to mess it up; you want to be sure to get the right necklace or the right flowers or the right brand of chocolates.
I'm going to let you guys in on a little secret… we almost don't care just as much as you do.
Women love Valentine's Day because we know we are going to get your attention for an entire day.  No ice fishing unless we want to go ice fishing.  No video games unless we want to play video games.  No seeing the millionth sequel of Rocky unless we want to.
I'll let you in on a second secret: we don't need another bracelet.
Just because it's Valentine's Day, doesn't mean you need to drop a lot of cash on us.  We do, however, want to know we're being taken care of emotionally, physically, and financially.
Instead of buying your special someone that chocolate diamond necklace you saw on a commercial during the football game, why don't you take out a life insurance policy on yourself?  A life insurance policy tells your loved one that you never want them to struggle and you want them to be protected forever, even if you aren't around to do so.  Also, life insurance can cost as little as $20 per month, so this may be one of the most cost-efficient (not to mention meaningful) gifts you'll get her all year.
Just because it's Valentine's Day, doesn't mean you need to drop a lot of cash on us. We do, however, want to know we're being taken care of emotionally, physically, and financially.
Ready to get your life insurance quote?
You're a few minutes away from great life insurance
How much life insurance do you need?
Figure out your action plan with our needs calculator
Talking about not being around forever isn't the most romantic of conversations, but if you say something along the lines of "I don't plan on going anywhere anytime soon, but in case the unexpected should happen I purchased a life insurance policy today to make sure you are taken care of."
I guarantee she will appreciate it.  You took time out of your day to do something for her, to ensure her future is secure.  Security is extremely important to us.  Women are independent and know we can take care of ourselves, but we don't want to fear the unexpected.
So, still spend the day with her.  Make her dinner and let her pick out the movie, but also consider life insurance.
We know you're busy.  Here at Quotacy, we want you to be able to look up life insurance quotes on your own time at your own pace.  You do not need to hand over any personal information for a quote either.  No need to fear your email address or phone number being sold and then getting inundated with calls from people you don't know.  We want you to be in control.  Quotacy is the easiest place for you to research, compare, and purchase term life insurance.
She knows you love her now.  Let her know you plan on loving her forever with life insurance this Valentine's Day.
Photo credit to: Christian Gonzalez
Related Posts:
Term Life Insurance for Couples
10 Financial Questions to Ask Before Marriage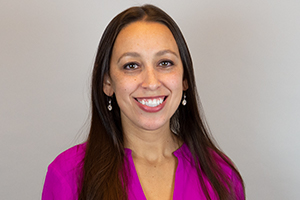 Natasha Cornelius
Marketing Content Manager
Natasha is a writer and content editor at Quotacy. She is also co-host of Quotacy's YouTube series. She can't get enough of life insurance and outside of work is also working toward her Chartered Life Underwriter designation. Connect with her on LinkedIn.