If the world seems cold, kindle a fire to warm it. 
– Lucy Larcom
Finding life insurance your parents can afford
As you get older, it can get harder and harder to find life insurance that matches your needs. However, if a parent needs protection, they have options for affordable coverage well past retirement.
Learn more
Ready to get your life insurance quote?
You're a few minutes away from great life insurance
How much life insurance do you need?
Figure out your action plan with our needs calculator
Last-minute money tips to survive the holidays
'Tis the season… to dip into your savings for gifts. We've got tips to lighten the load.
Learn more
Stopping identity fraud
Shops can't be sure that you're really you if your identity gets stolen. Learn how to protect yourself.
Learn more
---
Want to learn about life insurance?
We explain complicated topics in bite-size chunks on our Youtube channel. Subscribe to see new videos every time we release one.
---
Thanks for reading, and have a great day.
If you need a little help, here's a cat that sits like a person.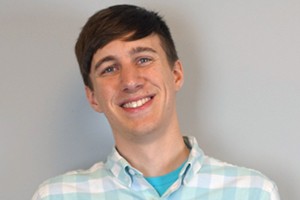 Eric Lindholm
Communications Coordinator
Eric moved from sales to communications at Quotacy. His writing is informed by his experience guiding hundreds of people through their own life insurance buying journey. Eric lives in Minneapolis, where his coworkers are trying to convince him to start his own podcast, do stand-up, or take his humor into the spotlight. Connect with him on LinkedIn.