How do start-up business owners buy life insurance? We answer this question in today's Quotacy Q&A Friday by explaining how we can help startup business owners buy life insurance coverage for themselves, VC funding, key persons, co-owners, and as collateral for loans.
Video Transcript
Welcome to Quotacy's Q&A Friday where we answer your life insurance questions. Quotacy is an online life insurance agency where you can get life insurance on your terms.
I'm Jeanna and I'm Natasha.
Today's question is: How can startup business owners get life insurance?

We have had startup business owners come to us and tell us they have been struggling to find a company to approve their life insurance applications. It's not uncommon for start-up owners to have a hard time getting approved for the life insurance coverage they need.
And business owners need life insurance for many different reasons.


Although business owners are one of the most common life insurance owners, startup business owners sometimes have a difficult time justifying their coverage amounts.
Much of your startup success relies on life insurance.
Ready to get your life insurance quote?
You're a few minutes away from great life insurance
How much life insurance do you need?
Figure out your action plan with our needs calculator
Consider this scenario: You have a great idea for a business and you and your co-founders work tirelessly month after month researching and preparing to get your business up and running. Not to mention perhaps depleting your savings accounts along the way.
Maybe you want to start searching for venture capitalists to invest in your business. You'll want to buy life insurance coverage on yourself to lessen the risk to an investor.
Most likely you and your co-founders individually bring specific skill sets to your business. If one of you died, your startup could take quite the hit. You want to get key person life insurance on each other.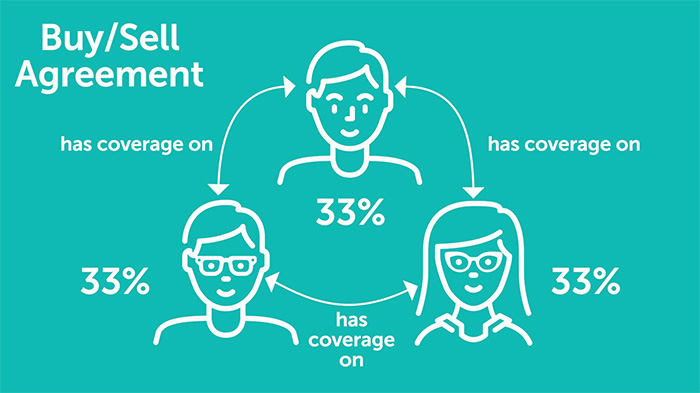 If one of the co-founders died, what is their share in your startup worth? Each owner may want to buy life insurance on the others in a coverage amount of whatever their share is worth. This is a buy-sell agreement funded by life insurance.
In order to get your business off the ground running, you apply for a small business loan. The bank wants to make sure they get paid even if you die. So you'll want to buy life insurance as collateral, so your bank is more willing to approve your loan.
And none of these are far-fetched examples of why a startup business owner may require life insurance. The problems start when you apply for a policy, but don't have the financial justification… on paper at least. As a start-up business owner, it's not unusual to put a good portion of your own money into the company. Nor is it unusual to go without a salary for a few quarters or more in order to be able to pay for other necessities such as rental space and paying your employees.
Life insurance companies need to see proof that the amount of life insurance you're applying for is justified and that you'll be able to pay the premiums. If you have no proof of income and no financial business records to show the insurance companies, you're going to be hard-pressed to find a company to approve your life insurance coverage.
Without these life insurance policies you run the risk of going bankrupt if a co-owner dies, not obtaining funding, and not getting approved for a small business loan. Much of your startup success relies on life insurance.
So with these obstacles how does a business owner get life insurance?
While there are some life insurance companies that don't want to accept the risk of insuring startup business owners, there are others who are a bit more willing. But finding that needle in the haystack can take time. Time that a start-up business owner just doesn't have.
A life insurance broker can do the behind-the-scenes work for you. And they are not tied to one life insurance company, but can shop the market.
Quotacy is a life insurance broker. We have had clients in very similar circumstances come to us and we've been able to find them life insurance coverage from top-rated life insurance companies.
We work for you, not the life insurance companies. We'll shop your application and work hard to get you approved at the best rate possible.
If you have questions about life insurance, make sure to leave us a comment. And if you have any questions regarding today's topic, check out this blog: Life Insurance for Startup Business Owners. Otherwise, tune in next week when we talk about what life insurance riders are. Bye!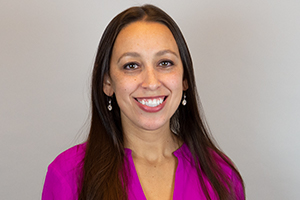 Natasha Cornelius
Writer, Editor, and Co-host of Quotacy's Q&A Fridays
Natasha is the content manager and editor for Quotacy. She has been in the life insurance industry since 2010 and has been making life insurance easier to understand with her writing since 2014. When not at work, she's probably studying and working toward her Chartered Life Underwriter (CLU) designation while throwing a tennis ball for her pitbull mix, Emmett, or curled up on her couch watching Netflix. If it's football season, the Packers game will be on. Connect with her on LinkedIn.