The United States is commonly known as the "melting pot" because so many people of different race, religion, and culture blend together as one. Many travel here to get a taste of the "American dream" but not all become citizens. However, just because you aren't a U.S. citizen doesn't mean you can't get life insurance while you're here.
A Few Definitions
When it comes to life insurance, the term Non-Resident covers anyone who doesn't permanently reside in the U.S. or have their citizenship. This includes immigrants new to the U.S., visa holders who are in the U.S. temporarily for work or school, and even Expats – U.S. citizens living abroad.
According to the IRS, an "alien" is any individual who is not a U.S. citizen. The term "Non-Resident Alien" is often used for any alien who has not passed the green card test or the substantial presence test.
For life insurance underwriting purposes, a non-U.S. resident is defined as an individual who:
Spends more than six months a year outside of the U.S.
Visits the U.S. for business or pleasure but maintains a permanent residence outside the U.S.
Is expected to reside in the U.S. on a temporary basis (ex: an exchange student or individual residing for professional training.)
Resides in the U.S. on a part-time basis only.
A person who is an immigrant from a foreign country, residing in the U.S. with intent to stay, but who does not have a green card and has been in the U.S. for less than one year.
Being a national online life insurance agency, here at Quotacy we work with many non-residents looking to get life insurance coverage. We can help you too.
Ready to get your life insurance quote?
You're a few minutes away from great life insurance
How much life insurance do you need?
Figure out your action plan with our needs calculator
How Being a Non-Resident Affects Life Insurance Availability
For non-resident aliens to be considered for life insurance coverage, they must demonstrate a regular travel pattern to the U.S. and meet at least one of the following eligibility requirements:
Own liquid or non-liquid U.S. assets (e.g. insurance policies, property, accounts, U.S.-issued credit card);
Have immediate family residing legally in the U.S.;
Be employed by or have ownership in a U.S.-domiciled company;
Have ownership in a U.S.-domiciled trust or other legal entity.
Another aspect taken into consideration is where the non-resident travels. Below is a list of examples in which an individual may not be insurable, even if on paper they meet the eligibility requirements:
They travel to any country listed on the U.S. State Department's Travel Warnings list.
They travel to a country at war or in open conflict.
They travel to any country with increased risk due to terrorism, uprising, or political instability.
They travel to any country experiencing famine, endemic, epidemic, or pandemic disease(s).
They travel to any country where access to at least routine medical care is limited or nonexistent.
If they have potential volatile medical risks (e.g., coronary disease, diabetes, respiratory disorders) and travel to any country where access to emergency care is limited or nonexistent.
To apply for life insurance as a non-resident, you typically must do the following:
Take the medical exam in the U.S.

Good to know: Medical records must be in English. Carriers won't translate them. (Medical records may be retrieved from your home country in most cases, but the process will go faster if you physically have them in the U.S.)

Be in the U.S. when the policy is approved and mailed to you.
Pay the premiums from a U.S. bank account.

Good to know: Death benefit payouts have to be paid out as U.S. funds.

Purchase a minimum of $250,000 of coverage.
Benefits of Owning U.S Life Insurance
While there are quite a few hoops to jump in order to become insured, both non-resident aliens and expats owning life insurance coverage on themselves get many benefits:
Death benefits are received by beneficiaries generally income-tax free.
Death benefit amount is not included in the non-resident alien's taxable U.S. estate.
If policy has cash value, cash value accumulates tax-deferred.
Non-resident alien has income-tax free access to the policy's cash value through loans and withdrawals up to the basis of the policy (the accumulated premiums paid).
One last thing to note: you don't have to die in the U.S. for your beneficiaries to receive the death benefit. As long as the policy is inforce, the contract is still valid regardless of where death occurs. It's standard practice, however, that a death occurring outside of the U.S. may need additional documentation, such as a Foreign Death Questionnaire or a cancelled passport.
Being a national online life insurance agency, here at Quotacy we work with many non-residents looking to get life insurance coverage. We can help you too. Start out by getting an instant term life insurance quote, or if you're looking to get further one-on-one information, feel free to contact us. Our friendly agents are happy to assist with any questions you may have.
Photo credit to: Rubén Moreno Montolíu
Related Posts:
Can I Buy Life Insurance if I'm Not a U.S. Citizen?
Foreign Travel and Life Insurance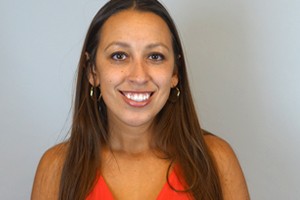 Natasha Cornelius
Marketing Content and Social Media Manager
Natasha is a content manager and editor for Quotacy. She has worked in the life insurance industry since 2010, and making life insurance easier to understand with her writing since 2014. When not at work, you can find her throwing a tennis ball for her pit bull mix, Emmett, or curled up on her couch watching Netflix. If it's football season, the Packers game will be on. Connect with her on LinkedIn.