Buying life insurance is one of the most important steps you can take for your family. Here at Quotacy, we aren't hiding the fact that it takes some effort to get life insurance. But when using our tool, you can get life insurance quotes online and easily purchase your policy online as well.
Although verifying applications is a very technical process on our end, the questions asked when applying for life insurance policies allows us to verify your identity and work hard to get you approved. We explore why there are so many questions when applying for life insurance online and what you can expect.
The reasons behind why there are so many questions on a life insurance application:
Verifying Your Identity
When you're applying for life insurance you will be asked certain questions that will be used to prove you are who you say you are. These questions include:
Your full name
Street address
Social Security number
Driver's license number
Employer information
Verifying these facts allows us to ensure no identity theft or insurance fraud is going on. This information can also be used to access medical records, if necessary, and your motor vehicle record. Life insurance companies may use your medical information and driving record information to help determine if you can be approved for life insurance, and what risk class you are in.
In the life insurance industry, your risk class determines how much you will be paying for your policy. For example, if you have had multiple speeding tickets in the past year (as will be shown on your driving record) you'll likely be paying more than the person who had one speeding ticket 10 years ago.
These facts are also used to make sure you are able to pay the premiums of a life insurance policy. Not only do you pay to keep a policy active, but the insurance company takes on costs as well such as administration costs, marketing costs, costs of death claims, and the costs of your medical exam and testing.
A life insurance company will want to make sure that if they take the time to approve you for life insurance that you have the money to actually pay for it. Confirming your identity, employer, and income will do just that.
Getting You Approved for Life Insurance
The next piece of the life insurance puzzle, after proving you are who you say you are, is figuring out how much coverage you can get and at what cost. Questions that help determine this include:
Are you a pilot?
Are you in the military?
Do you participate in any hazardous activities?
Have you ever been convicted of a felony?
How often do you drink?
Do you use tobacco products?
Do you have plans to travel internationally?
Do you have any medical conditions? What about immediate family members?
The pricing of life insurance policies is all based on how much risk the company is taking on to insure the applicant. You can estimate these prices by getting life insurance quotes online.
» Learn more: What Are the Risk Factors that Affect Buying Life Insurance?
As an example, if an applicant is a 30-year-old with no health issues, doesn't participate in any risky hobbies, and has a steady job as a preschool teacher, the life insurance company is going to assume that this person is far off from death. The chances of the life insurance company having to pay out a death benefit on this individual any time soon are statistically low.
Whereas if an applicant is a 60-year-old skydiving instructor, then that applicant carries a much higher risk of dying and the life insurance company is going to require that they pay more in premiums than the 30-year-old preschool teacher.
See what you'd pay for life insurance
Comparison shop prices on custom coverage amounts from the nation's top carriers with Quotacy.
Questions like "Are you a pilot?" and "Do you use tobacco products?" help life insurance underwriters assess an applicant's risk class. The travel question really is mainly inquiring on if an applicant has any plans to visit a war-torn or hostile country. As an example, if you want to apply for life insurance, but are planning to do missionary work in Sudan next month, your application may be postponed until you return.
Life insurance applications will not only ask you for details on your health condition, but they will want to know if any immediate family members (mom, dad, siblings) have ever been diagnosed with a serious condition such as heart disease, cancer, or diabetes. These inherited conditions may affect your life insurance premium. While you may never actually be diagnosed with any of these conditions, the life insurance underwriters have to consider that you might.
Applying for Life Insurance
When all is said and done, Quotacy makes the life application process easy. You can obtain life insurance quotes online in seconds and fill out an application from the comfort of your own home in less than 20 minutes. We review your application in detail to make sure that the life insurance company you chose to apply with is a good fit, and then we go to work to get you approved!
Start the process by getting term life insurance quotes online. We don't even need any personal information until you're ready to apply.
Using our quoting tool, you can change your coverage amount and term length to adjust the premium amount. Play around with it until you find a policy you're confident in, and then you're ready to apply. We made buying life insurance easy for the modern consumer, but, in reality, life insurance isn't for you… it's for the ones you love.
» Calculate: Life insurance needs calculator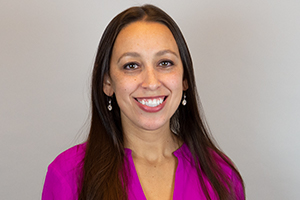 Natasha Cornelius, CLU
Senior Editor and Licensed Life Insurance Expert
Natasha Cornelius, CLU, is a writer, editor, and life insurance researcher for Quotacy.com where her goal is to make life insurance more transparent and easier to understand. She has been in the life insurance industry since 2010 and has been writing about life insurance since 2014. Natasha earned her Chartered Life Underwriter designation in 2022. She is also co-host of Quotacy's YouTube series. Connect with her on LinkedIn.