One cool judgment is worth a thousand hasty counsels.
The thing to do is to supply light, and not heat.
– Woodrow Wilson
How to plan and enjoy a "No Spend Weekend"
If you're counting your costs, you might be surprised how many small charges slip past you on weekends. Setting a spending limit for your Saturdays and Sundays can help you cut back on unnecessary expenses, and might even introduce you to new experiences. Let's discuss Summer Savings.
Learn more
Ready to get your life insurance quote?
You're a few minutes away from great life insurance
How much life insurance do you need?
Figure out your action plan with our needs calculator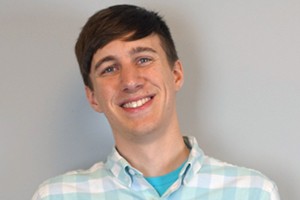 Eric Lindholm
Communications Coordinator
Eric started in Quotacy's sales department, but moved to marketing after helping hundreds of people through their life insurance buying journey. Aside from writing about buying life insurance, he also edits Quotacy's monthly newsletter, runs our YouTube channel and produces Real Life, our podcast. Eric lives in Minneapolis, where his coworkers are trying to convince him to take his humor into the spotlight. Connect with him on LinkedIn.