Traveling with your family is one of the most enriching experiences of them all. The time and money you'll spend will be worth it. But traveling with your family comes with its own set of challenges. To help you plan a safe and successful family road trip, this guide will prepare you for any unexpected incidents and ensure a fun vacation for everyone.
What do you need to do before hitting the road?
Transportation troubleshooting
Check your vehicle
Not all vehicles are built to handle a long road trip spanning a couple of states. If you take an old un-serviced car on a long road trip, there are chances that your car might break down.
There's nothing more frustrating than not having a mode of transportation in the middle of an unknown place, especially if you are traveling with young children. So, make sure that your vehicle is fit to take on the journey.
Be sure to bring your vehicle in to a mechanic for a tune up and oil change beforehand. Let the auto shop know you're about to take a long road trip and they'll do the proper maintenance checks.
Carry spare parts
You never know how your vehicle might react to the terrain, especially if it's a challenging journey for your car. It's a hassle to search for help in the middle of a highway or a rural strip.
So always carry flashlights, a spare tire, and jumper cables with you. If it has been a while since you have changed your battery, it may be wise to bring a back-up.
What do you need to carry with you?
First-aid kit
Many of us have the bare essentials of a first aid kit in our homes. But having a more organized box with all the recommended supplies is a smart thing for when you have kids. Also, make sure it's easily accessible at all times.
Here are some of the things that would make for a compact first-aid kit:
A watertight container
Disposable gloves
Glue-based plasters in a variety of styles
Two bandages in the form of a triangle (or slings)
Temperature gauge
Sterile dressings
Sterile face patches
A pair of scissors
Instant cold packs
For little ones, use tape instead of safety pins
Wound-disinfecting wipes that aren't soaked in alcohol
Sticky tape
Non-messy snacks
A trip with kids is bound to be messy. So make sure that you prevent as much mess as possible. If you have to spend a lot of time in your car during your trip, it's a good idea to try your best to keep it clean.
Here are some mess-proof snacks that you can carry with you:
Beef jerky (This road trip snack is packed with protein, which is great when you want some quick doze of heavy nutrition to keep you going through the rest of the trip.)
Protein bars
String cheese
Carrots
Grapes
Hummus and celery
Clean-up kit
Indeed, you can never carry too many napkins on a road trip with kids. But hey, that's a part of the journey.
Try as you might with the non-messy snacks, there can always be members who feel motion sick, spill food, or just, in general, make a mess.
Hence, here is a must-have clean-up list for you to carry:
Wet wipes
Paper towels
Hand sanitizer
Trash bag
Cozy blankets and pillows
A good pair of snuggle-friendly pillows and blankets are essential. Even if your trip doesn't involve an overnight journey. It's important to have some handy just in case someone wants or needs to take a nap in the middle of the trip.
It's a good way for kids who might feel motion sick to keep them comfortable throughout the drive. You might even need these for senior or old members of your family who would need to rest during the trip.
You can never carry too many napkins on a road trip with kids.
Want to see what you'd pay for life insurance?
Compare the best prices from the names you know and trust, all in one place with no commitments.

How do you keep the kids from being bored?
The journey is usually more fun than the destination. Yes, it is cliche, but it's true. But it is also natural to feel fatigued and bored when you are stuck in a car for such a long time.
Therefore, it's smart to carry some fun games or plan group activities where the whole family can participate and have a good time.
Here are some options that can help you and your kids stay entertained:
Any games work as long as it keeps them entertained. It can be as simple as "I Spy".
Activity books or coloring books. They're always a good investment to keep the kids occupied, especially if you don't want them to be looking at a screen.
A tablet loaded with your favorite movies. It sounds fun but make sure to not overdo it, as watching a screen for too long in a car can cause motion sickness.
Portable gaming consoles. Video games are great to make sure that your children stay thoroughly entertained throughout.
Audiobooks for kids
Podcasts
A fun road trip playlist
Prepare for the future
Road trips make for an entertaining way to see the world. There may be a few bumps in the road, but the payoff is not only an abundance of great memories but also a chance to strengthen the bonds of your family.
At Quotacy, we understand the importance of spending as much time as you can with family. You never know what the future holds. This is why having life insurance is so crucial.
Term life insurance is a cost-effective way to give you peace of mind knowing that your loved ones will be financially secure.
In other words, life insurance is critical for keeping your family's life in order and preventing them from having to leave behind the future you're helping them create today.
If you're ready to see what you'd pay for life insurance, start with a free quote today.
Not sure how much life insurance you need? Check out our free life insurance needs calculator.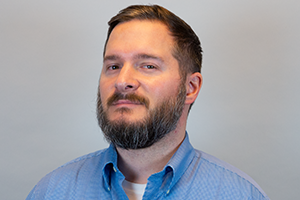 Greg Lewerer
Director of Creative Strategy
Greg is Quotacy's Director of Creative Strategy. He has an eclectic past from working on movie scripts to creating ad campaigns for major brands. His love of creative solutions drove him to strategy, and he now uses his powers to help families protect their loved ones. Outside of work, Greg spends his time off the grid hunting, fishing, camping, biking, hiking, and walking his dogs.