It's review time. As part of your performance review, your boss has probably handed you a self-assessment form to fill out. Naturally, you are navigating the territory with care. It's a reflective process and the hesitation is normal. On the one hand, you don't want to come off as arrogant with respect to your achievements. But you also don't want to overemphasize your weaknesses, overshadowing your successes.
Performance reviews can lead to some concrete benefits for your career like salary raises, promotions, bonuses, and more responsibility. And the good news is that the outcome of your performance review is in your control. Here are some helpful ways to prepare for your review and become your biggest cheerleader and most objective mentor.
Refer to Prior Performance Discussions
If you have your previous performance reviews, you should refer to them for your set goals and the feedback you received. Write down what actions you took during the period towards these goals or feedback.
You may also have some personal goals you have set for yourself, which you can also talk about. These will act as your reference point. The performance review is an exercise in seeing whether you have fulfilled the expectations that were set.
Gather Data Where You Can
Progress is most convincing when it is accompanied by data. Numbers talk. Saying, "I increased customer retention" is not nearly as convincing as saying, "I increased customer retention by 20%." Use quantifiable measures wherever possible.
Putting in extra time to gather and interpret this data will yield substantial returns in how your performance review goes.
Do research on positions directly above you to get some ideas on what value you can bring to the organization next.
Ready to get your life insurance quote?
You're a few minutes away from great life insurance
How much life insurance do you need?
Figure out your action plan with our needs calculator
How to Talk About Your Accomplishments
It can be tempting to gloss over this section by giving a quick summary. But your manager has their job to do and, unless you have brought it to their attention, they may not recall your accomplishments. As part of your achievements, you can include:
Successful projects completed
Favorable progress on goals
Testimonials from other people, including teammates and customers
Day-to-day habits that keep you organized and productive
We understand your challenge: you want to show what you've accomplished but don't want to sound proud or vain. You will not come off like a bragger if you stick to the facts. Include names of projects, direct quotes, numbers, and any other tangible data you have.
How to Talk About Your Areas of Improvement
In the context of talking about your weak points, three points will help you put a positive spin on them:
Don't be defensive – Blaming others or situations will make them think you can't roll with the punches. Phrase everything in the context of your own discovery. For example, "I learned that I work best in these conditions," or "I found that I do not benefit from this."
Position yourself as solution-oriented – You should come off as a problem-solver, not as problem-focused. When you talk about problems or hiccups, talk about them with a focus on your intent to get past them. Not to get lost in the woods of the problem.
State the remedy – It's your job to come up with the solution to close the loop. You cannot expect your manager to solve it for you. Giving them one solution may open the floor up for insight from them for a more effective solution. If they suggest an alternative, be open to the possibility that it may be better. Or inform them why you feel that may not work.
Your Future Growth
Your manager may have their own ideas for what your future position at the company will be. However, this is still an area where you should grab the wheel. Nothing conveys leadership more than taking charge of your own direction.
You may need to put some thought into where you would like to go next in your career. Talking to mentors and other people in your industry can shed some light on future professional growth avenues.
You can also do research on positions directly above you to get some ideas on what value you can bring to the organization next.
Your future growth is an opportunity to request your employer for tools to help you achieve these outcomes. Training, certification, mentorship, or other development opportunities fall into this category.
After Your Review
If you've done an honest self-review, both in terms of achievements and improvement areas, you do not have to compare it with anyone else's. Remember, comparison is the thief of joy, and your colleagues have different perspectives on their jobs than you do.
Be confident in where you have come and where you would like to go. This is one of the rare chances life gives you to sing your own praises. Be your own champion and take it!
Conclusion
The tips above will help you craft a well thought out self-assessment and nail your performance review. It's important to succeed and push your career forward, not only for yourself but also for your family.
At Quotacy, we understand the impact of your professional success and ability to provide for your family, which is why life insurance is so important. Protecting their financial future will help preserve their way of life.
If you'd like to see how much you'd pay for life insurance start with a free quote.
Not sure how much life insurance is right for you? Check out our free life insurance calculator.
Note: Life insurance quotes used in this article accurate as of July 21, 2020. These are only estimates and your life insurance costs may be higher or lower.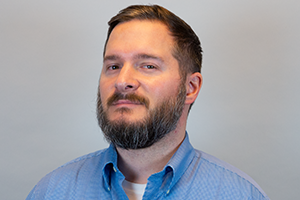 Greg Lewerer
Director of Creative Strategy
Greg is Quotacy's Director of Creative Strategy. He has an eclectic past from working on movie scripts to creating ad campaigns for major brands. His love of creative solutions drove him to strategy, and he now uses his powers to help families protect their loved ones. Outside of work, Greg spends his time off the grid hunting, fishing, camping, biking, hiking, and walking his dogs.