There's something about doing good that just makes us feel good. It could be as simple as opening the door for a mom and little ones at the grocery store or paying for the person's coffee behind you in the drive thru.
Many of us feel a great deal of fulfillment when we make it a priority to give back. If this is you, then you might want to explore different volunteering opportunities.
At Quotacy, one of our core values is Do the Right Thing. For us, doing the right thing goes beyond what we do during work hours and includes giving back to the community. We have several individuals on our team that enjoy volunteering on a regular basis. There is no shortage of organizations in need. We are here to provide a little guidance for those that are ready to dip your toes into the volunteer world.
» Learn more: Quotacy's Core Values
What are your passions?
First things first – what do you love? What drives you? Are you passionate about animals, the homeless, the environment, or children? Choosing where you want to put your efforts is important. There are so many causes that you can be a part of and many organizations looking for help.
What skills to you offer?
Some of us want to play with puppies or pack meals for those in need, but many nonprofits seek specific skills to help them with day-to-day processes and events. For example, organizations like Make-a-Wish regularly put together events like a 5k race. They rely on their volunteers to make it a success and are always looking for people to help fundraise, provide PR, find sponsorships, create marketing materials and more.
Volunteering is a great place to bring your already polished talents. Are you a computer programmer and could help with building websites? Are you a social media maven that could help create social strategy and content? Are you a yoga instructor that could bring some namaste to the world? There are so many outside the box opportunities available. If you have a talent, use it to help others.
Choosing where you want to put your efforts is important. There are so many causes that you can be a part of and many organizations looking for help.
Ready to get your life insurance quote?
You're a few minutes away from great life insurance
How much life insurance do you need?
Figure out your action plan with our needs calculator
What are you looking to gain?
Many choose to volunteer as a way to give back and in return it's all about the warm fuzzies. That's great, but volunteering is beneficial on many levels. It can help you broaden your experience, gain new skills, work on existing skills and open you up to new opportunities.
If you are actively looking for a job, adding your volunteer experience to your resume and LinkedIn profile is important. You never know who will be reviewing the potential candidates and scheduling interviews. Your passions outside of work could help you land that perfect job.
Volunteering is also a great way to expand your social circle. If you're an extrovert and are always looking for that next networking opportunity, consider giving your time and being a part of a community of like-minded individuals. Or, if you are new to an area and looking to meet people, your next volunteer gig might be where you meet your new best friend.
How much time do you have?
Time is the biggest obstacle that prevents people from volunteering. The beauty of giving back is that it's on your terms. Be transparent with the organization about how much time you want to give. It's best to start with a minimal commitment and you can always give more when you can. If time is the biggest issue for you, then consider doing one-off events. That way you aren't committing to a set number of hours, you are giving a day or an afternoon at a time.
Keep in mind that volunteering can be flexible. If you consider opportunities like fundraising, creating social media content or writing up bios for animals in need of adoption, you can make it work for you.
What don't you want to do?
You've thought about what you love, who you want to help, what you want to get out of volunteering, but think about what you don't want to do. It's important to understand and be up front about what you want to take part in. Volunteering is about giving your time and you want to enjoy it. If you aren't a people person, then you shouldn't be a working the registration table at an event. You might be better off walking dogs or delivering meals.
Are you ready to get started? There are many ways to get involved. Start by asking friends and family about their volunteer experiences. Personal recommendations are always a good place to start or there are great programs online that can help match you to organizations in your area that are looking for what you have to offer. VolunteerMatch is a great site that connects you with opportunities based on your location, interests, passions, and skills.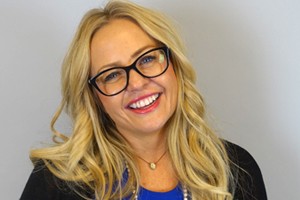 Jeanna Simonson
Marketing Content and Social Media
Jeanna has a passion for letting her creativity shine. At Quotacy she manages social media, is a co-host of Quotacy's Q&A Friday YouTube channel, and enjoys writing here and there. When she's not at the office, you can find her hanging with her husband and rescue animals, brunching with girlfriends, or loving up on her nieces and nephews. Connect with her on LinkedIn.