The COVID-19 pandemic is a life-changing, unprecedented event that humanity is witnessing now. It has brought a number of activities to a halt. For many out there, the lockdown has not only pushed them indoors but also changed the way they eat. Today we'll discuss how to become a vegetarian. 
American's love meat, but the meat industry is facing a tough time during the pandemic. Even though meat processing plants are considered critical infrastructure nationwide, many of them have dialed down production or shut their doors for a set period of time.
This has caused there to be meat shortages for some and price hikes for others. So, it shouldn't be surprising that the sales of faux meat have skyrocketed. Also, the facilities that process plant-based meat are safer, cleaner, and highly automated, which reduces the amount of manual labor needed.
For those of you who are not finding meat readily available or affordable and are considering a shift to vegetarianism, here are some meat substitutes you should check out during the pandemic:
Tofu
This is an amazing substitute for meats like chicken, pork, beef, and seafood. Since it's made from soybeans, it's rich in calcium and protein and has been used in Asian cuisines for many years because of its health benefits.
You may think that tofu is bland, spongy and tasteless, but that's not always true. You can buy the extra-firm tofu, freeze it and then press it. You can consider it as chewy, soft meat that can absorb the flavors of marinades and spices. As such, you can be quite liberal when seasoning before cooking it.
Seitan
If you are looking for a meat-like texture, then you should definitely check out seitan. It's an incredible source of protein—something that makes it close to any kind of meat like pork, chicken or beef. However, you should only explore this option if gluten isn't an issue for you.
Seitan is known to have a chewy, dense texture. You can cook it by frying, grilling, and braising. Seitan steak, pot roast, hot dogs, vegan salad, and stews are some of the options you can try. They are not only delicious but also extremely healthy for your body.
Seitan can be vouched for by one of Quotacy's team members. While at a food truck, she ordered a seitan chicken street taco not even realizing it wasn't real chicken until her friend, who is vegan, told her. She said it was delicious and would never have known it wasn't actual meat. True story.
Research has linked vegan and vegetarian diets with lower blood pressure and cholesterol, and lower rates of heart disease, type 2 diabetes and some types of cancer.
Ready to get your life insurance quote?
You're a few minutes away from great life insurance
How much life insurance do you need?
Figure out your action plan with our needs calculator
Tempeh
If you like tofu, then you may like tempeh too. It has a much firmer and grainier texture, plus it has more fiber, protein, and vitamins compared to tofu. It's made by fermenting and culturing soybeans. However, unlike tofu, tempeh is made from the whole soybean instead of soymilk.
You can supplement tempeh with barley and some other grains for making a gluten-free diet. Owing to its firmer texture and stronger flavor, you can pair it with Thai salad, peanut-based sauces, and stir-fries.
Mushrooms
If you are looking for a whole-food, unprocessed substitute for meat, then mushrooms would be your ideal choice. They're known for their natural meaty flavor and savory earthy taste, especially of Portobello mushrooms.
Mushrooms are considered healthy because they are rich in fiber and low in calories. If you are on a weight-loss regimen during the pandemic, mushroom dishes would be great. You can consider making mushroom burgers, mushroom steaks, pastas, salads, and stir-fries.
Jackfruit
Jackfruit is a tropical fruit and is a great substitute for meat because of its mild taste and chewy texture. The sweet, fruity taste brings jackfruit to par with pineapple. Owing to its meaty composition, you can use jackfruit as a substitute for pork.
You can buy canned or raw jackfruit depending on what you intend to make. Since they're slightly low in protein and high in carbohydrates, you can serve it with some high-protein foods. The best way to use jackfruit in your culinary adventure is by making BBQ jackfruit or a cheesesteak sandwich.
Lentils
Ever since veganism and vegetarianism became a trend, lentils have emerged as a go-to substitute for meat. What makes them popular is their heartiness—something that makes them a great alternative to ground beef. You can choose from a variety of colors—red, brown, green and black—and use them for cooking up something in no time.
A small portion of lentils will go a long way. Since they're inexpensive, you can afford to buy loads of it at a time. Some of the dishes that you can make with lentils include stews, soups, meatballs, tacos, burgers, and sandwiches. You are sure to benefit from the high-iron, high-fiber, and high-protein content of lentils.
Texturized Vegetable Protein (TVP)
Last but certainly not the least, you can check out Texturized Vegetable Protein (TVP). It's a processed vegan substitute for meat. It's made by removing fat from soy flour, which is derived as a byproduct of the production process of soy oil. The soy flour is squeezed into chunks and nuggets.
TVP is particularly ideal to those who follow a gluten-free diet. The best part, they can be flavored and made into many different cuisines—something that makes it extremely versatile. Owing to its high protein content and meaty texture, you can use it for a number of vegan recipes.
Bon Appetit
The above are just a few of the many meat substitutes that you can consider how to become a vegetarian during the pandemic and beyond. Research has linked vegan and vegetarian diets with lower blood pressure and cholesterol, and lower rates of heart disease, type 2 diabetes and some types of cancer.
» Learn more: Life Insurance for Pre-Existing Conditions
These diets can help extend your life expectancy, which directly impacts how much you'd pay for life insurance. The healthier you are, the lower your mortality risk and the lower your life insurance rates. So, healthy eating can save you money.
At Quotacy, we understand how important your life is to your family. Life insurance will give them the means to recover financially and save them from leaving behind the life you've work so hard to provide.
See what you'd pay with free life insurance quotes today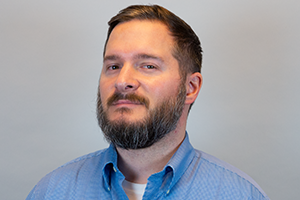 Greg Lewerer
Director of Creative Strategy
Greg is Quotacy's Director of Creative Strategy. He has an eclectic past from working on movie scripts to creating ad campaigns for major brands. His love of creative solutions drove him to strategy, and he now uses his powers to help families protect their loved ones. Outside of work, Greg spends his time off the grid hunting, fishing, camping, biking, hiking, and walking his dogs.