Dogs have been the best, most loyal companions to humans for centuries. They are playful, entertaining, and will be there to cheer you up if you ever have a bad day. Many prospective pet owners choose to buy a dog from a breeder. While that's one option, they should also know that there are millions of amazing, lovable dogs living in shelters waiting for a forever home. Would you adopt a dog?
An animal shelter is no place for a dog to live. These cute and cuddly fur babies are often kept in cages and constantly surrounded by the loud barking of their fellow occupants. These facilities are well-equipped and often full of workers and volunteers who want the best for them, but still, these places may be slightly terrifying for them.
So, instead of investing money in a dog from a breeder, the better option is to adopt one from a shelter. Not only will it save you a good sum of money, but also humanely save a life. Let's take you through the shelter dog adoption process here.
What the dog adoption process looks like?
Most people who want to become pet owners fall victim to misconceptions surrounding the shelter dog adoption process. However, in reality, the process is relatively simple and involve the following steps:
1. Filing out a questionnaire
The first step is to fill out a questionnaire at the animal shelter. This form requires you to give your name, address, age, living condition, and other details that the shelter may deem necessary.
2. Interview with shelter
Next, you need to have a face-to-face interview with an adoption counselor at the shelter. This interview aims to know how economically and behaviorally fit you are to adopt a dog.
3. Meet and greet
During this stage, you may have the chance to get to know the dog's personality and clarify any doubts about the dog you intend to adopt. It's your chance to ask the counselor about any specific health concerns it may be having. Know though that it may take time outside of the shelter for the dog to truly become comfortable and show his true personality.
4. Finalize the adoption
The final step is to finalize the pet, submit your ID, pay the fees (which ranges between $25 and $300 on average), and collect its sterilization and vaccination certificates from the shelter, after which you are free to take your new furry friend home.
Ready to get your life insurance quote?
You're a few minutes away from great life insurance
How much life insurance do you need?
Figure out your action plan with our needs calculator
Factors to consider while adopting a shelter dog
Adopting a shelter dog is certainly a matter of joy and excitement, but keep the following factors in mind:
1. History of the dog
The dog you intend to adopt might have been surrendered or abandoned by its previous owner for a specific reason. It would be best to ask the adoption counselor about its history in detail before adopting it.
2. Personality and behavioral issues
Some dogs may be aggressive or extremely temperamental and require extra love and patience. You should be aware of these issues so you can figure out what type of training it needs and ensure the dog is a good fit for your home and lifestyle.
3. Medical history
Besides temperament issues, dogs may also suffer from some physical ailments. If you adopt an ailing dog, be sure to budget in the necessary medical expenses.
4. Exercise and activity
Some dog breeds need lots of exercise and mind stimulation while others may be perfectly fine cuddling the majority of the day on the couch. Be sure the dog you want to adopt fits in with your lifestyle and home situation.
Choosing the right dog breed
Different dog breeds have different behaviors, needs, and physical attributes. Before adopting a dog from a shelter, find out everything you can about them to make the best choice.
First, determine the personality, size, appearance, and behavior of your ideal dog.
Consider where you live. Do you have a fenced yard or are you in an apartment? Is there a dog park or walking paths nearby? These factors will make a big difference in the breed of dog you get.
Consider your family. Do you have young children who may get knocked over by a young, high-energy large dog? Also with young children, a dog with mild temperance and high tolerance is going to probably be your best bet. It's always advisable to first teach your children how to act and be gentle around new animals before bringing your new furry friend home. Set your family up for success.
After thinking through these things, a simple internet search will help you narrow down the types of breeds to focus on. An employee or volunteer at the shelter can help as well.
Taking your dog home
After finding the perfect dog for you, finish all adoption formalities at the shelter. You will also have to buy the right supplies. These include a collar, leash, ID tag, food and water bowls, a bed, and a couple of toys. Most likely, the animal shelter will provide you with some of these supplies.
When it comes to the diet, be aware of its current diet because switching to a new diet might cause digestive problems. Consider making a slow shift to new food over a week or more. A slow transition will help you avoid stomach issues, which commonly occurs when dogs transition too quickly. It's best to consult a veterinarian.
Protecting your pet/new best friend
Many families choose to buy pet insurance to help with unexpected health expenses their fur-friends may have, but don't forget to plan what happens to your pets if you die unexpectedly. Sadly, shelters are filled with pets whose owners passed away and had nowhere else to go.
Here at Quotacy we're experts at life insurance. Families plan for the financial protection of their loved ones, including pets. For more information, check out our blog, Pet Parent? Know Your Life Insurance Options.
If you're looking to see what you'd pay for life insurance, start by running a free quote.
Not sure how much life insurance you need? Check out our free life insurance need calculator.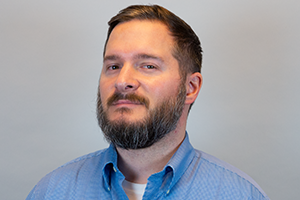 Greg Lewerer
Director of Creative Strategy
Greg is Quotacy's Director of Creative Strategy. He has an eclectic past from working on movie scripts to creating ad campaigns for major brands. His love of creative solutions drove him to strategy, and he now uses his powers to help families protect their loved ones. Outside of work, Greg spends his time off the grid hunting, fishing, camping, biking, hiking, and walking his dogs.