The year 2016 was chockful of changes.  One of the biggest changes was electing a new President of the United States.  We're not sure what health insurance changes may occur, if any, with the new President in the next four years, but in the meantime whether or not you had health insurance in 2016 will affect your tax return.
In 2015, the IRS added questions to its tax return to see if your health care plan provided minimum essential coverage.   Minimum essential coverage is the type of coverage required if you want to avoid the fee for not having insurance under the Affordable Care Act (ACA).  In order to be in compliance with the law you must maintain minimum essential coverage throughout the year, get an exemption, or pay a fee for each month you go without it (although you are allowed less than three months in a row each year without coverage, due to a coverage gap exemption).
Does My Plan Have Minimum Essential Coverage?
There are three main ways to obtain health insurance.  You can get a plan through the Health Insurance Marketplace, directly through a health insurance provider, or through your employer.
I got my health plan through the Health Insurance Marketplace…
Any health plan bought through the Health Insurance Marketplace qualifies for minimum essential coverage.  The Marketplace will send you an IRS Form 1095-A to use when you file your taxes.  You can also find a copy of the form by logging into your Marketplace online account.
I got my health plan directly through a provider…
With a few exceptions, all individual health insurance policies sold since January 1, 2014 have been compliant with ACA regulations.  Insurance companies were required to tell policyholders if their plans did not meet minimum standards so policyholders had time to research new plans.
To ensure your plan is up to snuff, check your plan's Summary of Benefits and Coverage, which you received when you enrolled in your plan.  There should be a section that states that the policy provides minimum essential coverage.  If you cannot find this section, call your provider to verify.
I got my health plan through my employer…
Plans offered by employers vary from company to company.  Again, you can check your plan's Summary of Benefits and Coverage to make sure it meets ACA minimum essential coverage.  You can also contact your employer's benefits or HR department to verify.
Health plans that don't count as coverage include:
Coverage only for vision or dental care
Workers' compensation
Coverage only for a specific disease or condition
Plans that offer only discounts on medical services
Ready to get your life insurance quote?
You're a few minutes away from great life insurance
How much life insurance do you need?
Figure out your action plan with our needs calculator
What If I Don't Have Health Insurance?
If you didn't have a plan that met the minimum essential coverage in 2016, you may have to pay a penalty with your federal tax return unless you qualify for a health coverage exemption.  Use this tool from HealthCare.gov to see if you meet health coverage exemptions.
If you don't meet any exemptions and had no health insurance in 2016, you will have to pay a fee.  The fee is calculated based on the number of months you and your household went without qualifying coverage.  The more months you go without health insurance, the higher the fee, up to the maximum.
The fee is calculated in two different ways, either as a percentage of your household income or per person.  You pay whichever is higher.  You pay the fee when you file your federal tax return.
Percentage of Income – Only the part of your household income that is above the yearly tax filing threshold is counted.
5% of household income
Maximum: Total yearly premium for the national average price of a Bronze plan sold through the Marketplace
Per Person – You only pay for people in your household who don't have coverage.
$695 per adult
$347.50 per child under age 18
Maximum: $2,085
The simplest way to avoid paying the penalty is by having health insurance.  For 2017 health insurance, the Marketplace open enrollment began November 1, 2016 and the last day to enroll is January 31, 2017.  Outside of open enrollment, you may be able to sign up if you have a qualifying life event, such as a recent marriage, divorce, or birth.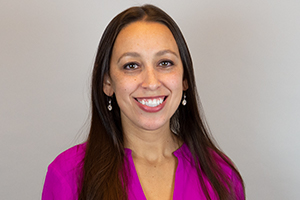 Natasha Cornelius, CLU
Senior Editor and Life Insurance Expert
Natasha Cornelius, CLU, is a writer, editor, and life insurance researcher for Quotacy.com where her goal is to make life insurance more transparent and easier to understand. She has been in the life insurance industry since 2010 and has been writing about life insurance since 2014. Natasha earned her Chartered Life Underwriter designation in 2022. She is also co-host of Quotacy's YouTube series. Connect with her on LinkedIn.