"Summer's lease hath all too short a date."
– William Shakespeare
Meeting Your Fitness Goals on Any Budget
As summer wraps up, it can be tough to find time to get outside and maintain your healthy hot-weather habits without a gym membership. We've got ways to keep yourself sweating without burning through your savings.
Learn more
Ready to get your life insurance quote?
You're a few minutes away from great life insurance
How much life insurance do you need?
Figure out your action plan with our needs calculator
Fast, Fresh, and Fun Tips for Freezing Food
You're not using your freezer to its full potential. With these tips, you'll actually be excited to heat up a frozen dinner.
Learn more
How Much Money Should You Give Your Kid?
Walking the tightrope between too much or too little? We're here to help you find the right balance.
Learn more
---
Want to learn about life insurance?
We explain complicated topics in bite-size chunks on our Youtube channel. Subscribe to see new videos every time we release one.
---
Thanks for reading, and have a great day.
If you need a little help, watch this guy make a giant-pancake-flipping robot.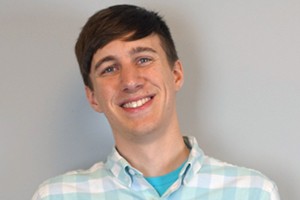 Eric Lindholm
Communications Coordinator
Eric started in Quotacy's sales department, but moved to marketing after helping hundreds of people through their life insurance buying journey. Aside from writing about buying life insurance, he also edits Quotacy's monthly newsletter, runs our YouTube channel and produces Real Life, our podcast. Eric lives in Minneapolis, where his coworkers are trying to convince him to take his humor into the spotlight. Connect with him on LinkedIn.