Do I need a medical exam to buy life insurance?
Do you prefer to learn by watching? We answer this question in a video below. Click here to jump ahead.
Competitive life insurance companies often require a medical exam before underwriting a policy. Some companies offer policies that don't require a medical exam, but in most cases you need to qualify for these by being in excellent health and within a certain age range (and even then you still may need to get an exam done).
» Learn more: What Is Accelerated Underwriting or No Medical Exam Life Insurance?
There are also guaranteed issue policies that require no medical questions or exams, but these tend to be much more expensive and are often issued with less coverage.
If your policy requires a medical exam, don't worry—it's nothing to fear. Here we break down what happens so you're prepared.
Why do I need to have a medical exam?
Your health plays a big role in determining the cost of a life insurance policy, so a medical exam is important. Insurance companies price the policy based on your mortality risk.
If you are young and very healthy, your life insurance is going to be very inexpensive. If you have a medical condition the insurance company takes that into consideration, but Quotacy shops around to make sure you get the best policy.
» Compare: Term life insurance quotes
What happens during the exam process?
The life insurance medical exam is free of charge to you. It usually lasts 20 to 30 minutes.
The certified professional examiner comes to you where it is convenient, like at your home or workplace. You can schedule it for when you are prepared and available.
The exam will consist of:
Providing your medical history and that of your family's (mom, dad, siblings)
Recording your height and weight, blood pressure and pulse
Obtaining a blood sample
Submitting a urine sample
Some applicants may also get a cognitive test (applicants over age 70) or EKG during the exam.
What tests are done?
Each individual insurance company selects the tests they need for the underwriting procedure. The examiner won't know which tests the company plans to run. The examiner is requested only to collect and prepare blood for analysis. The insurance company gives instructions to the lab regarding specific tests.
Typically, insurance companies use the blood and urine samples to test for HIV, smoking status, and the health of your heart, liver, and pancreas.
» Learn more: What Does a Life Insurance Medical Exam Test For?
See what you'd pay for life insurance
Comparison shop prices on custom coverage amounts from the nation's top carriers with Quotacy.
What happens after my exam?
Your lab results are sent directly to the insurance company where an underwriter will examine the findings and fit you into a category known as a risk class. The risk class you fall into determines the pricing.
» Learn more: What Is a Risk Class and How Does it Affect Me?
You do not have to be the perfect human specimen to qualify for affordable life insurance.
If you do have any conditions (e.g. diabetes, history of cancer, heart issues) we shop your medical profile around to the insurance companies with work with to find you the best price. There are times in which someone is declined for life insurance, but your Quotacy team will work hard and use every resource available to find you coverage at a premium that fits your budget.
If you are approved by the insurance company for the product and pricing you applied for, we will collect some signatures and a premium payment from you at the time of policy delivery. Your policy will be delivered to you via email, unless the insurance carrier does not offer e-delivery; in this case the policy would be mailed.
If the insurance company does not approve as applied, we will work with you to find an affordable option to protect your loved ones.
No one ever anticipates needing to use life insurance, but the unexpected happens. Be prepared and get a free and anonymous term life insurance quote today.
» Calculate: Life insurance needs calculator
Watch the Medical Exam and Life Insurance Video
Video Transcript
Welcome to Quotacy's Q&A Friday where we answer your life insurance questions. Quotacy is an online life insurance agency where you can get life insurance on your terms.
I'm Jeanna and I'm Natasha.
It's almost Halloween so we're going to discuss the scary topic of the life insurance medical exam. And specifically today we're answering the question:
Today's Question:

Do I need to get a medical exam to buy life insurance?
Yes… and no. It depends on the type of life insurance you're applying for, but life insurance companies are working to make the buying process less complicated and that does include eliminating a medical exam when it makes sense.
The main purpose of requiring a medical exam is to actually keep costs low for the population as a whole. The insurance company evaluates your medical exam results to determine if you pose a health risk. If you do, you will pay higher premium amounts to make up for that risk.
Imagine if everyone in America was allowed to pay the same price for life insurance. So someone who smokes a pack of cigarettes a day pays the same price as that nonsmoker who runs a marathon twice a year. Statistically, the pack a day smoker has a much higher mortality risk than that active runner. The insurance companies would not be able to pay out all of the death benefit claims because they would be losing money allowing those with higher mortality risks to pay such low premiums.
Or the opposite would happen. The active runner who works hard to stay healthy would be forced to pay higher premiums to make up for the smoker's risk.
Even though a life insurance medical exam is pretty uninvasive, there are individuals who want to avoid the exam as much as possible. Perhaps they faint at the sight of a needle.
There are essentially three ways in which you can potentially avoid getting a medical exam when buying life insurance.
Go through accelerated underwriting,
Buy through a company that doesn't require an exam, or
Purchase guaranteed issue life insurance.
Three ways to avoid a medical exam
Go through accelerated underwriting

Buy through a company that doesn't require a medical exam
Buy "Guaranteed Issue" life insurance
Let's talk about what each of these options mean.
Option 1:

Accelerated Underwriting
Qualified applicants can go through accelerated underwriting which allows you to be approved for life insurance quite quickly and bypass the exam. The key words here are qualified applicants.
Different life insurance companies have different parameters to determine eligibility. In general though, being low risk is how you become eligible. Your age and the coverage amount you're applying for can affect your eligibility. If you have have any major medical conditions, such as cancer or diabetes, this will likely disqualify you. If you don't have good credit history or have a criminal record, this also may disqualify you.
Keep in mind that even if you don't necessarily qualify for accelerated underwriting, this doesn't mean you can't get affordable life insurance. You'll likely just need to take a medical exam.
Option 2:

Go with a company that doesn't require an exam
There are some life insurance companies that don't have an accelerated underwriting process but you can still skip the exam if you're within a certain age range and applying for life insurance under a specified amount. Quotacy works with an insurance company called SBLI (The Savings Bank Mutual Life Insurance Company of Massachusetts) and they offer this option.
As long as you're aged 60 or younger and are seeking a term life insurance policy of $500,000 or less you can skip the exam.
Your premiums can still be affected by your health once your medical records are checked, but you still won't be required to take an exam. The insurance company also has the option to decline you based on your records.
It is important to note that the approval process for SBLI's term policy can take a much longer time than other term policies because they backtrack and review years and years of your records when evaluating your application.
Option 3:

Buy Guaranteed Issue life insurance
The third no exam option is applying for a guaranteed issue life insurance product. These are the products you usually see on TV ads touting that you can get life insurance for less than fifty cents a day and you can't be turned down. These things are true, but typically we only recommend applying for guaranteed issue life insurance if you cannot get life insurance the traditional route.
With guaranteed issue life insurance, not only do you get to skip a medical exam, but your medical history isn't even taken into consideration. Because of these two aspects, life insurance companies have no idea how big of a risk you are to insure, so they make up for this unknown risk by restricting how much coverage you can buy and the premiums are much higher compared to similar traditionally underwritten life insurance policies.
Guaranteed issue life insurance is more commonly referred to as final expense life insurance. Its main purpose is to leave your loved ones just enough money to take care of the funeral costs and any other bills you may leave behind. It's not term life insurance, it's permanent. As long as you pay the premiums, the coverage will be active when you die.
If you're between the ages of 50 and 80 and only need a few thousand dollars of coverage and don't believe you could qualify for life insurance if your medical history is taken into consideration then check out guaranteed issue life insurance a.k.a. final expense life insurance.
A life insurance medical exam usually includes a height and weight measurement, a urine sample, and a blood draw. If you don't have a problem with these things, we recommend you to go the traditional route. Most applicants save money this way.
However, if a needle is just something you don't think you can handle, as you've heard today, you have some options. Quotacy can help you with all your life insurance needs. Whether you need term or whole life insurance, and whether or not you're comfortable getting a medical exam done.
If you have any questions about life insurance, make sure to leave us a comment. Otherwise, tune in next week can we talk about what types of debt life insurance can pay off. Bye!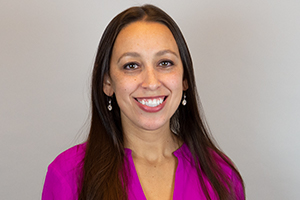 Natasha Cornelius, CLU
Senior Editor and Life Insurance Expert
Natasha Cornelius, CLU, is a writer, editor, and life insurance researcher for Quotacy.com where her goal is to make life insurance more transparent and easier to understand. She has been in the life insurance industry since 2010 and has been writing about life insurance since 2014. Natasha earned her Chartered Life Underwriter designation in 2022. She is also co-host of Quotacy's YouTube series. Connect with her on LinkedIn.