Children who have grown up may wonder if they are able to buy life insurance on their parents. There are cases in which this can happen and does make sense.
While parents are responsible for caring for their children and raising them to become independent adults, years later, the tables may turn.
After a certain age, people may not be completely self-sufficient. Elderly parents may need help financially, with self-care, or with their medical care.
People are living longer. If individuals don't plan properly, parents may end up becoming dependent on their children. If you're in this situation, or think you will be, it's natural to feel unsure about how you'll cope with it all.
Along with trying to find the time to take care of your own family in addition to your parents, there's also the financial aspect to think about. If aging parents don't have long-term care insurance, life insurance, or significant savings, financial consequences may be difficult to avoid.
According to Mass Mutual, common financial concerns include:
A child may need to take time away from work to care for a sick parent, resulting in a significant loss of income or savings.
A child may need to stop working to provide long-term care that neither the parent nor the child can afford, especially if local facilities that accept Medicare or Medicaid are not well regarded.
When one parent dies, a child may need to help the surviving parent move into a senior living facility where they can get emotional and physical support. But moving costs and facility costs can be expensive and may be beyond the parent's means, and the child may need to pick up the tab.
A parent may carry mortgage debt that would force the home's sale upon their death, preventing a child from inheriting the property. The same might be true of other real estate, such as a family farm or a vacation home.
A child may have cosigned a parent's mortgage or other loan and may not want to be responsible for the balance if the parent dies before repaying the loan.
A parent may have specific end-of-life wishes but not have the money for their child to execute them — and not want to burden their child with the cost.
Adult children may wonder, "Can I buy life insurance on my parents?" Life insurance proceeds could help recoup any financial loss due to their filial responsibilities.
See what you'd pay for life insurance
Comparison shop prices on custom coverage amounts from the nation's top carriers with Quotacy.
Buying Life Insurance on Your Parents
As long as your parents are age 90 or younger, life insurance may be an option for them. Your parent can be the owner of the policy and name you the beneficiary. Or you can be the owner with yourself as beneficiary. You need their consent before applying, however. You can fill out the paperwork, but it's their signature that's required. They also may need to undergo a medical exam.
Typically, the owner is the person who pays the policy premiums. If you own the policy on your parent, you're in control. Your parents can choose to gift you money to pay the premiums, but you're ultimately responsible to ensure the policy premiums are paid on time.
Which type of life insurance should I buy on my parent?
Be sure to consider the costs of buying a life insurance policy on a senior. Premiums for life insurance on an older person are not cheap. You need to consider not only their age, but medical issues they may have.
Term life insurance is often the least expensive product option, but 80 years old is the maximum issue age. In addition, a 10-year term is likely the longest amount of coverage available for parents between 75 and 80 years old.
Monthly Quotes for a $250,000 10-Year Term Life Insurance Policy
Rate Class (Non-Tobacco)
Male,
Age 60
Male,
Age 65
Male,
Age 70
Male,
Age 75
Male,
Age 80
Preferred Plus
$58.55
$101.74
$175.74
$341.31
$796.53
Preferred
$69.52
$120.27
$207.19
$396.61
$876.94
Standard Plus
$92.86
$150.66
$261.37
$476.00
$1,193.19
Standard
$108.80
$187.61
$309.77
$611.16
$1,375.87
The best rate class possible is Preferred Plus. This is reserved for people in great health. Most of the time, elderly individuals do not fall into this category. They may even be table rated, which requires higher premiums than the examples in the table above.
If you're looking to recoup costs and pay for your parent's end-of-life expenses, term life insurance may not be the best choice. Your parents may outlive the term.
Instead, you should consider a permanent life insurance policy. There are many different types of permanent life insurance, such as whole life, universal life, and guaranteed issue.
The type of permanent life insurance that's best for you depends on your finances, your parent's health, and your reason for the policy.
For example, if your parent has significant health issues, guaranteed issue life insurance may be your only option. If you want permanent coverage with a focus on the death benefit rather than cash values, then a guaranteed universal life insurance or current assumption universal life insurance policy may be the best option. Both types of universal life insurance policies are likely to be less expensive than a whole life insurance policy.
Monthly Quotes for a $250,000 Guaranteed Universal Life Insurance Policy
Rate Class (Non-Tobacco)
Male,
Age 60
Male,
Age 65
Male,
Age 70
Male,
Age 75
Male,
Age 80
Preferred Plus
$358.00
$477.26
$665.20
$998.00
$1,587.50
Preferred
$383.82
$510.44
$706.36
$1,057.69
$1,798.00
Standard Plus
$447.50
$595.74
$769.34
$1,159.24
$1,826.33
Standard
$457.90
$614.54
$794.90
$1,226.52
$1,989.00
Life Insurance Aimed at Seniors
You may have seen direct mailings and TV advertisements that promote life insurance policies specific to seniors. These are guaranteed issue life insurance policies. They are sometimes referred to as final expense policies and guaranteed acceptance life insurance as well.
This type of life insurance is available to seniors no matter their health status. There are no medical questions or exams.
These policies offer very modest death benefits. Coverage options typically range from $5,000 to $25,000. These policies can be helpful for families who don't have money for end-of-life expenses, like a funeral.
Guaranteed issue life insurance policies have a graded death benefit. This means if the senior dies within two years of buying the policy by reason other than an accident, beneficiaries typically only receive what was paid as premiums plus interest. They don't receive the death benefit until after this two-year waiting period has passed.
Monthly Quotes for a Guaranteed Issue Life Insurance Policy
Death Benefit
Male,
Age 60
Male,
Age 70
Male,
Age 80
$5,000
$32.40
$50.05
$124.12
$10,000
$63.89
$99.18
$247.32
$15,000
$95.38
$148.32
$370.52
$20,000
$126.87
$197.45
$493.72
$25,000
$158.36
$246.59
$616.92
The cost of guaranteed issue life insurance isn't cheap relative to what the coverage amount is. If your parent is in decent health and is likely to live at least ten more years, then a guaranteed issue policy is not the best choice. It's possible you pay more in premiums than what you would end up receiving for a death benefit.
But if your parent isn't eligible for any other type of life insurance and estimated not to have that many years left to live, then it may be something to look into.
Speaking with a financial planner or life insurance broker can help you decide what type of life insurance is best for your and your parents' circumstances. You may even find out that life insurance isn't the best option. There are many factors to consider and getting advice from a professional is beneficial.
Quotacy's life insurance agents can help. Contact us if you want to buy life insurance on your parents and aren't sure how to start.
Note: Life insurance quotes used in this article accurate as of December 31, 2021. These are only estimates and your life insurance costs may be higher or lower.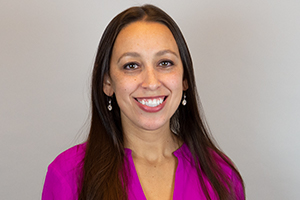 Natasha Cornelius, CLU
Senior Editor and Licensed Life Insurance Expert
Natasha Cornelius, CLU, is a writer, editor, and life insurance researcher for Quotacy.com where her goal is to make life insurance more transparent and easier to understand. She has been in the life insurance industry since 2010 and has been writing about life insurance since 2014. Natasha earned her Chartered Life Underwriter designation in 2022. She is also co-host of Quotacy's YouTube series. Connect with her on LinkedIn.