The holiday season is upon us. It's the season of love, giving to and connecting with family and friends. We all have good intentions going into the holiday season, but sometimes those positive intentions can turn into obligations, stress and guilt. We tend to say yes to everything and spread ourselves too thin. There are ways to make the best of the most wonderful time of year, rather than the most tiring time of the year. It all starts with taking care of you.
Practicing self-care doesn't mean you are being selfish, but it does mean you are a priority. Self-care can take on different meanings to different people. What you need for your physical and emotional wellbeing isn't the same as your neighbor's. It's simply a commitment to yourself that you will put daily habits into place that bring health and happiness to your life. Once you start implementing these habits, you will find that you just have more holiday cheer to spread.
How can you practice self-care? Here are some easy tips you can start with to get on track to the best holiday season yet.
Be Positive
Even if your day starts out with coffee spilling on your shirt and terrible traffic, it's up to you to turn your mood around. It might be easier to complain, but then you're just spreading more negativity. Tell yourself it will be an awesome day, and chances are that it will be a great day.
Practice Gratitude
Be thankful every single day. Trust me, someone out there has less than you or is struggling with more issues than you can imagine. There is so much to be thankful for. A roof over your head, your health, your family, snuggles with your puppy, living in a safe environment; not everyone has these things.
Get Your Sleep
You know when they say you should bet 8 hours of sleep each night? You should. At least shoot for 7 and if you get 8, then it's a bonus. Sleeping is the opportunity for our bodies to re-energize. Lack of sleep not only leaves you irritable and cranky, but it also takes a toll on your immune system. You don't want to get sick (especially over the holidays).
Say No
Yes, I can come to your party.
Yes, I can bring cookies for the classroom.
Yes, I can help with your fundraiser.
Repeat after me, "no". Didn't that feel good? Of course you don't need to say no to everyone and everything. But, if you are naturally a people pleaser, saying no is difficult. I get it. People understand when you decline an invitation or obligation.  You can't do it all and if you try you will be stressed, tired and unable to enjoy the season.
Practicing self-care doesn't mean you are being selfish, but it does mean you are a priority.
Ready to get your life insurance quote?
You're a few minutes away from great life insurance
How much life insurance do you need?
Figure out your action plan with our needs calculator
Exercise
You may be thinking that you don't have time for exercise. Well, if you just read the tip above then perhaps you can turn down an invite and head to the gym or the great outdoors to move your body. Or, you think you are too tired to workout. Exercise actually gives you energy and produces hormones in your body that make you happy. It's a win/win when you say yes to exercise.
Ask for Help
There is nothing wrong with asking for help. Sure, people can say no (and if they do, just remember they might be practicing self-care as well). Keep in mind that you can't do it all. Ask your spouse, family, and friends when you need some support or help with something. Asking for help may be as simple as taking advantage of Amazon Prime or a grocery delivery service. Sometimes you just need extra time in your day and these types of services can be helpful.
Eat Well
The holidays are stuffed full of comfort food, drinks and sugary goodness. Do you notice you don't feel the best after indulging on an all-day (or night) binge of unhealthy food and drinks? Don't forget about balance. If you know you are going to a party on the weekend, then be mindful of your eating habits throughout the week. When we fuel our bodies with good nutrition, we feel better, are more productive and we sleep better. Moderation and balance are key.
Be in the Moment
Really enjoy the time you have with your loved ones. The best advice I've ever received is to be present and in the moment and really let it all soak in. Time cannot be reversed, so laugh until your belly hurts, love so hard that it feels like your heart will explode and enjoy life. Put the phone down, get off your computer, and catch up on Netflix later.
After the dust settles from the holidays is a great time to review your life insurance policy. Did you have anything significant happen over the past year that would require a change to your policy? Did you get married or divorced? Did you have a child? Did you buy a house? Did you have changes in your employment? Did you have any health changes? These are all qualifying reasons to revisit your policy.
If you don't have life insurance, after the holidays is a great time to buy life insurance. You just had a lovely holiday with your loved ones and now it's time to make sure they are financially protected if something were to happen to you. Here at Quotacy our mission is to protect families. If you have questions or are just curious about term life insurance, check out our quoting tool to see how much it would cost to protect your loved ones.
Photo credit to: Sara Alfred
Related Posts:
10 Ways to Reduce Stress and Find Relaxation
Discussing Family Legacy During the Holidays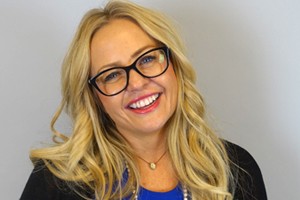 Jeanna Simonson
Marketing Content and Social Media
Jeanna has a passion for letting her creativity shine. At Quotacy she manages social media, is a co-host of Quotacy's Q&A Friday YouTube channel, and enjoys writing here and there. When she's not at the office, you can find her hanging with her husband and rescue animals, brunching with girlfriends, or loving up on her nieces and nephews. Connect with her on LinkedIn.