October is National Work and Family Month, a month that is dedicated to the success of an employee's professional and personal life.  Life is all about balance; whether it's between the chocolate and kale, or your work and home life.
National Work and Family Month was created by WorldatWork and Alliance for Work-Life Progress (AWLP) to focus on the challenges that working families face every day.  The month is nationally recognized by businesses, academic institutions, federal agencies, members of Congress, work-life advocacy groups and people who want to make it easier for employees to succeed at work and home.  When employers become interested in the well-being of their employees both on and off the clock, then it creates a space for employees to do their best.
More and more organizations are promoting their culture of flexibility and work-life effectiveness.  Today more than ever, all employees are different.  There are more women at work, more workers in non-traditional families, more generations at work and more people caring for elderly relatives.  Our lives are constantly changing and evolving.  These changes may include growing a family, starting night school, getting a new job or losing a job.  Having work-life flexibility has become an effective employee perk and even helps with stress reduction.
Most employers have some level of flexibility that they offer such as:
Paid leave
Paid sick time
Flex time
Flexible scheduling
Telecommuting
Health and Wellness Programs
If you have some flexibility with your employer, that's great.  However, there are ways to bring more balance to your daily routine that doesn't include work flexibility.  Here are a few ways to bring more harmony to your lifestyle.
Build downtime into your schedule
Yes, you're busy.  We all are.  But, in the end you are in charge of your priorities.  When planning out your week, allow yourself some time with your family and friends.  Don't forget about your own wellbeing.  Give yourself some time to reflect and recharge.
 Having work-life flexibility has become an effective employee perk and even helps with stress reduction.
Ready to get your life insurance quote?
You're a few minutes away from great life insurance
How much life insurance do you need?
Figure out your action plan with our needs calculator
Say no to activities that drain your time and energy
Sometimes you just have to say "no".  Think about what activities don't enhance your career or personal life, and try to reduce the time you spend on them.  If they aren't bringing you value, then why are you doing them?  Another activity that we tend to spend a lot of time on is social media and television.  How much can you cut back per day, 10-30 minutes?
Exercise
You're thinking that you don't have time for that, right?  It's amazing the energy and focus you get from physical activity.  You deserve that time to take care of you. Research suggests that regular exercise can increase energy levels.  So, maybe take a walk instead of taking a snooze.  Besides, you will have time for exercise after you cut back on your TV and Facebooking.
Building work-life balance is important for everyone, but it becomes especially important when you have a family that depends on you.  You want to be able to attend little league games, birthday parties and stop at the school for parents day.  Everyone's idea of balance is different and it can take time to find the right balance for you and your family.  You may never master the perfect harmony, but it is important to find what works for you so that you can spend time with those that matter most; your family.
At Quotacy we understand the importance of family and our mission is to protect families from financial devastation.  Life insurance is essential to own to ensure your family can maintain their standard of living if you passed away.  Death isn't always the reason for a loss of income.  What if you became disabled or were unable to work?  With limited income or even no income coming in can be devastating for a family trying to make ends meet.  This is where you would benefit from disability insurance.  Your income is your most valuable asset and you want to make sure it is protected for the sake of your loved ones.
We are happy to discuss life insurance with you (it's our thing), but if you have questions about disability insurance, we can help with that too.  We work with multiple life insurance carriers that also offer DI products. Contact our experienced team and we can help you protect your family today.
Photo credit to: Natalya Zaritskaya
Related Posts:
Being Healthy Can Save You Money on Life Insurance
10 Ways to Reduce Stress and Find Relaxation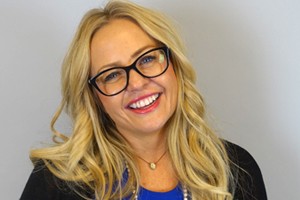 Jeanna Simonson
Marketing Content and Social Media
Jeanna has a passion for letting her creativity shine. At Quotacy she manages social media, is a co-host of Quotacy's Q&A Friday YouTube channel, and enjoys writing here and there. When she's not at the office, you can find her hanging with her husband and rescue animals, brunching with girlfriends, or loving up on her nieces and nephews. Connect with her on LinkedIn.