We're more than a website.
We're real people.
We're Quotacy
We've guided many individuals through the process of buying life insurance with expertise and care since 1990. Between Quotacy and our parent company, Hallett Financial Group, we have helped people protect their loved ones from financial tragedy to the tune of $20 billion dollars.
Our TrustPilot ratings speak best to the qualities of Team Quotacy. We hope you'll experience what it's like to work with our customer care team from quote to coverage by reading reviews of Quotacy from our clients.
Quotacy is backed by Hallett Financial Group, a life insurance Brokerage General Agency (BGA), with deep industry experience and top-level partnerships with the best life insurance companies in the nation. Together, Hallett and Quotacy continue to embrace innovative ideas so more consumers can protect the ones they love with the gift of life insurance.
Jeremy Hallett
Founder and CEO
Abby Reddy
Co-founder and CMO
Chris Woolcott
Senior Information Architect
Ryan Hallett
Co-founder and President
Renee Soltis
Senior Agent and Team Lead
Jason Nash
Co-founder and VP of Sales and Operations
Kate Thomas
Director of Inbound Marketing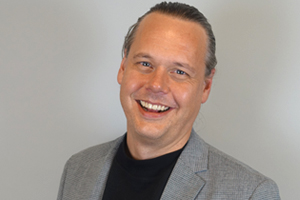 Jeremy Hallett, CLU
CEO and Visionary
Jeremy loves challenges and tries to change the world with one kindness at a time. Why? He believes in the butterfly principle, that no one knows which of their actions will have an impact on large parts of the world. Often small kindnesses seem trivial, but he trusts that every now and then a kindness that we give to someone makes a much greater difference. He believes this principle serves us well. At Quotacy, Jeremy's role is to envision a 21st century company where every client is given the opportunity to quote without paying by way of personal information and the buying process is thoughtful and caring. Learn more about Jeremy Hallett in his Coverager interview, this tastytrade.com video, or his Stacking Benjamins podcast.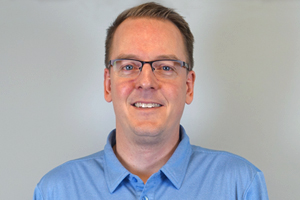 Ryan Hallett
President
Ryan's passion is his family and knows there is nothing more important in this world than the ones you love. Working in life insurance dovetails perfectly with that as life insurance is one of the most loving, caring products that you can purchase today. A systems programmer at his core, Ryan loves the challenge of organizing and transforming large blocks of data into useful information to help streamline the processes used on a day to day basis. This began just after high school when his dad started Hallett Financial Group and needed a computer system to manage life insurance applications. Ryan created a program to manage the agency which is still being used today.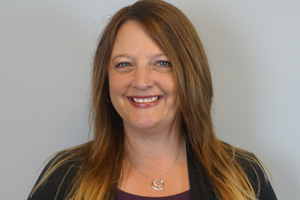 Abby Reddy, CLU
CMO
Abby began her career in life insurance in 2007 as the Marketing Director of Hallett Financial Group, and earned her CLU degree in 2012. Abby has been in marketing and web development since 1996, designing processes that are smooth and pleasant as she believes the customer experience is what it's all about. Abby enjoys creating partnerships across technology, insurance, and finance and is known for building innovative teams that are transforming the life insurance space. When Abby isn't working she's hanging out with friends, and occasionally can even be caught watching re-runs of "Buffy the Vampire Slayer" with a glass or two of wine.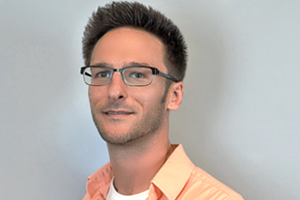 Jason Nash
VP of Sales and Operations
Jason is passionate about life insurance and its crucial role in helping families maintain their current standard of living in a time of need. He began his insurance career at a fortune 20 health insurance provider helping others obtain individual medical insurance direct to consumer. Jason found his way into the life insurance business as a wholesaler for Quotacy's parent company, Hallett Financial Group in 2010 and holds an insurance license in all 50 states. Jason is an artist at heart, and when he's not at work, he is typically spending time with friends and family, or staring at the walls in his home deciding which piece of art has been in the same spot for too long!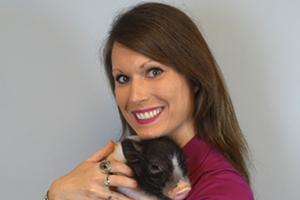 Renee Soltis
Senior Agent and Team Lead
Renee is a single mom of 3 pre-school aged children, but don't let that fool you into thinking she doesn't understand the value of protection! She recognizes the importance of financial protection with life insurance, especially if you have young children. When Renee isn't sharing her knowledge of life insurance or wrangling her kids, she enjoys traveling, indulging her online shopping addiction, and taking her teacup pig, Porkie Pie, for walks.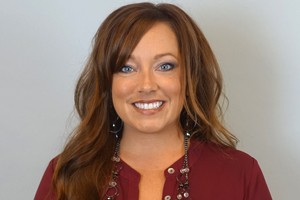 Tanya Adams
Licensed Agent
Tanya's motivation comes from the peace of mind of helping families not worry about the what ifs in life; whether they're her own, a friend's family, or a family she has never met. Her part in Quotacy makes it possible to help many families protect the ones they love, and that's a phenomenal feeling. When not working to help you protect your family, she is typically spending time with her son, helping him make the most of his time as a teenager. She also enjoys shopping, hanging out on the patio with friends and family, and watching the real estate market.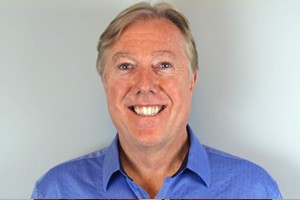 Glenn Terrell
Licensed Agent + Life Insurance Consultant
Glenn started his career in Life Insurance in 1987, and he's worn many hats since then, working as an agency owner, manager, trainer, recruiter, and for the better part of the last decade as an expert consultant for firms across the insurance industry. Glenn loves working with people to help them find solutions to their insurance needs, and is excited to be a part of the rapidly expanding Quotacy team. When he's not working, Glenn likes spending time outdoors with his wife, Deb, going mountain biking, cross-country skiing, and gardening – or just relaxing and nurturing his profound love of music.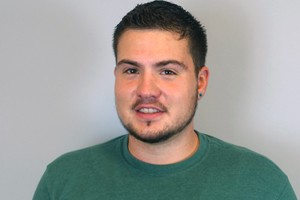 Cory Anderson
Licensed Agent
Cory is a recent graduate from the University of North Dakota who enjoys fast-paced jobs like the one he has at Quotacy. Coming into the industry as an Application Coordinator in 2016, Cory took to life insurance like a fish in water, passing his licensing tests with flying colors and becoming a full-fledged agent. Cory's fresh perspective helps Quotacy stay ahead of the curve every day, and he's excited to help a new generation of clients get the coverage they need. When he's not at work, Cory likes relaxing at home, watching hockey and football, and hanging out with friends.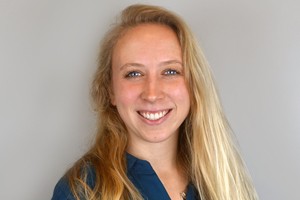 Cydney Haaland
Licensed Agent
Cydney is a graduate from the University of St. Andrews in Scotland, and she's excited about helping people get the coverage they need to ensure their family is protected in the event of tragedy. Quotacy's dedication to their clients as people – not just as customers – really resonates with her passion for helping others, and she loves the fact that she can wake up every morning eager to come in to work. Outside of the office, Cydney loves to spend her free time reading, hanging out with family and friends, and training for half marathons.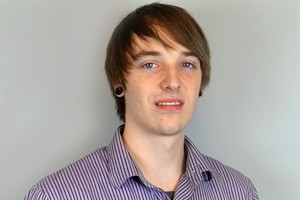 Erik Kirkpatrick
Application Coordinator
Erik is always looking for new opportunities in life, and loves expanding his horizons, which has made him a versatile member of Team Quotacy. Erik has always loved being outside – whether he's disc golfing, hiking, exploring, or just enjoying nature with his cat, Esteban – and he reaffirmed his love for the outdoors while studying biology at UW-Stevens Point. When he's not outside, Erik stays active through a couple different gyms and his martial arts studies, and focuses daily on health and wellness, positivity, and creating music.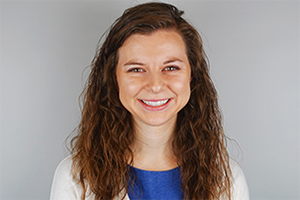 Nikki Betzler
Application Coordinator
Nikki recently graduated from Bethel University in St. Paul, where she became an avid lifelong learner and big-picture thinker, studying international relations and business. An idealist at heart, Nikki loves how life insurance is a tangible way to soften the blow of tragedy when it hits, and she's both excited and humbled to be able to help Quotacy save families all across the country. Besides serving others, Nikki is also passionate about breakfast, running, travel, and sitting at coffee shops for hours.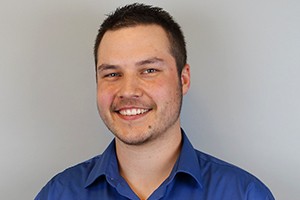 Alexander Kempf
Application Coordinator
Alex is a recent graduate from the University of Minnesota's Crookston campus who came to the insurance industry to help make life easier for people across the US. Always looking for ways to help people out wherever he can, Alex's respect and eagerness to improve people's day helps him connect with each of his clients and make the application process a little bit less stressful for them in the long run. When he's off the clock, Alex is an avid outdoorsman who enjoys hunting and fishing, and is a self-professed sports maniac – baseball being his sport of choice.
Brett Leistico
Application Coordinator
Brett is a recent graduate of the University of Minnesota's Duluth campus, where he majored in Finance and nurtured his profound passion for learning new things. Brett appreciates the light-hearted, customer-focused atmosphere at Quotacy, and gets a thrill out of collaborating with the rest of the team to find new and better ways to do get things done and serve our clients. In his spare time, Brett enjoys listening to music, watching movies, and hanging out with his friends.
Evan Caye
Application Coordinator
Evan is a graduate of the University of Wisconsin – River Falls, where he double majored in Business Administration and Economics and graduated with honors. Having worked in contracting and construction before coming to Quotacy, Evan's strong work ethic and passion for going above and beyond has made him an excellent addition to the team. If you can't find him at work, Evan is probably Frisbee golfing, longboarding, listening to music, or just walking around exploring the wilderness.
Kate Thomas
Director of Inbound Marketing
Kate, inspired by the vision of our leadership team, jumped ship from her own marketing and web design company to lend her expertise to Quotacy. An SEO expert and customer-focused thinker, her ideas are constantly being used to make protecting your family with life insurance as simple and painless as possible. In her off-time, Kate meditates, writes when inspired, and loves sun, moon, and sea. A nature child, she's happiest when skinny-dipping, hiking, or tending a slow-burning campfire under the stars.
Chris Woolcott
Senior Information Architect
Chris is a senior information architect and developer who has been a part of many of Minnesota's Fortune 500 companies and dozens of successful startups, working on everything from some of the very first mobile applications to apps for Amazon's Alexa program before coming to Quotacy. When he isn't at work, Chris teaches a web development class at Metropolitan State University and considers himself a life-long learner. He recently married his wife, Lyndsay, at a Game of Thrones style wedding in Vegas, and has a daughter at Bemidji State, as well as two sons, ages 10 and 1.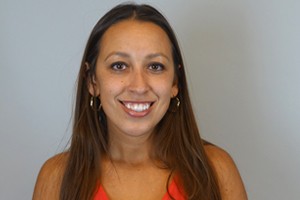 Natasha Cornelius
Marketing Content and Social Media Manager
Natasha brings a customer-centric outlook and business marketing major to Quotacy. After spending five years working at an assisted living community, she has seen first-hand how important life insurance is for a family. Coming into the insurance industry in 2010 without any direct previous knowledge, Natasha believes the consumer-friendly experience Quotacy offers is a breath of fresh air. When she's not at work, you can find Natasha throwing a tennis ball for her pit bull mix Emmett or curled up on her couch watching Netflix… unless it's football season, then the Packers game will be on.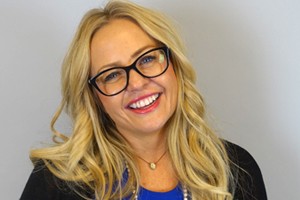 Jeanna Simonson
Social Media Coordinator
Jeanna brings a passion for people, writing and social media to the Quotacy team.  Before entering the life insurance field, she spent six years working for a branding and marketing firm.  This is where she learned to understand and enjoy creating and delivering content for the consumer.  Jeanna is married with three rescued fur babies. When not at work, she loves writing for her own personal beauty, fashion and fitness lifestyle blog, volunteering for a local dog rescue, traveling and spending time with family and friends.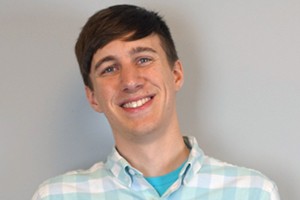 Eric Lindholm
Communications Coordinator
Eric loves telling stories, and he's dedicated his life to finding new ways to get his point across – a passion that has only grown since he came to Quotacy. As a fresh-faced NDSU grad starting to make his way in the world, he's seen how quickly financial obligations can stack up, and knows how important it is to plan for the unexpected. When Eric isn't spreading the word about Quotacy, you can find him cracking open a new book, perfecting his Street Fighter skills, or playing Dungeons and Dragons until 4 a.m.
Rajiv Tandon, Ph. D.
Executive Fellow, University of St. Thomas, Shulze School of Entrepreneurship
Lou Carbone
Founder, Experience Engineering
William R. Foudray
Executive Vice President, Vantage Financial
William Mills
President, Executive Group
PJ Voysey
President, TechAir Group
Larry Yatch
Owner, Sealed Mindset
Jake Butzer
Partner, Rocket 55
Robert J. Coughlan
Owner and Principal, Coughlan Companies, Inc.
Yuriy Vasylenko, MBA
CEO and President, Elite Medical Scribes