A family is one of the most basic and important social structures that teach us to live the right way.
Healthy family relationships are essential for an individual's mental and physical health. Be it children, adults, or seniors, people across all ages benefit in several ways from good family relationships.
However, with the world spending more time on digital screens, people are becoming more distant from their family and, as a result, lonelier than before.
To help you get your family time back on track, here are five reasons why it's important and five simple ways to spend quality time together.
Why Family Time Is Important
A family needs to be healthy to serve as a support for adults or a role model for children. A family is healthy only when members take time for each other and nurture their relationships.
It is only with time that family members can understand each other, connect better, develop love and respect, and deepen their relationships.
Strong family bonds help people cope with life's challenges with more courage and resilience. A healthy family is necessary for children to feel secure, confident, and develop good values.
5 Reasons Why You Should Spend More Time with Family
1. To Strengthen Family Bonding
When you spend time with each other as a family, you develop deeper relationships. You learn more about the lives of your children, parents, and spouse.
Sharing each other's life stories gives everyone an opportunity to celebrate achievements and offer encouragement to learn and grow from failures. Spending time with aging parents is an opportunity to share your challenges and benefit from their wisdom.
Unfortunately, family relationships can get rocky throughout the years, but now is the time to mend those relationships and make up for lost time.
2. To Reduce Stress
Life is always busy. There is always work, and there are always expectations. Family time is the perfect opportunity to forget your daily stressors by reminiscing with old memories and work on making new ones.
Healthy family bonding is essential to cope with life's stresses. As an individual, you will find it easier to bounce from setbacks when you know you can always depend on your family.
The same emotion and strength make life more enjoyable for your family members. They know they can depend on each other as a family during times of distress.
3. To Teach Acceptance of Differences
When children spend time with parents and grandparents, they are more likely to connect across generations. They can understand the perspectives of different times and learn to accept the differences though they may not agree with them.
On the other hand, parents and grandparents can make an effort to understand changing perspectives without being judgmental.
This atmosphere creates a sense of respect for each other despite differences. There is a broadening of perspectives, which creates a more open atmosphere. Plus, family members usually don't hesitate to talk openly.
4. To Let Go of Negativity
When you talk to family members, you get to know the sacrifices they've made for the family and can appreciate them. Family time may also be the beginning step to clear any hostility in relationships.
Understanding and acceptance become easier when you start seeing things from your family members' perspectives.
With honest communications, negative emotions that you may have been harboring over the years may find a release. Letting go of negativity makes you free of resentment, regret, or other harmful emotions that you may have been carrying within you.
Spending time with children gives them the essential attention they need to fee l secure. With parents and grandparents giving them love and attention, they are more likely to feel secure and confident. The chances of them excelling in academics also increase.
5. To Keep Your Children Away from Harmful Behaviors
Good family bonding motivates children to stay away from harmful habits. Children that are closer to their families adhere to values instilled in them by their parents and grandparents. As a result, they are more likely to choose a positive path at every stage in their lives.
Family time also has practical benefits. When you take the time to talk to your children, you get to know the things happening in their lives. It also gives you an insight into your child's physical and emotional state. You can take immediate steps to prevent your children from indulging in inappropriate behaviors.
Children that do not get enough attention at home, or feel unloved, tend to develop behavioral issues such as anger, trust, and commitment issues. They may also experience low self-esteem as they feel they are not worthy enough to have your time.
Children may exhibit withdrawal symptoms. They are also more likely to become aggressive or resort to violence or bullying. They choose these negative ways to show their resentment, anger, and frustration.
Technology addiction is another harmful behavior that children may resort to if they do not get enough family time. They turn to smartphones and apps to get rid of their loneliness, which can have a negative impact on their mind and body.
See what you'd pay for life insurance
Comparison shop prices on custom coverage amounts from the nation's top carriers with Quotacy.
5 Simple Ways to Spend Quality Time with Your Family
Family time doesn't need to be an expensive trip to a far-off island or showering lavish gifts. Simple activities can increase your bond with your family.
1. Have at Least One Meal Together
It may not be possible to have all meals together given commitments such as school and work. But try to have one meal together. You can talk about your day over a delicious meal. Another advantage to an all-family meal is that you can ensure that your children are eating nutritious foods.
2. Get Together for Special Occasions
Make it a practice to celebrate special occasions as a family like festivals, birthdays, and anniversaries. Such celebrations will increase the happiness of the event besides bringing the family closer. You can also invite your extended family so that your children get to know them.
3. Set Date Nights Regularly
Make some alone time for your partner. Take your partner out on a date and enjoy the atmosphere. This alone time will give you an opportunity to cherish your love for each other. It will also rekindle your romantic spirit.
4. Work on Household Chores Together
Set a day aside every week or month to work together on chores such as cleaning the kitchen, organizing your basement, or cooking special meals. When you work together as a family, even boring tasks can become enjoyable. Not to say, the work gets done too.
5. Bring Your Family to Work Events
Events at the workplace that invite families, such as Family Day or Kids Day, are a great opportunity for family time. Your family will get to know more about your work and your colleagues, which can make them more understanding. It can also motivate you to be more productive at work.
In Conclusion
With so many unknowns in life, it's important to make an effort to spend more time with your family while you have the chance. The ideas above will hopefully help you add new family memories and fun times together. You can never have enough of them.
At Quotacy, we understand the importance of building and protecting a future for your family. This is why life insurance is so important for keeping them financially secure. Especially if they rely on your income to live the lifestyle they currently do.
Get a free quote today from Quotacy to know the amount you would have to pay for insurance.
Use our free life insurance calculator to know the amount of insurance that would be best for your needs.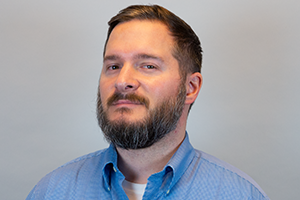 Greg Lewerer
Director of Creative Strategy
Greg is Quotacy's Director of Creative Strategy. He has an eclectic past from working on movie scripts to creating ad campaigns for major brands. His love of creative solutions drove him to strategy, and he now uses his powers to help families protect their loved ones. Outside of work, Greg spends his time off the grid hunting, fishing, camping, biking, hiking, and walking his dogs.