Every little bit helps when it comes to saving money. Stashing away a dollar here, investing a quarter there, it all adds up. Our five favorite money apps to save you money (or services) make it easy for you to fill your piggy bank. If we missed one that you particularly love, leave us a comment.
1 – Billshark negotiates your bills
If you want to lower your cable bill, most know that the only way for this to happen is to call your cable company and spend an hour on the phone with them threatening to leave. This strategy is often successful, but you are required to be frequently placed on hold and transferred to many different people in the process. In addition to cable, consumers commonly use this strategy with other service providers such as phone and Internet.
It's not a pleasant experience and many people rather just pay more each month than deal with the service providers directly. Well, meet Billshark.
Billshark is a bill negotiating service. You simply upload copies of your bills and Billshark does the dirty work for you. They call the service providers and negotiate the best price on your behalf. Their fee is 40% of whatever savings they find for you. If they don't find you any savings, you owe them nothing.
2 – Acorns helps you invest
Investing is intimidating for some people. Trying to figure out how the stock market works is frightening. Not to mention, many Americans don't have the extra funds to invest the minimums required by many investment companies nor for the additional commission fees. However, not investing now can be detrimental to your future. Meet Acorns.
Acorns makes investing easy. Acorns tracks your spending through whichever accounts or cards you link to their site and then automatically rounds up your purchases to the nearest dollar. They take the difference and invest it for you. For example, if you buy a latte for $4.59 Acorns rounds it up to $5 and then invests the spare 41 cents into a diversified portfolio. This may not seem like much but it adds up over time and you don't have to do anything.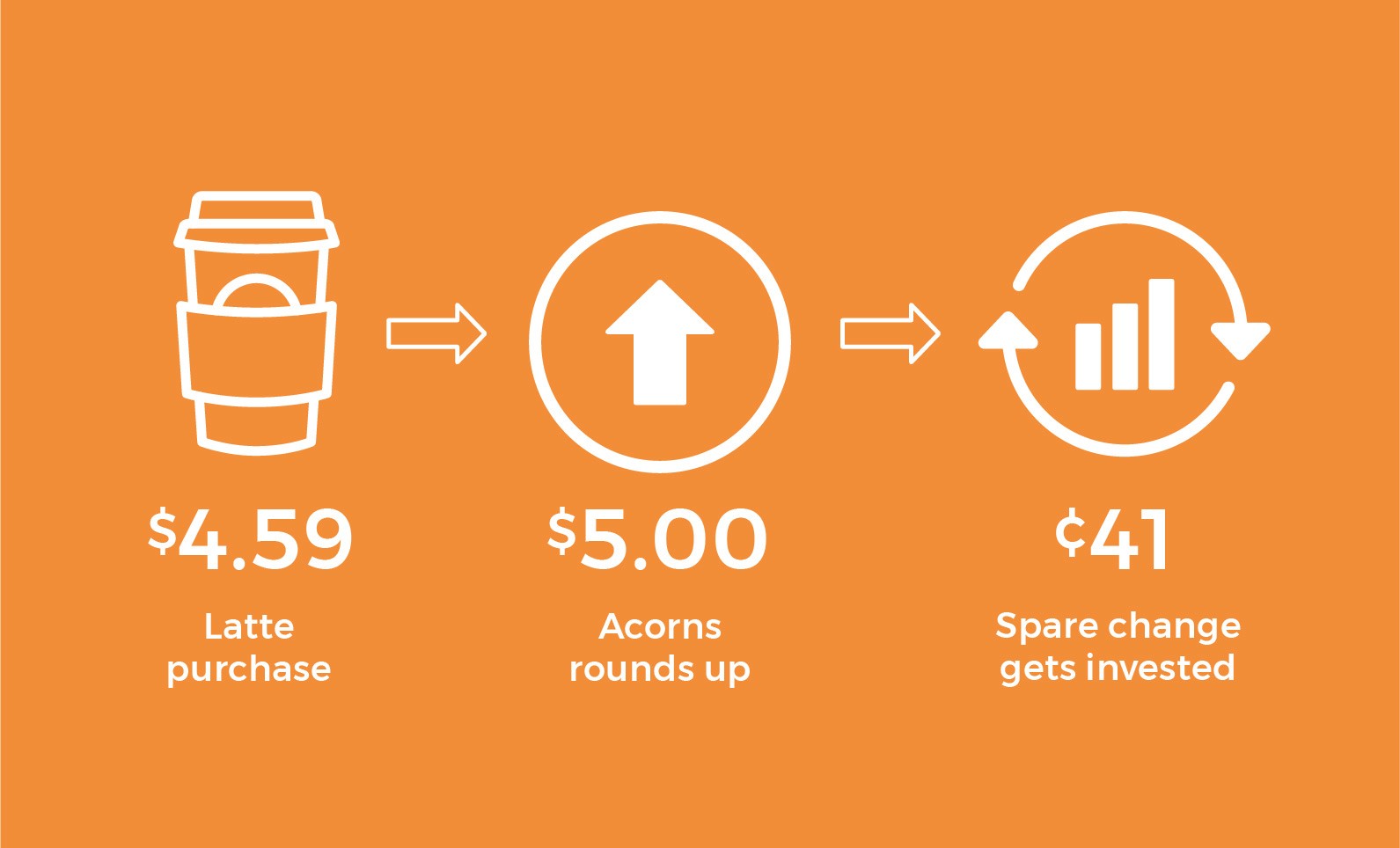 Also included when you sign up with Acorns is their Found Money program. They have partnered with an assortment of companies who have agreed to invest in your Acorns account if you do business with them. For example, if you buy from Macy's, Macy's will invest 5% of your purchase (up to $40 per month) into your Acorns account.
Acorns costs just $1 per month and there are no commission fees. For accounts of $5000 or more, the cost is 0.25% per year. If you're a college student with a .edu email address, your first four years are completely free.
3 – Paribus monitors price changes
Many retailers have "Price Adjustment" or "Price Protection" policies. What these policies mean is that if an item you purchase from the store goes on sale for a lower price within a certain amount of time (this is determined by the retailer but 30 days is common) you can request that the store refund you the difference. This is a nice offer, but who has time to constantly re-check the prices of items you've already purchased? Well, meet Paribus.
Paribus is a free online price adjustment service. After linking your email, Paribus will monitor your inbox for shopping order confirmations and then continuously monitor and compare price changes for these items. If a lower price is found, Paribus will contact the retailer on your behalf and file a claim for a price adjustment. If successful, Paribus will then credit the refund to the original form of payment or store credit.
Keep in mind that Paribus does not monitor all retailers, but the ones they do are big names such as Target, Costco, and Bloomingdale's. Check out their partner stores and policy guides here: Paribus Policy Guide.
4 – WikiBuy comparison shops
WikiBuy is a Chrome extension that looks for lower prices while you browse products on Amazon.com. While you're looking at a product page, WikiBuy will let you know if that product is cheaper elsewhere.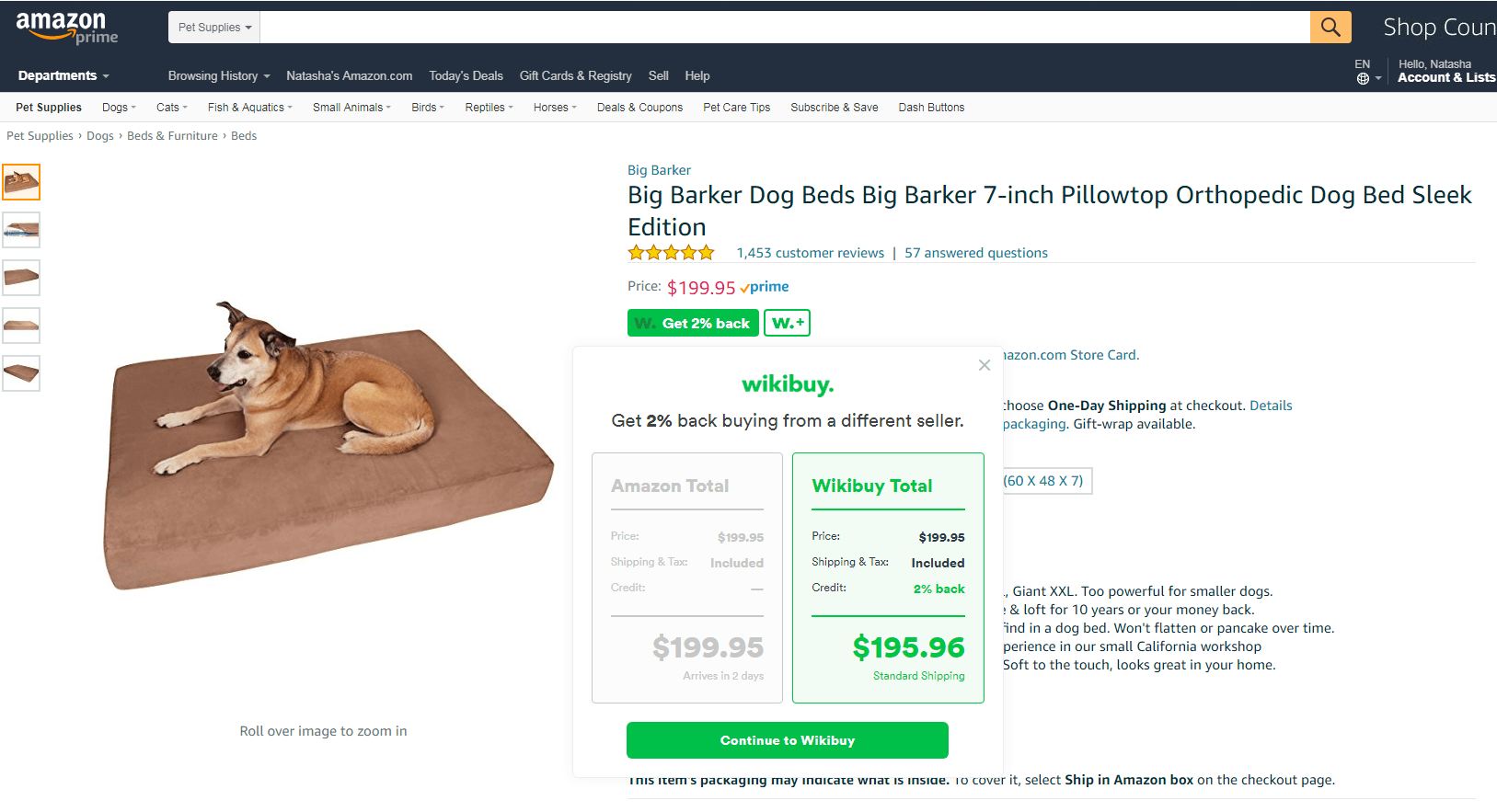 If you're not a frequent Amazon shopper, WikiBuy can also help you find deals on other websites with their coupon codes function. While shopping online at a participating retailer, a notification from WikiBuy will appear on the checkout page asking if you would like to test the coupon codes it's found. Click "Try Codes" and WikiBuy will automatically apply the best code from the bunch.
Sometimes you won't save anything because either the codes are expired or your item is not eligible, but it doesn't hurt to try and it won't cost you anything.
5 – Ebates gives you cash back
Wouldn't you like cash back on things you buy online? Ebates will give you free money when you shop. Ebates has affiliate marketing partnerships with thousands of online merchants. These merchants pay Ebates a commission for sending consumers to their websites and in return Ebates gives you half of what they receive.
Example:
You need new running shoes. You see on Ebates's front page that they are currently offering 10% cash back at New Balance. You buy a $150 pair of shoes. Ebates then adds $15 to your Cash Back balance.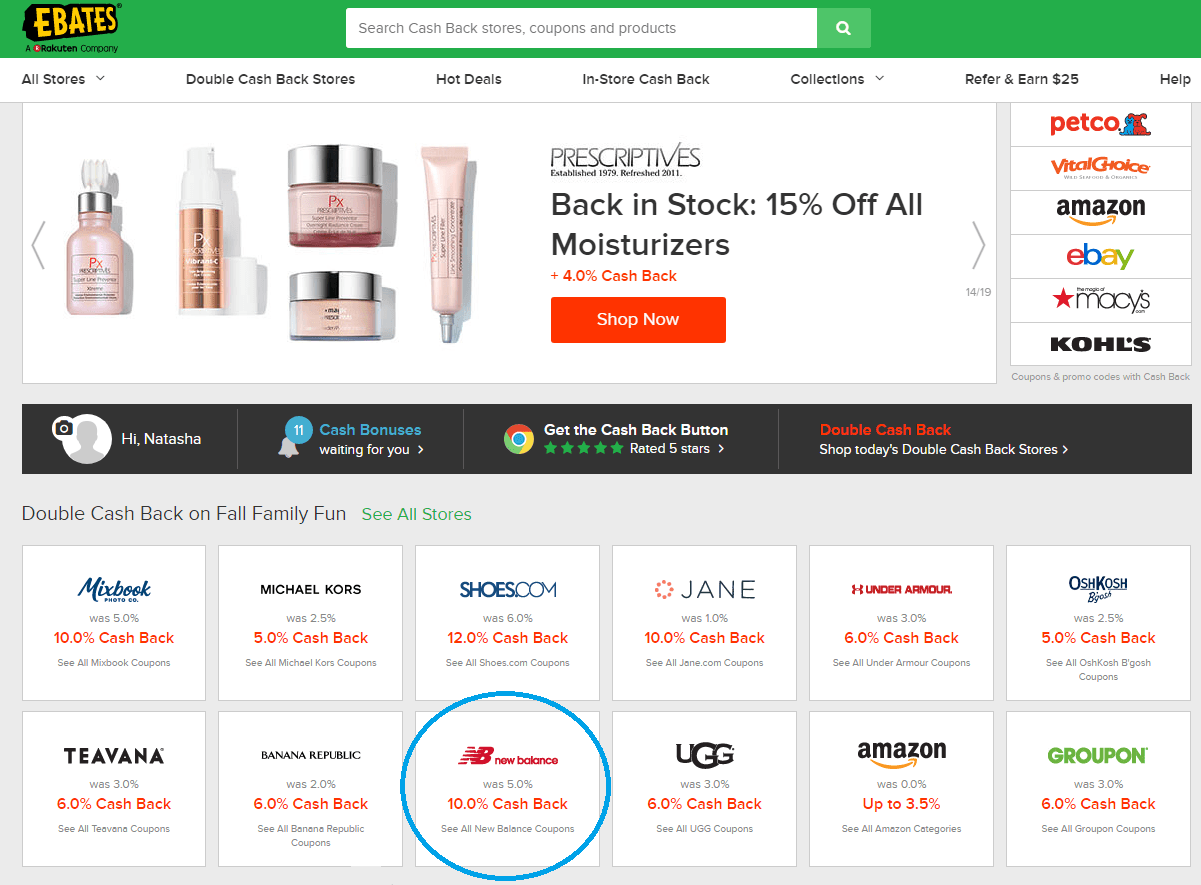 I want to note that Ebates only sends members their Cash Back (whether via a check or PayPal) every three months, and the Cash Back balance has to be at least $5. If it's less than $5, the balance will roll over to the next period.
Ebates is a completely free service. They also offer a Chrome extension (like WikiBuy) that allows you to activate cash back on websites you're shopping on without having to go to their website first. It makes saving money on things you were already going to buy really easy.
Quotacy is the country's leading broker for buying life insurance online. We are obsessed with making it easy for everyone who has loved ones who depend upon them to have life insurance.
Ready to shop? Get an instant life insurance quote.
Use our life insurance calculator to find out how much you need.