Email etiquette rules are important and need to be followed. Without them, e-communication would be horribly annoying, and everyone would ignore their inbox.
While following email etiquette rules is important for all individuals, it's far more important for professionals since they deal with business clients every day.
So, to help you become a better emailer, let's look at the most common errors found in emails and the email etiquette rules you must never break.
The Importance of Email Etiquette Rules
Following etiquette rules and writing clearly are a must if you want to leave a good impression on the people you communicate with.
Some email etiquette rules are quite basic. For example, writing clear subject lines, using appropriate salutations, the correct formality, and consistent font cases. Also, AVOID USING ALL CAPS and excessive exclamation points!!!!!
Not following these rules can reflect poorly on you and annoy your readers, especially if they are business clients.
Some email etiquette rules are quite basic. For example, writing clear subject lines, using appropriate salutations, the correct formality, and consistent font cases.
Want to see what you'd pay for life insurance?
Compare the best prices from the names you know and trust, all in one place with no commitments.

5 most common issues and annoyances in emails
The reason email etiquette rules exist is to not only avoid common errors in emails, but also to stop you from becoming the person that people despise getting emails from.
To help you save your reputation as sender, here are the four most common issues and annoyances that you need to avoid.
Unclear emails

One of the most annoying aspects of an unclear email is when it's too vague and the reader has no idea what point you're trying to make or even how to respond. If people rarely respond to your emails, this might be why.

Using the wrong salutation

Another annoying mistake many people make is not using an appropriate salutation. Finding the perfect fit will depend on your relationship with the recipient and the tone/type of the message you're sending. For example, "Hi, Greg! You've been declined for a bank loan. Have a great day!"

Using anything other than sentence case

Emails that have multiple cases used are annoying to read and also unclear. Emails written in all caps sound like you're screaming at the reader, while the inconsistent capitalization of letters is simply wrong and irritating to read.

Using an incorrect or inconsistent tone

When a formal email sounds too casual or a casual email sounds too formal, the reader is bound to be a little annoyed at the writer. It's also important to use "please" and "thank you" only when it's necessary and fits the situation. Excess use may come across as sarcastic.

Poorly written emails

When emails are too long and full of run-on sentences you run the risk of not getting a reply. If it takes too much effort to comprehend your email and it's riddled with typos and grammatical errors, then people will push it off or ignore it.

5 email etiquette rules you should never break
Along with ensuring your emails don't contain any of the above-mentioned errors, it's important to follow the following five email etiquette rules:
Proofread your emails

You must proofread each email before sending it to avoid any obvious or subtle errors. Proofread emails are more likely to be clear, concise, and easy to read.

Use an appropriate subject line

Ensure that your subject line is professional and clearly conveys what the email is about. Readers are less likely to open an email with a vague or unprofessional subject line. Be specific, polite, and engaging. Also, avoid using ALL CAPS and exclamation points.

Limit the use of "Reply All"

Sometimes replying to everyone is important, but most of the time, it's not. All the recipients in the list may not be interested in reading a thread of 50 emails that has nothing to do with them. Ensure that you're only replying to the people directly associated with the subject of discussion.

Check the recipients

Ensure that you have added the correct email address of the recipient and that you CC all the necessary people. No one wants to be left out of an important email chain, but also be mindful of not adding anyone who isn't working on the project.

Reply to every email

It may not be easy but try to reply to every email. If a quick response isn't possible, then inform the recipient about when you will have to time to properly address their email/issue/request. This keeps them in the loop and allows them to plan accordingly.

Conclusion
Don't underestimate the effect a concise, well-written email can have on your reputation.
Following the tips above will help to enhance your writing skills and preserve your relationships with co-workers and clients. Most importantly, it will stop people from cringing at your emails.
At Quotacy, we understand the impact of your professional success and the importance of building a future for your family. This is why life insurance is so important, especially if they rely on your income.
We can help you find a life insurance policy that fits your current budget and future financial goals.
To see what you'd pay for life insurance, start with a free quote today.
Not sure how much life insurance you need? Check out our free life insurance needs calculator.
Photo by Brett Jordan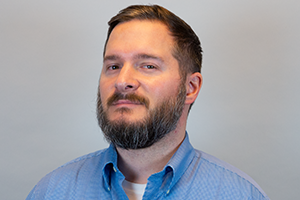 Greg Lewerer
Director of Creative Strategy
Greg is Quotacy's Director of Creative Strategy. He has an eclectic past from working on movie scripts to creating ad campaigns for major brands. His love of creative solutions drove him to strategy, and he now uses his powers to help families protect their loved ones. Outside of work, Greg spends his time off the grid hunting, fishing, camping, biking, hiking, and walking his dogs.