Effective time management allows a person to balance their professional and personal life – make significant accomplishments in their career and take time for self-care as well.
Without time management, you can get carried away with work that will eventually lead you to become stressed, overburdened, and anxious.
Before we learn how to improve your time management skills, you must identify the benefits of time management. These benefits are essential not just for professionals working from an office but also from home.
Let's have a quick look at the benefits of time management.
Benefits of time management
Deliver high-quality work on time without feeling anxious or stressed about the deadlines approaching quickly.
Work with better time efficiency and productivity, thereby allowing yourself to feel satisfied and fulfilled with your work.
Lower anxiety and stress levels and maintain a healthy mental state of mind not just professionally but also personally.
Discover more opportunities for career growth by giving yourself time to focus on other projects and goals.
Give yourself enough time to take care of yourself and indulge in leisure activities that would refresh your body, mind, and soul.
Helpful tips to improve your time management skills
There are many benefits to have good time management skills. But how do you get started? Here are some ideas on the many ways that can help you improve your time management skills.
Learn when to draw the line and tell someone no. Do so politely and let them know who can help them out if not you.
Want to see what you'd pay for life insurance?
Compare the best prices from the names you know and trust, all in one place with no commitments.

1. Set smart goals
You might want to achieve everything there is in the world, but you must work towards your goals logically.
Set smart, realistic, and specific goals that you can measure periodically and achieve within a certain set timeline. By doing so, you narrow down the scope of your work and work only towards a very specific set of goals.
Try to identify what you wish to accomplish and how you'll know that you have accomplished a certain task. If becoming 'more financially stable' is an important goal for you, try to set a measure of success for the same.
For example, you could say that if you get an increment of X% in the next review cycle and are earning Y dollars by the end of the year, you have achieved your goal.
Measurable goals will help you identify if you are on the right track or not. You must also ensure that these goals are realistic for you and align with your future plan.
For example, if you plan on going for higher studies next year, striving for a promotion might not be the best goal for you.
2. Prepare weekly tasks
It's very easy to get off track when you're working towards a larger goal. To help you track your progress and not get drifted away by the immense nature of it, setting weekly tasks can be of immense benefit to you.
The idea here is to essentially break down your goals into smaller measurable tasks that can be finished in a few days or a week. Doing so also helps you focus on the highest priority tasks at hand.
When you prepare such a list, place such high priority tasks first and give more time to yourself when working on them. Low priority tasks can then be pushed to the back burner.
3. Delegate tasks and avoid multitasking
While multitasking is usually considered to be a good skill to have, doing so excessively can cause you to become very overwhelmed.
When you switch from one task to another quickly, you tend to lose time and lower your productivity as well as time efficiency. Thus, if you are looking to manage your time well, you must avoid multitasking.
If you have a lot on your plate, a good way to go about it is to delegate the tasks. Delegation doesn't mean that you are trying to get rid of your work.
If you have people reporting under you, identify what their strengths are and delegate tasks that can be finished by them efficiently.
This not only gets the team working together but also allows you to free up some time for yourself to relax and rewind.
Do note that when you have quite a lot of time on hand, be open to getting tasks delegated to you and help someone else in managing their tasks better.
4. Learn to say 'no'
Often, we tend to pick up multiple projects because our peers or manager asked us to do so. These people might not know exactly what you have on your plate, which could lead to you getting burdened.
To avoid this, learn when to draw the line and say no. Do so politely and let them know who can help them out if not you.
Live a balanced and healthy life with good time management
Getting used to balancing your time well can take quite a while. The habit of taking on multiple projects and not delegating tasks is tough to break.
However, the above actionable tips can help you get started with managing your time well. Start using these tips one day at a time, and you will gradually see your life changing for the better.
At Quotacy, we understand the impact of your professional success and the importance of providing for your family.
This is why life insurance is so important for keeping them financially secure. Especially if they rely on your income to live the lifestyle they currently do.
If you're ready to see what you'd pay for life insurance: Start with a free quote today.
Not sure how much life insurance you need? Check out our free life insurance needs calculator.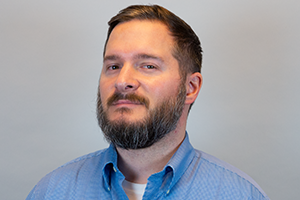 Greg Lewerer
Director of Creative Strategy
Greg is Quotacy's Director of Creative Strategy. He has an eclectic past from working on movie scripts to creating ad campaigns for major brands. His love of creative solutions drove him to strategy, and he now uses his powers to help families protect their loved ones. Outside of work, Greg spends his time off the grid hunting, fishing, camping, biking, hiking, and walking his dogs.