If you've already decided to protect your family with life insurance, you're probably aware that the smartest way to find the best coverage is to compare term life insurance policies side-by-side online. It's also wise to ask questions before and after you get your term life insurance quotes.
» Calculate: Life insurance needs calculator
We've put together a list of some basic and not-so-basic questions to consider when shopping for life insurance. While all of these things are worthy to know, not all of these questions may pertain to you and your family.
1. What is the financial health of the company that is giving me a term life insurance quote?
A strong prospect for future financial solvency is a key requirement for any insurance company that you purchase a policy from; their ability to provide a death benefit to your loved ones hinges on their longevity as a company.
Quotacy only works with insurance companies that receive top ratings from A.M. Best, an independent rating agency that looks at the financial strength of insurance companies and provides a letter rating, indicating their credit worthiness. Ratings run from A++ (best) to D (worst). Each life insurance company Quotacy works with has an A- rating for better.
2. Have I reviewed several term life insurance companies' customer service ratings?
High customer service ratings are essential for you to be able to rest assured that your term life insurance purchasing experience is a positive one.
Quotacy searches for insurance companies that have received the highest customer service ratings from J.D. Power, the leading customer service ratings agency.
You don't need to spend hours searching the web for these ratings. Quotacy put together a ratings guide of the top insurance companies for you here: Ratings for the best life insurance companies.
3. What rating has the term insurance company that I'm considering received from the Better Business Bureau (BBB)?
The BBB looks at a broad range of public data on thousands companies, ranging from their customer service record, integrity, and product and/or service quality. Based on this information, they produce a rating from A+ to F. Every insurance company that can be found providing term life insurance quotes via Quotacy has high ratings from the BBB.
While many insurance companies simply require that the two parties have an insurable interest (the death of the loved one purchasing the insurance would have an adverse financial effect on the beneficiary), some life insurance companies may have additional requirements. For example, if you are unmarried and want to buy life insurance on one another, some life insurance companies would prefer you to at least live together.
If you are in a same-sex marriage, run as many term life insurance quotes on each other as you like. You can buy life insurance on each other or name each other beneficiaries. At present, same-sex married couples have the same rights as opposite-sex married couples. Even if federal and state laws change, your life insurance contract won't.
5. Am I eligible to be insured with my current immigration or residency status?
Life insurance companies may have restrictions based on your current or pending immigration status. Quotacy advisors can help you uncover your options.
» Learn more: Life Insurance for Non-US Citizens
6. Am I within the age range that life insurance companies consider insuring?
Life insurance companies have varying upper age limits for the applicants that they will provide term life insurance to, but it is always worth it to look for a policy.
For aging individuals, term life insurance can be a great way to prepare for retirement while there are some other guaranteed-issue policies that will help cover any end-of-life costs, should you pass away unexpectedly.
7. How will my job influence my term life insurance quotes?
If you have a job that is considered high-risk by underwriters (such as being a skydiving instructor or police officer), then you may face increased life insurance premiums. If this is the case for you, Quotacy advisors will gladly help you with your application in order to find the best term life insurance options for you.
» Learn more: How Much Is Life Insurance if You Have a Dangerous Job?
8. How will my hobbies impact term life insurance quotes?
Just like they'll look at how you spend your time at work, underwriters will want to know if you spend your down time participating in hazardous activities. And your life insurance premiums may increase based on your more dangerous hobbies.
Those considered very risky may exclude you from coverage with certain insurance companies. But even if you just can't stop cliff-diving, it's worth applying for coverage.
9. Do I need to get a medical exam to buy life insurance?
Not necessarily. The life insurance industry is working to make buying life insurance easier and this includes eliminating the medical exam for qualified applicants.
If you want to get life insurance and not have to take a medical exam, when you run term life insurance quotes on Quotacy, choose the insurance company SBLI (The Savings Bank Mutual Life Insurance Company of Massachusetts). If you're 60 years of age or younger and only looking for coverage amounts of $500,000 or less, this may be a good option for you.
Some other companies we work with have accelerated underwriting processes as well (a.k.a. no exam necessary) but as of now you don't find out if you qualify until after you apply and their underwriters evaluate your application. Learn more in our blog here: What Is No Exam (Accelerated Underwriting) Life Insurance?
Ratings run from A++ (best) to D (worst). Each life insurance company Quotacy works with has an A- rating for better.
Ready to get your life insurance quote?
You're a few minutes away from great life insurance
How much life insurance do you need?
Figure out your action plan with our needs calculator
10. I love foreign travel. Will my premiums be through the roof?
Fear not, jetsetters!
It is always possible that an insurance company may decide that your exotic travel represents a risk that they aren't willing to take on, but there are many companies that are far more welcoming of international travelers.
Most foreign travel—like, say, that visit to Paris in the fall—doesn't pose a significant risk to your health and/or life. Therefore, it shouldn't affect your life insurance policy at all.
11. Will my military status change the premium rates that I've found?
Our nation's proud military members are automatically enrolled in the Service Members Group Life Insurance program (SGLI). However, if you are serving, you also have the option to purchase additional insurance for extra protection for your family. Pacific Life is one company we work with in particular that excels at offering coverage to members of the military.
12. How will my current health or medical history influence my term life insurance quotes?
Here are some unique concerns that—even though they will make it more difficult to find the right policy—will not necessarily make you uninsurable. Follow the links for our buyer's guides and learn how your term life insurance quotes may be effected.
Have I experienced:
Quotacy is a life insurance broker, therefore, we have access to multiple life insurance companies, not just one. Not all insurance companies underwrite the same. There is where we can help you. Even if you have a medical issue, we can shop the different companies we work with to find the one that will treat your application best.
13. I have a criminal record. If I become insured, will my life insurance premiums even be affordable?
It depends.
Insurance companies tend to balance your criminal history—including the type of crime and the length of your criminal record—with your current health, employment, and financial status. Overall, the less severe the crime and the more time that has passed since it was committed, the more affordable your premiums.
14. I declared bankruptcy in the past, will I find term life insurance quotes that will fit my budget?
Insurance companies have different financial requirements for applicants, and these may also vary according to how recently your bankruptcy occurred. Bankruptcy does not necessarily mean you can't be insured.
We suggest at least waiting until your bankruptcy is finalized before shopping for a life insurance policy.
15. I have a poor driving record. Am I insurable?
A record of unsafe driving will definitely impact your premium rates, but if you have not had major issues in the past five years, you may have a good chance of finding great term life insurance quotes.
16. How long will my loved ones need supplemental income if I die?
In addition to taking care of debt and household expenses with your term life insurance policy, consider how many years it may take them to get back on their feet if you died unexpectedly.
For example, if you have children, are they toddlers or in high school? The more time left until they are dependent, the longer your family will need financial support. Use Quotacy's life insurance needs calculator to help narrow down how much coverage your family may need.
» Calculate: Life insurance needs calculator
17. Do my adult children have enough insurance to provide for their dependents?
Even if you have enough coverage for your loved ones, they might not have adequate term life insurance for themselves. Once you've found an affordable term life insurance policy for yourself, a wonderful gift would be to pay for your loved one's coverage for their dependents as well.
This is just one reason why we call life insurance "love insurance," and it's a legacy that can span generations.
18. Do I have enough coverage to replace the benefits from programs such as Social Security and Medicare if eligibility rules are changed?
As your loved one approaches their golden years, it's important that you make sure that all of their needs—including those which would ordinarily be covered by Medicare—can be taken care of by your term life insurance policy.
So, now that you are armed with some of the important questions to ask, are you ready to start planning for your future and get quotes from the best term life insurance companies?
» Compare: Term life insurance quotes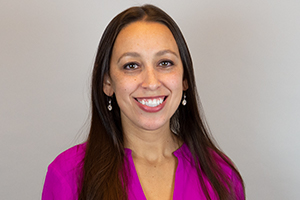 Natasha Cornelius
Marketing Content Manager
Natasha is a writer and content editor at Quotacy. She is also co-host of Quotacy's YouTube series. She can't get enough of life insurance and outside of work is also working toward her Chartered Life Underwriter designation. Connect with her on LinkedIn.