I bet if you were to survey people and ask them what thoughts come to mind when they hear the words "life insurance", the responses would vary quite drastically.  For some their response may be the thought of death.  For others it might be the thought of knowing their loved ones are protected.  Others hear life insurance and think "money".  Some might simply respond with "dreadful" referring to the long process of applying for a policy.
» Calculate: Life insurance needs calculator
The mystery of the life insurance application process itself is a big reason why some people avoid getting a policy when they know they need it to protect their loved ones.  Here at Quotacy have taken out a lot of the road blocks and made the process much easier than in the past.  But there are still a few things we cannot get around when applying for life insurance.
One of the biggest road blocks in applying for life insurance is the fact that almost all carriers require some sort of a medical exam before you are issued a life insurance policy.  As with anything, the more prepared and informed you are, the easier it is to take the first step.  So if you're about to apply for life insurance there are a few tips that can help you better prepare for what to expect during the life insurance exam.
These exams are very basic.  They typically involve a blood draw, urine sample, blood pressure reading, and your height and weight measurements, as well as a few questions asked about your medical history.  The good news is that life insurance companies will send someone out to visit you at your home or office rather than requiring you to take the time to go into a medical facility.  So when you're ready to apply for life insurance, consider these tips to help you prepare for and get the best results possible meaning the best price possible.
The good news is that life insurance companies will send someone out to visit you at your home or office rather than requiring you to take the time to go into a medical facility.
How much life insurance do you need?
Figure out your action plan with our needs calculator
Ready to get your life insurance quote?
You're a few minutes away from great term life insurance
Preparation Tips for Your Life Insurance Medical Exam
1. Schedule your life insurance medical exam to take place early in the morning
Even a piece of fruit can affect your blood pressure reading, so you should fast six to eight hours before an exam.  Scheduling your exam early in the morning makes this task much easier so you're not starving all day.
2. Don't drink coffee or smoke beforehand
Skip your morning cup of coffee and cigarette because the caffeine and nicotine may elevate your blood pressure readings which could put you in a higher price group.
3. Avoid salts and fatty foods
Salty and fatty foods can also affect your cholesterol and blood pressure so avoid these a week before your exam if possible.  If a week is too much to ask, at least shoot for eliminating fatty and salty foods 24 hours prior to your exam.  Every little bit helps!
4. Drink lots of water
You want your exam to be done as quickly as possible right?  Staying hydrated will make it easier to give blood, not mention your urge to urinate in that fancy little cup.
5. Don't drink or do drugs
It sounds like a Public Service Announcement, but seriously, do not drink or do drugs (including marijuana).  Even though it may be legal in some states, marijuana can negatively affect your underwriting class since some carriers will consider you a "smoker" and price you the same higher rates as a tobacco user.  Not to mention, alcohol dehydrates you which makes it hard to draw blood.
6. Prepare a list of any meds you are taking
Speaking of drugs, as mentioned already the examiner will ask about your medical history so have a list available of any medications you are currently taking, including prescription and over-the-counter drugs.  Anything you can have prepared beforehand will make the exam go quicker.
7. Avoid working out
Hooray!  Finally a time when we should avoid the gym!  Exercise can raise your blood pressure and pulse.  You can go on your evening walk, but avoid strenuous cardio the night before and the morning of your exam.
8. Don't schedule the exam during a menstrual period
Ladies, do not take the exam during your period.  It can contaminate your urine sample and you would then have to schedule a redo.  If this comes up after you've scheduled the exam, simply contact your agent or the exam company and ask to re-schedule for a later date.  This will save you and the examiner the hassle of having to do it a second time.
9. Get plenty of sleep
When you are well-rested, your blood pressure will be lower.  Sleep also helps offset anxiety and fear.  All these factors help lead to better test results and a lower price.
10. Finally, let the examiner know if you have any fear of blood or needles.
If you are anxious about what may happen during the exam, talk to your examiner and explain your concerns. They may note your fears in your file and should your nervousness lead to unusually high blood pressure results these notes may be taken into consideration by the insurance company and underwriter.
» Compare: Term life insurance quotes
We want you to get the best rates possible and leading a healthy life is the best way to do it.  Don't wait to apply for life insurance either because the older you get, the more expensive the premium payments will be and the longer your loved ones go unprotected.
Image credit to: Baudolino
Related Posts:
7 Tips to Help You Sleep Better
What Does An Insurance Medical Exam Test For?
Being Healthy Can Save You Money on Life Insurance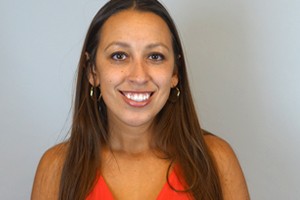 Natasha Cornelius
Marketing Content and Social Media Manager
Natasha is a content manager and editor for Quotacy. She has worked in the life insurance industry since 2010, and making life insurance easier to understand with her writing since 2014. When not at work, you can find her throwing a tennis ball for her pit bull mix, Emmett, or curled up on her couch watching Netflix. If it's football season, the Packers game will be on. Connect with her on LinkedIn.