Finding things to do in winter isn't just about family bonding time. It also helps curb the winter blues that are common when there's less daylight. So, rather than waiting for spring to arrive, there are activities you can enjoy now.
To help you with ideas, we've compiled a list of 10 fun February activities that everyone in your family can enjoy, from toddlers to teens. You can even put your own spin on them to be more fitting to your family's style.
The Benefits of Family Winter Activities
These winter family activities won't just boost your mental health, staying active during the colder months is a great way to ensure that everyone's getting a bit of exercise as well.
1. Go Skiing or Snowboarding
If you have access to a mountain or trail, it might be time to strap on some skis and hit the slopes.
In the winter you can choose between alpine skiing, downhill skiing, cross-country skiing, and snowboarding. All of them are fun and good physical exercise. 
If you're on a budget, cross-country skiing is the most affordable, even if you have to rent skis, poles, and boots. Just remember to dress warm. Layers are key.
2. Snowshoeing
Snowshoeing is great exercise, budget-friendly, and a fun social activity that everyone in your family can enjoy.
Best of all, as long as you can walk, you can master this sport. You can also rent equipment rather than buying, if you're not ready to commit to this wintertime hobby.
3. Get Crafty
You need a few fun winter activities for when the weather is too cold, rainy or blustery to be outside. That's when you can get everyone involved in arts 'n' crafts.
The best part about crafting is that you don't all have to do the same activity. Instead, it's a chance for everyone to show off their creativity and start a new lifelong hobby.
Fun Craft Ideas
Here are a few ideas for crafting that are fun for all ages:
Knitting or cross stich
Making jewelry
Painting
Working with clay
All you really need are a crafting tools to get started. Most are budget-friendly, safe, and non-toxic. 
Whether you're 5 or 85, it's always fun to build a snowman.
Ready to get your life insurance quote?
You're a few minutes away from great life insurance
How much life insurance do you need?
Figure out your action plan with our needs calculator
4. Make Sugar on Snow
If you live in an area where you get lots of snow, you can try a new recipe – sugar on snow! It involves real snow, syrup, pickles, and donuts. Don't judge a book by its cover. It's a time-honored tradition for New Englanders, especially those who live in Vermont.
If you don't live in an area where you get enough snow, you and your family can bake your favorite treats such as cookies or brownies. There are plenty of healthy treats you can make too if you're nutrition-conscious.
Don't forget to whip up some hot chocolate or cider everyone can enjoy while you're baking!
5. Make a Snowman
Whether you're 5 or 85, it's always fun to build a snowman.
Everyone in the family can work together to build the perfect snowman. Otherwise, have everyone build their own to make a snow-family.
Don't forget to add the essentials to your snow people with coal, carrots, and a scarf to keep them warm. Then have a contest to see whose snowman melts last.
6. Go Sledding
If you live anywhere that offers sleigh rides, take the family on a day trip or weekend trip to meet some horses and get pulled through the snow. Dress warm and bring along a picnic basket filled with your favorite foods and hot beverages.
You can also grab your own sleds and head for the biggest hill in your area to enjoy a day together sledding. Winter tubing is also a lot of fun for the whole family to enjoy.
7. Take a Hike
Not everyone lives where there is a lot of snow. On sunny days, that means you can still go on a hike or a walk in the woods.
You can teach your kids about nature and all the unique things that happen during the winter months. You may spot a few cool animals who didn't hibernate or birds that didn't fly south.
You can pack a picnic lunch, get good exercise, and enjoy some solid quality time together.
8. Build a Fort
One of the best ways to fight off a cold, blustery day is to build a good ol' fashioned blanket fort.
Have everyone grab as many pillows, blankets, even flip the couches, and work together as a family to design and create the perfect fort. Then when you're done, you can all snuggle in and turn it into your own private movie theater.
If you do live in an area with a lot of snow, you can build your own snow fort. Then invite the neighbors over for a giant snowball fight.
9. Play Board Games
Board games are great indoor activity for the winter months. Plus, many of them teach kids how to strategize, work as a team, and how to be a good winner or loser.
You can pull out the board games you haven't played in ages, pick up a new one, or even invent your own. Also, many of the games you loved to play as a kid like Monopoly, Clue, or Life are still for sale.
10. Go Ice Skating
Winter means ice, and while not all ice is safe for family fun, there are still many public indoor or outdoor ice rinks where your family can skate together. If you're good skaters, a game of tag can be a great way to get everyone moving.
If you're feeling competitive, a game of hockey can be a great way to play, and for the non-skaters, they can try their hand at curling.
Stay Safe and Healthy
Family winter activities can be a lot of fun, but the weather and other factors can create hazardous conditions. So, bundling up, checking the weather, and any precautions relevant to winter activity will be the key to your safety.
At Quotacy, we understand the importance of your life and what it means to your family. Life insurance is essential to keep your family's life in balance and save them from having to leave behind the future you're helping them shape today. See what you'd pay for life insurance with free quotes today.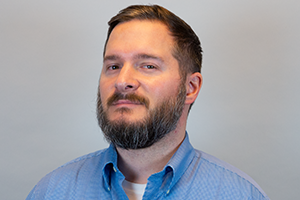 Greg Lewerer
Director of Creative Strategy
Greg is Quotacy's Director of Creative Strategy. He has an eclectic past from working on movie scripts to creating ad campaigns for major brands. His love of creative solutions drove him to strategy, and he now uses his powers to help families protect their loved ones. Outside of work, Greg spends his time off the grid hunting, fishing, camping, biking, hiking, and walking his dogs.